iPhone 6s vs. iPhone 6: 10 Things to Expect
If you're looking to buy a new iPhone, you've probably heard rumors pointing to the arrival of a brand new iPhone later this year. Apple hasn't confirmed anything yet but here's what you should expect from the iPhone 6s vs. iPhone 6 matchup and the iPhone 6s release.
Last year, Apple replaced the iPhone 5s with a redesigned iPhone 6. The 4.7-inch iPhone 6 is the iPhone for most people and it comes with an assortment of high-end specifications including a premium design, excellent camera, tons of storage space, and more.
Thanks to Apple's software updates, price cuts and the device's hardware, the iPhone 6 remains relevant as we push towards its first birthday in September. It's a device that you should be looking at if you're in the market to buy a brand new phone in the near future.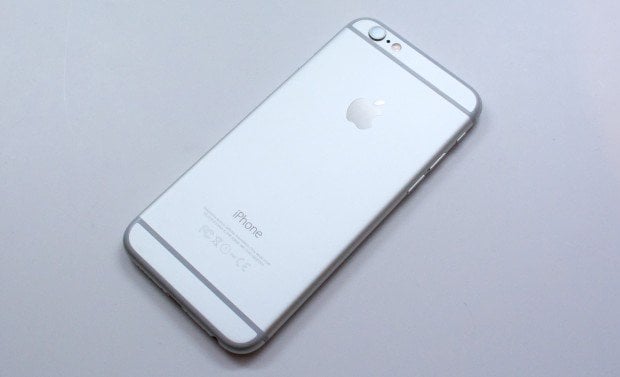 There's at least one other device that you should be thinking about. That device is the rumored iPhone 6s, a phone that's been generating a ton of buzz as we push through the month of August.
Thanks to a mountain of evidence, we know that Apple is likely going to announce at least two new iPhone models including a successor to the 4.7-inch iPhone 6. Nothing is set in stone but today we want to help set your expectations as we move deeper into the year.
If you're thinking about buying the iPhone 6 or iPhone 6s, here are a few things you should expect from Apple, its current iPhone, and its new release.
iPhone 6s Launch Date
If you are thinking about buying one or the other, then you probably have some interest in the iPhone 6s launch date, or, the day that Apple will announce its new iPhone.
The company hasn't sent out media invites just yet but they could come as soon as next week. iPhone 6s launch date rumors point to an event on September 9th. This is the same day that Apple used to launch the iPhone 6. Media invites for last year's event went out on August 28th.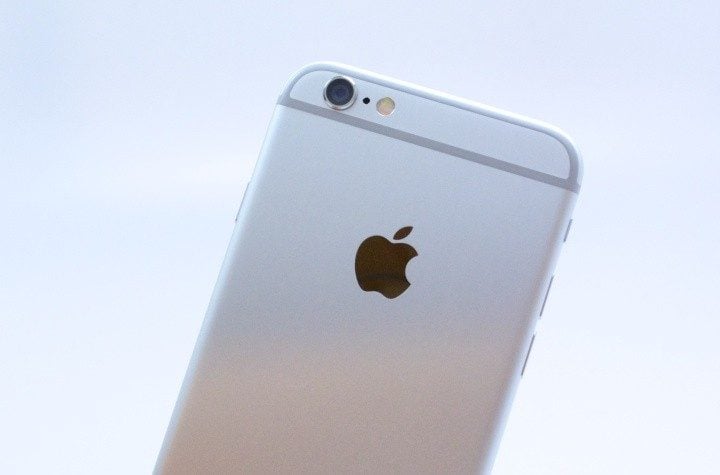 This date hasn't been confirmed but the source has been accurate in the past and is considered reliable. So, if you decide to wait for the iPhone 6s, this is going to be the first important date on your calendar.
Apple will likely live stream the show so that those not in attendance can follow all of the action live. You'll want to do that if you're debating between these two phones.
iPhone 6s Release Date
Some carriers are already taking iPhone 6s pre-orders ahead of the iPhone 6s release date but you shouldn't expect that to become a trend. Most carriers will take pre-orders, if there are pre-orders, a couple of days after the launch date. In this case, we'd expect September 11th.
You can expect Apple to announce the iPhone 6s release date on September 9th. Apple always confirms specific release dates on stage and we see no reason to expect anything different this year. You can also expect the company to use the same release protocol with its new devices.
iPhone 6s rumors continue to point to two dates: September 18th and September 25th. September 18th fits the profile for the initial iPhone 6s release date while September 25th might serve as the release date for additional countries. Neither date is confirmed but they make sense.
We recently broke down past iPhone launches and releases and here's a look at how Apple's done things in the past three years. You'll notice a pattern right away:
iPhone 5 launch date on September 12th
iPhone 5 release date on September 21st (Friday)
iPhone 5s and iPhone 5c launch date on September 10th
iPhone 5s and iPhone 5c release date on September 20th (Friday)
iPhone 6 and iPhone 6 Plus launch date on September 9th
iPhone 6 and iPhone 6 Plus release date on September 19th
iPhone 6s and iPhone 6s Plus launch date on September 9th?
iPhone 6s and iPhone 6s Plus release date on September 18th?
Expect to be able to buy the iPhone 6s next month if you live in the United States.
Cheaper iPhone 6
We still don't know how Apple will rework its lineup with the iPhone 6s (and iPhone 6s Plus) on the way but we don't need its announcement to tell you that you can expect the iPhone 6 to be cheaper.
We've already seen several iPhone 6 deals push the price of the three models down and we expect to see permanent price drops emerge once Apple puts the iPhone 6s on sale.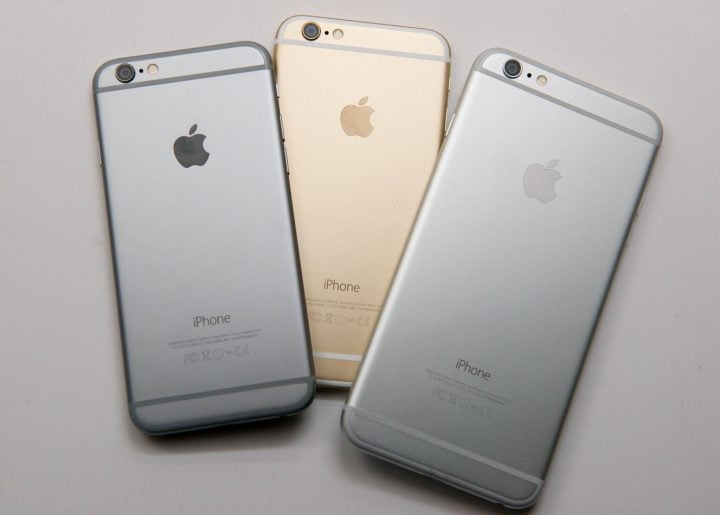 We don't know the price of the iPhone 6s yet but we imagine that it will probably fall in line with the company's usual $199 on-contract/$650 off-contract starting price point. If Apple keeps the iPhone 6 around, it could potentially drop the base model to $99 to take over for the iPhone 5s.
Even if that doesn't happen, retailers won't continue to sell the iPhone 6 at $199.99, $299.99 and $399.99 price points. They'll drop. The only question is by how much.
New Cameras
Every year, Apple improves the iPhone's camera. The iPhone 6 comes with an 8MP camera sensor like the iPhone 5s but there are some noticeable differences between the two rear cameras.
In our experience with the two cameras, the iPhone 6 has been able to shoot better photos in darker environments. The iPhone 6 camera is also more adept at focusing and it can shoot footage at a higher frame rate per second. This year's iPhone should come with some changes as well.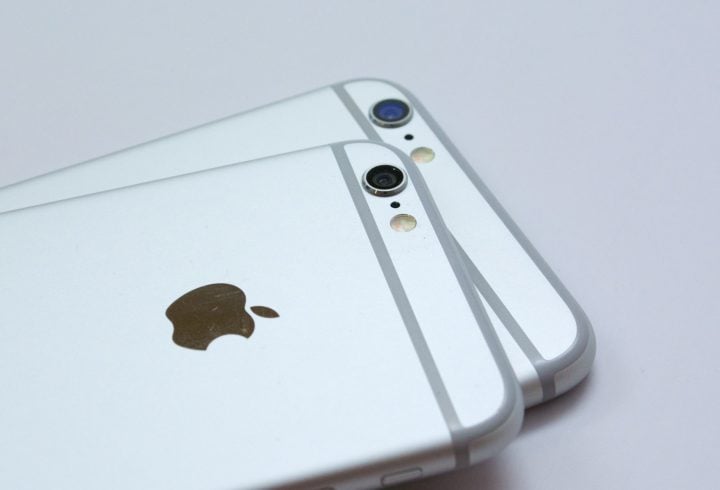 iPhone 6s rumors have focused on a 12MP rear camera. If this is true, the iPhone 6s camera will take higher resolution images. There's also chatter about it being able to shoot 4K video. Both seem likely at this point but even if these rumors are off, you can expect Apple to tweak the camera hardware (and perhaps the software as well) to put some space between it and last year's models.
We've also heard that the iPhone 6s will come with an upgraded 5MP FaceTime camera. This isn't confirmed but the move makes sense given the strides that Apple's competitors have made. Samsung's Galaxy S6 features an excellent front-facing camera that takes better selfies than the iPhone 6's FaceTime camera.
A9 Processor
In addition to the camera, Apple always swaps out the processor for something new. In this case, iPhone 6s rumors point to an A9 chip in favor of the iPhone 6's A8 CPU.
We haven't heard a ton about the A9 chip but you can expect it to be more efficient than the company's last-gen CPU. That should translate into improvements in key areas like battery life, gaming and multitasking.
Credible rumors also point to a new Qualcomm chip for the iPhone 6s. This chip will reportedly help with battery life and help the device deliver faster LTE data speeds. LTE is a crucial part of any smartphone experience and faster LTE data speeds would be a welcomed addition.
We don't have benchmarks but we do have a history of next-gen iPhones outpacing their predecessors in terms of performance. And with a new processor, 2GB of RAM, and the new chip from Qualcomm, the iPhone 6s should be Apple's most powerful iPhone yet.
Screen Size & Resolution + Force Touch
iPhone 6s rumors and leaks point to the same screen size as last year's model. That means 4.7-inches and that means that you can expect the iPhone 6s to be the size for most people. If you need a bigger screen, you can expect to have a larger 5.5-inch iPhone 6s Plus at your disposal.
While flagship Android phones are pushing Quad HD resolution, Apple's iPhone 6s display is expected to retain similar resolution. The iPhone 6's Retina HD display is still extremely solid and it's going to be fine for most people. If you're looking for something a little more, you might want to start looking at the Galaxy S6 or Galaxy Note 5.
You should expect the iPhone 6s display to come with one key difference and that's Force Touch. Apple's Force Touch tech is currently found on the MacBook and Apple Watch though it's not available on the iPhone. Yet.
Analysts and rumors continue to point to the arrival of an iPhone 6s Force Touch display that would allow users to use pressure-sensitive gestures to easily clear notifications or use shortcuts within certain applications. It's not expected to be the device's biggest selling point but it could ultimately become one of the more interesting differences between the iPhone 6 and iPhone 6s.
Same Design with Tweaks
If you're expecting a redesigned iPhone 7, you're going to need to temper your expectations immediately. The iPhone 6s is expected to feature a design that's very similar to the iPhone 6's with a few potential differences.
The iPhone 6s is expected to come with at least one major tweak. Apple's iPhone 6 features Series 6000 aluminum. This is an extremely common material though as last year's Bendgate debacle showed us, it comes with a weak point.
Recent analysis of an alleged iPhone 6s back plate suggests that Apple plans to use the new Series 7000 Aluminum. As we've noted, this is most commonly used in aerospace.
A change to the iPhone "S" design wouldn't be unprecedented. One example is the iPhone 5s. The iPhone 5 and its design suffered from a scratching problem. Apple fixed that problem with the iPhone 5s design.
There's talk of a wider and thicker iPhone 6s but we're talking millimeters here. You can expect a stronger iPhone 6s and you can expect a thin and portable iPhone 6s as well.
iPhone 6 Cases to Work with iPhone 6s
We've heard that most iPhone 6 cases will be interchangeable with the iPhone 6s, even if the designs are slightly different. So if you happen to have iPhone 6 cases lying around, you can expect to be able to use them with this year's model.
You can also expect to use the same car mounts, chargers and other accessories with the iPhone 6s. This also means that there will be a large number of choices from day one.
Familiar Carriers
We haven't heard anything about iPhone 6s carriers but this is the iPhone we're talking about here and there's no reason to believe that U.S. carriers will pass on one of the most popular phones in the world. You can expect the five major U.S. carriers to stock the iPhone 6s and you can expect smaller pre-paid and regional carriers to stock it as well. It should mirror the iPhone 6.
You can also expect some changes to the way you buy both of these phones. For instance, Verizon is no longer selling the iPhone on-contract. These changes, and the changes at other U.S. carriers, will apply to the iPhone 6s as well.
iOS 9
The iPhone 6 iOS 9 update will almost certainly roll out in September and it should arrive a couple of days before the iPhone 6s release date. You can expect the iPhone 6 iOS 9 update to be a little bit different than the iPhone 6s iOS 9 update though.
We're still not exactly sure how, Apple's done a good job shielding exclusive iPhone 6s features from view, but new iPhones always come with a unique iOS feature-set.
It could be a feature that relies on the iPhone 6s' hardware (Force Touch?) or an upgrade that Apple simply chooses not to release to older devices. We'd expect something to be different.
It's not all bad for the iPhone 6 though. iOS 9 is expected to deliver numerous performance enhancements including an hour long boost to battery life.
iPhone 6 iOS 9 Update: 7 Important Details
iPhone 6 iOS 9 Performance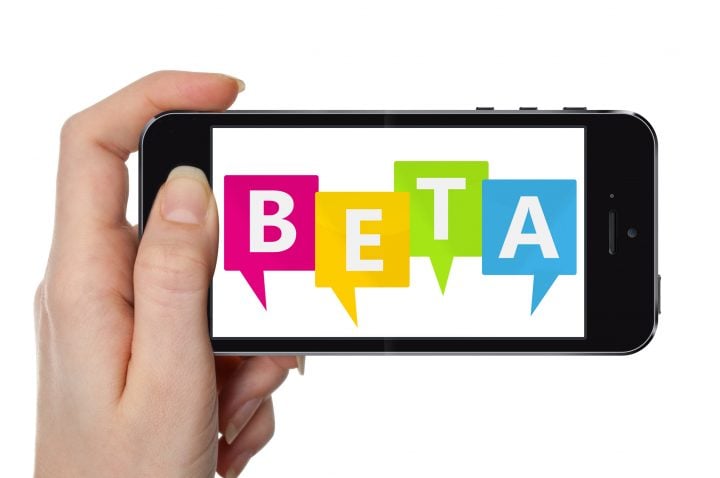 Shortly after the conclusion of the WWDC 2015 keynote, Apple released an iOS 9 beta for developers. A few weeks after that, the company released a public iOS 9 beta for members of the public Beta Software Program. The public iOS 9 beta is the first major public iOS beta.
Thanks to these iPhone 6 iOS 9 betas, we've learned a whole lot about the iPhone 6 iOS 9 update for the regular model and the iPhone 6 Plus. We've seen new and important features emerge and we've also seen beta testers relay their thoughts about the update's performance.
iOS 9 beta users have been looking at the update's performance on the iPhone 6 and iPhone 6 Plus, even comparing the software to Apple's latest update, iOS 8.4.1. Those links are just two examples. There are tons of iOS 9 beta 5 videos on YouTube.
These videos don't show the final version of iOS 9 but they're still important details nonetheless. One, because iOS 9 beta 5 could be close to the finished version of the software and two, they'll give you an idea about what to expect from the iOS 9 update's features on the iPhone 6 and iPhone 6 Plus.
You don't want to go into the iOS 9 release date blind and we highly recommend keeping tabs on the iOS 9 beta so that you're comfortable when the update arrives for your device.

This article may contain affiliate links. Click here for more details.