iPhone 6s vs. iPhone 6: 5 Things We Learned in July
Apple isn't talking about the iPhone 6s just yet but thanks to a series of credible rumors in July, it's clear that the company has new iPhones on the way. With July coming to an end, we want to take a look at some of the things we learned about the iPhone 6s and relate them to those of you who are thinking about buying the iPhone 6 right now.
Last year, Apple used the month of September as its iPhone launch month. There, the company debuted the iPhone 6 and iPhone 6 Plus, two big screen iPhone models that took over the flagship role from the iPhone 5s. The two devices were released in late September and they immediately became two of the top phones on the market.
The iPhone 6 and iPhone 6 Plus are still two of the best phones money can buy and tons of people are still looking into buying them even as rumors of a new iPhone swirl.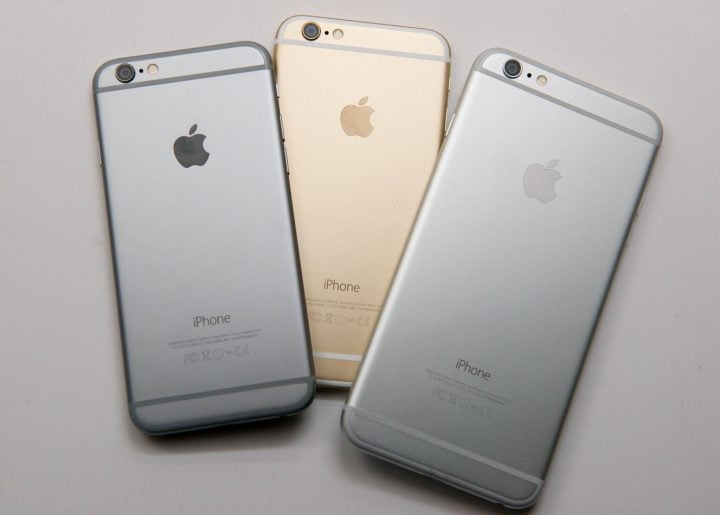 iPhone 6s rumors have been rampant in recent weeks as we've pushed closer to Apple's usual iPhone launch window. We've seen rumors touch on everything from the iPhone 6s release date to the iPhone 6s specs. The new iPhone hasn't been confirmed but we've already learned quite a bit about Apple's plans for the fall.
Today we want to take a look at a few of the things we learned about the iPhone 6s in July. To us, these are the most important things you'll want to keep in mind if you've been looking at buying Apple's current 4.7-inch iPhone. Keep these things in mind as we exit the month of July and enter the month of August.
iPhone 6s Release Date
The first thing that we've learned in July is that the iPhone 6s is making progress behind the scenes but it's probably not going to be coming to shelves in July or August.
The iPhone 6s has reportedly entered the production phase and Apple and its manufacturers are expected to ramp up that production in August ahead of an unknown release date. The company has also reportedly begun production of the chips that will appear inside the iPhone 6s.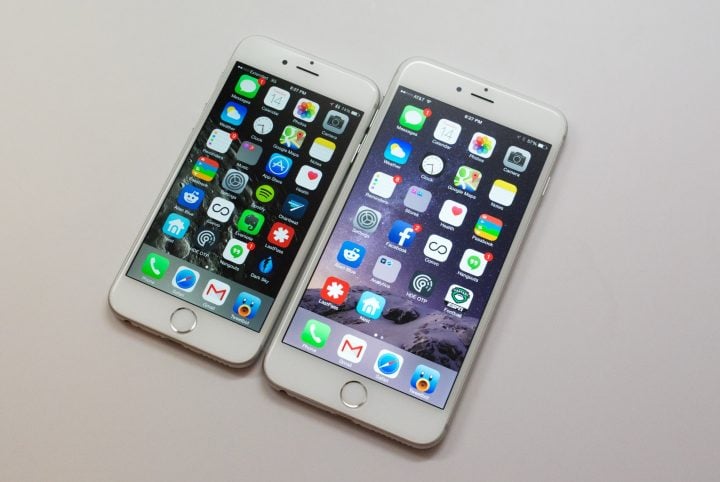 An alleged iPhone 6s front panel recently leaked, a sign that production of the phone has begun ahead of its release alongside iOS 9 in the fall.
Nothing is confirmed but all signs point to an iPhone 6s release date in September with iOS 9 after several more weeks of production. Apple has reportedly asked suppliers to deliver 85 million to 90 million parts for the new models, a sign that the company expects big sales in 2015 and beyond.
If you're looking to physically compare the iPhone 6 to the iPhone 6s, you probably have a few more weeks to go. Apple typically sends out invites a few weeks in advance so you probably won't have to wait until the actual date itself to confirm the iPhone 6s launch.
iPhone 6s Specs
If you're looking into buying the iPhone 6 now or waiting for the iPhone 6s release, you probably want to know how the two phones will compare to one another.
We don't have a full iPhone 6s spec sheet but what we do have is a list of credible rumors that hint at some of the iPhone 6s' most important specifications.
First, the iPhone 6s is expected to retain the same 4.7-inch display as the iPhone 6. It's also expected to keep the same screen resolution. No jump to Quad HD resolution this year it seems. The iPhone 6s display is however expected to feature something new.
Analysts continue to predict the arrival of Force Touch technology, the same tech that's found in the Apple Watch and new Macbook. If true, it would likely allow iPhone 6s owners to use a hard press to open up new features within iOS and within certain applications.
There's also been back and forth about the amount of storage on the iPhone 6s. Rumors have pointed to a 16GB or 32GB base model. The iPhone 6 comes with a 16GB base model but for many people that isn't enough, especially without expandable storage.
Apple is reportedly entertaining the idea of boosting the iPhone's storage to appease consumers though it's not clear if a deal will get done in time for the phone's release.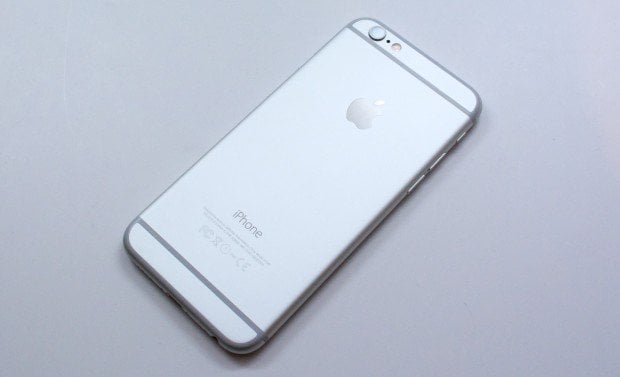 The iPhone 6s is rumored to have a new processor and modem combination that could produce better battery life and faster LTE, a 12MP camera and a new 5MP FaceTime camera, iOS 9, and a design that's in line with the all-metal form factor that Apple debuted with the iPhone 6 and iPhone 6 Plus.
In other words, this probably isn't going to be the iPhone 7. What it will likely be is a souped up version of the iPhone 6 with better cameras, a more efficient processor, and Force Touch technology leading the way.
iPhone 6 Will Be Getting Better, Not Worse
The iPhone 6 isn't going to make the wait for the iPhone 6s release an easy one.
Thanks to the iOS 9 beta, we've learned that the update is going to be coming with some impressive features including improvements to battery life. That's not all either. The slideshow below goes into detail about the iOS 9 features we've found to be the most exciting.
7 Exciting iPhone 6 iOS 9 Features
Better iPhone 6 Battery Life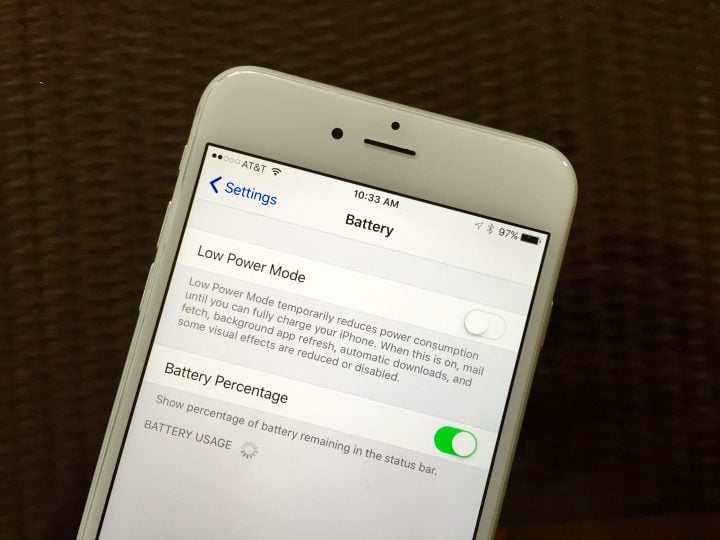 Apple will deliver two major improvements to the iPhone 6 battery life this fall that will add up to an hour of normal use to your iPhone 6 every day and a special mode that can add another three hours of use with a special low power option.
Instead of flipping options on and off so that you can get your iPhone 6 through the day, you only need to toggle the new iOS 9 Low Power Mode to on and the iPhone 6 will turn off battery sucking options to last another three hours without significantly changing how you use the iPhone.
In day-to-day use iOS 9 is more efficient, which means the iPhone 6 will last at least one more hour of regular use for most owners. Think about where your iPhone 6 battery dies now and then add an hour. For many of us, one more hour is all we need on an average day and three hours will get us through the longer and busier days.
The message from Apple is clear. It's not going to leave its older devices behind and it wants to make sure that iPhone owners get a quality experience years after they buy the phone.
iPhone 6 Deals
We don't know how much the iPhone 6s will cost but there's a good chance it will be more expensive than a phone that was released nearly a year ago.
The iPhone 6 price is getting cheaper and we saw a number of deals emerge in July. It's a sign that we're getting closer and closer to the arrival of a new iPhone. The best iPhone 6 deals probably won't come until after the iPhone 6s goes on sale though.
We've also learned that the iPhone 6 at AT&T will probably be getting more expensive in August.
AT&T iPhone 6 Price Increase
On August 1st, the cost of buying an iPhone 6 on AT&T will reportedly jump up. This is when the company will bump its activation fee for a two-year contract up. Here's how that breaks down:
AT&T Activation Fee – $45
Verizon Activation Fee – $40
Sprint Activation Fee – $36
T-Mobile Activation Fee – $0
As we've noted, there's no way around this fee if you want to buy the iPhone 6 (or iPhone 6s) on-contract at AT&T. Unfortunately, it doesn't end there.
It looks like AT&T will also be adding a $15 AT&T Next upgrade fee starting on August 1st. If this happens, the $0 down iPhone 6 at AT&T will now be a $15 down iPhone 6. Not a huge price hike but a price hike nonetheless. This change will likely apply to the iPhone 6s as well.
Keep this mind if you're concerned about the price you pay for your next iPhone. The iPhone 6s and iPhone 6 could be more expensive than you think.
10 Phones You Shouldn't Buy Right Now
Samsung Galaxy Note 4
If you've been thinking about buying a Samsung Galaxy Note 4, it's in your best interest to hold off. A Galaxy Note 4 successor, and a Galaxy Note 4 price drop, are on the way.
Samsung hasn't confirmed anything yet but all signs point to a Galaxy Note 5 launch on August 12th or August 13th. The company has reportedly moved the Galaxy Note 5 launch up to put some room between it and Apple's iPhone launch.
Galaxy Note 5 rumors point to numerous upgrades including a design change, a brand new S Pen, an improved processor, and more. On paper, it looks like it will be an exciting new chapter in the Galaxy Note's legacy. It'll only be a few days before we find out for sure.
The Galaxy Note 5's arrival should signal the end of the Galaxy Note 4's reign as a $299.99 phone. It should drop to $199.99 or cheaper at most carriers. We should also see retailers undercut carriers as well. So, if you don't like the Galaxy Note 5, you can always buy the Galaxy Note 4 for much less than its current price.