iPhone 7 Release May Bring Revolutionary Wireless Earbuds
With iPhone 7 headphone jack rumors souring over the last couple of months, a new rumor has been revealed that says that Apple could replace its iconic white earbuds with all-new wireless earbuds.
If you haven't been keeping up with iPhone 7 release rumors lately, many reports have claimed that Apple will get rid of the headphone jack on the next iPhone in order to make the device even thinner. The headphone jack is currently the biggest port on the iPhone, and it's possible that the only thing holding Apple back from a thinner iPhone is that one single port.
With that said, the iPhone 7 may not come with a headphone jack, which means users will have to use wireless headphones or Lightning headphones if users still want a wired connection.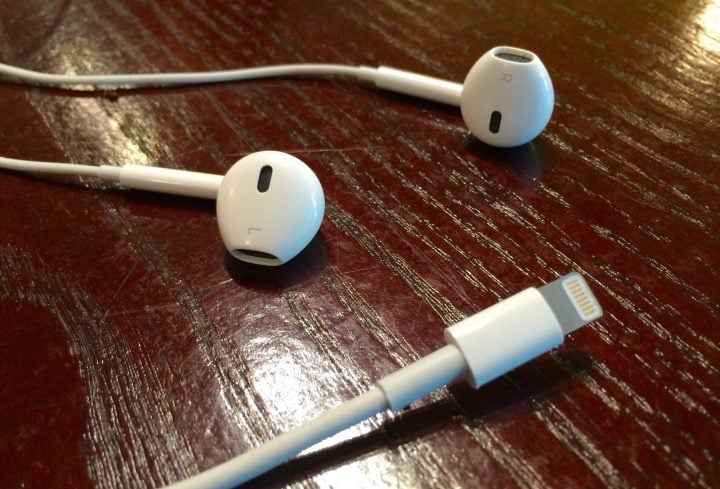 Getting rid of the headphone jack is a strategy that many people can see Apple doing without a problem, as the company has done it before with its new 12-inch MacBook, getting rid of most of the ports except for a headphone jack and one USB-C port.
Read: iPhone 7 Rumors Ignite Changes From Accessory Makers
However, many users are wondering what kind of earbuds Apple will include in the box with the iPhone 7, and a new report from 9to5Mac gives us an idea on what to expect.
9to5Mac's Mark Gurman (who has been very reliable with many past Apple rumors) says that Apple is in the process of developing a pair of Bluetooth earbuds that could release alongside the iPhone 7.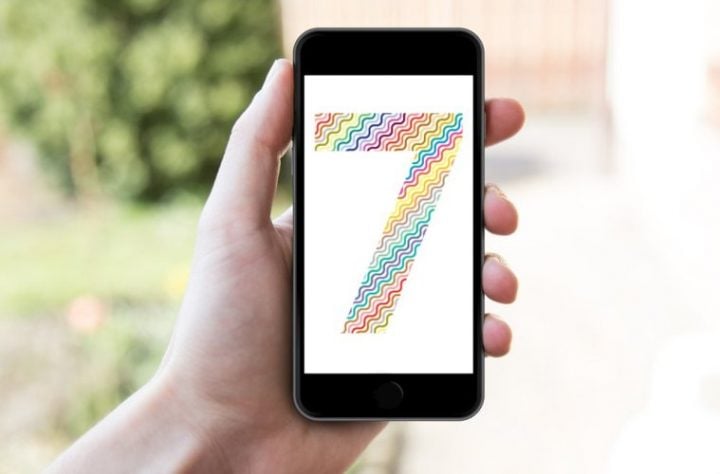 The report says that the wireless earbuds could literally be wireless, meaning that there wouldn't even be a wire connecting the two earbud modules, similar to the style of the Moto Hint headset we saw back in 2014.
The new Apple headphones are also rumored to include noise-cancelling technology in the microphone for clear phone calls and better Siri commands when you're out in public in louder places.
9to5Mac notes that these new headphones likely won't be included in the box with the iPhone 7, but will probably just be a premium alternative that you can buy separately. As for the new version of EarPods that will included in the box with the iPhone 7, those are said to be Lightning-connectable.
As for charging the wireless earbuds, it's said that a carrying case will come included that also doubles as a portable charger for charging the earbuds while on the go.
It's expected for these new earbuds to launch alongside the iPhone 7, but it's possible that they could be delayed due to various battery concerns.
7 Exciting Smartphones for 2016
iPhone 7
Every year, Apple releases a new iPhone. 2016 probably won't be any different as iPhone 7 rumors are already starting to paint an early picture for prospective iPhone buyers.
The iPhone 7 release date isn't expected to land until the fall but early rumors have begun outlining some potential iPhone 7 specs. And with the next phone not expected to be an "S" release, some big changes could be in store for Apple's iconic device.
Early iPhone 7 rumors suggest that we might see a change to the 3.5mm headphone jack that's been a mainstay on the iPhone.
Instead, the company might introduce an all-in-one Lightning connector. The iPhone 7 will evidently support Lightning headphones and Bluetooth headphones. The phone could arrive with Lightning EarPods. In turn, this could lead to a thinner iPhone 7. The iPhone 6s is 7.1mm thin and the iPhone 7 could be 1mm thinner than that.
iPhone 7 rumors also include talk of a waterproof design and some analysts believe that Apple will ditch the physical home button. The iPhone 6 and iPhone 5 both delivered new designs so there's a chance that Apple will make some big changes next year.
Rumors also point to camera upgrades, a new processor, new storage options, and Apple's upcoming iOS 10 operating system.
Apple's iPhone 6 and iPhone 6s laid a great foundation for the future and it will be exciting to see where Apple takes the iPhone and its technology next year.