iPhone 7 Rumors: Storage, Launch Date and More
The iPhone 7 release is one of the things you can count on each year. Like Christmas, Easter and New Year's Eve — Apple announces a new iPhone. This is what you need to know about the latest iPhone 7 rumors from release to features and options.
As we swing into the start of a new year, and Apple's competitors start showing off new gadgets and accessories at CES 2016 iPhone 7 rumors pick up from a variety of sources. It's well documented that Apple sometimes engineers a leak to steal attention and while the new iPhone 7 rumors aren't quite to that level yet, the pace of rumors are building in 2016.
This quick look at iPhone 7 rumors will catch you up with the most important details that leaked from sources claiming to know what Apple will do. This will give you an idea of when to expect — and when not to expect the new iPhone 7 release date, and other key features that we may see on a new iPhone for 2016.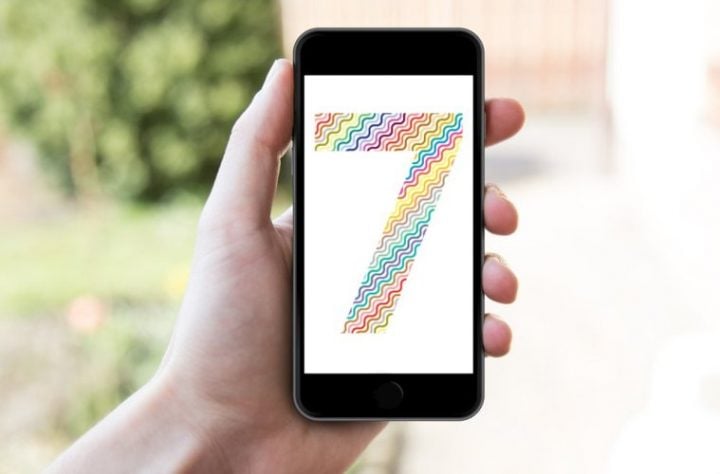 To catch you up with the key details about the iPhone 7 release we expect to see Apple deliver a new design and offer the new iPhone in two screen sizes, possibly the same 4.7-inch and 5.5-inch that are available for the iPhone 6s and iPhone 6s Plus.
March Apple Event & iPhone 7 Release
Rumors currently suggest Apple could deliver an iPhone 6c model shortly after March event.
You can practically set up your calendar to expect an Apple event in June to announce a new version of iOS and a new iPhone in the fall, but spring Apple events are less like clockwork.
All signs point to a March Apple event where the company will announce a new smaller iPhone 6c model that fills the place of the iPhone 5c and offers a better iOS 9 experience on a 4-inch screen. We may also see iOS 9.3 at this event and even a new Apple Watch.
What we don't expect to see is the iPhone 7 at a March Apple event. This is too early for the stage of rumors and it is also a major deviation from Apple's annual upgrade plans. Now that the Apple iPhone Upgrade plan lets you buy the new iPhone every year with a monthly payment, it is very unlikely that the iPhone 7 release date will come until fall 2016.
iPhone 7 Features & Storage
Based on previous release cycles, the iPhone 7 will arrive with a new design. This leads to speculation about what the iPhone 7 will look like and it also offers the opportunity to deliver new features and options in a redesigned package.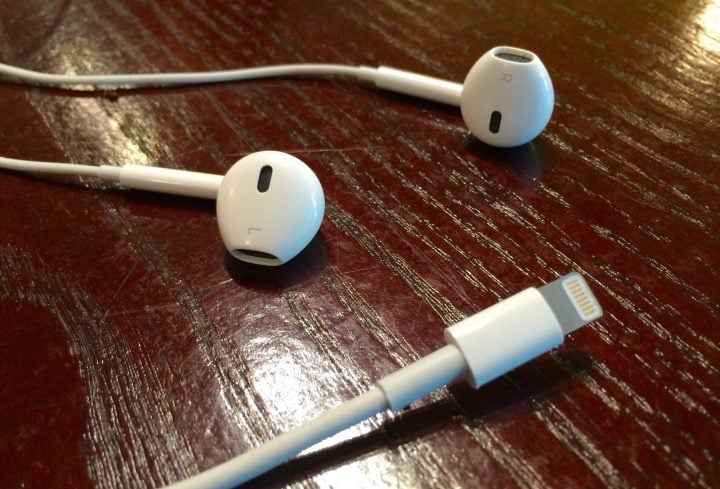 One of the consistent rumors is that Apple will remove the 3.5mm headphone jack from the iPhone 7 and push users to rely on Bluetooth wireless headphones and Lightning headphones that plug in to the charging port on the iPhone.
With Lightning headphones users could enjoy app enabled headphones and better controls for music. Supply chain sources claim that Apple plans to remove the 3.5mm option that will push users to rely on wireless headphone options. A separate report points to Apple relying on Lightning headphones for a wired option. It's not clear if there will be any type of Lightning to 3.5mm adapter offered by Apple.
Another report indicates Apple could offer 256GB of storage on the iPhone 7 Plus, but the one source is not enough to get your hopes up for yet. If true, this report indicates that the 256GB iPhone storage option would only be on the iPhone 7 Plus, and it is not clear if there will still be a 16GB iPhone 7. The report also claims Apple will deliver a larger 3100mAh battery.
7 Exciting Smartphones for 2016
iPhone 7
Every year, Apple releases a new iPhone. 2016 probably won't be any different as iPhone 7 rumors are already starting to paint an early picture for prospective iPhone buyers.
The iPhone 7 release date isn't expected to land until the fall but early rumors have begun outlining some potential iPhone 7 specs. And with the next phone not expected to be an "S" release, some big changes could be in store for Apple's iconic device.
Early iPhone 7 rumors suggest that we might see a change to the 3.5mm headphone jack that's been a mainstay on the iPhone.
Instead, the company might introduce an all-in-one Lightning connector. The iPhone 7 will evidently support Lightning headphones and Bluetooth headphones. The phone could arrive with Lightning EarPods. In turn, this could lead to a thinner iPhone 7. The iPhone 6s is 7.1mm thin and the iPhone 7 could be 1mm thinner than that.
iPhone 7 rumors also include talk of a waterproof design and some analysts believe that Apple will ditch the physical home button. The iPhone 6 and iPhone 5 both delivered new designs so there's a chance that Apple will make some big changes next year.
Rumors also point to camera upgrades, a new processor, new storage options, and Apple's upcoming iOS 10 operating system.
Apple's iPhone 6 and iPhone 6s laid a great foundation for the future and it will be exciting to see where Apple takes the iPhone and its technology next year.

As an Amazon Associate I earn from qualifying purchases.