iPhone 7 vs Galaxy S7: 7 Things You Need to Know
Now that Apple has unveiled the new and improved iPhone 7 buyers have a tough choice to make between all the great smartphones released in 2016. Obviously two of the most popular choices will be the iPhone 7 vs the Galaxy S7. Below we'll go over multiple key details for buyers, what each phone has to offer, and what you need to know.
On September 7th Apple took the stage and finally unveiled the iPhone 7 and iPhone 7 Plus. Featuring a similar but new design, stereo speakers, Jet Black color option, up to 256GB of storage, and even water-resistance. There's a lot to like here, but plenty we've already seen from the Android competition.
Read: iPhone 7 Release Date Breakdown
The new iPhone 7 is a rather minor upgrade in terms of the overall look and design, but there's a lot that is different under the hood. Here we'll compare the iPhone 7 and Samsung's Galaxy S7 in terms of specs, camera technology, unique features and everything else potential buyers will want to know.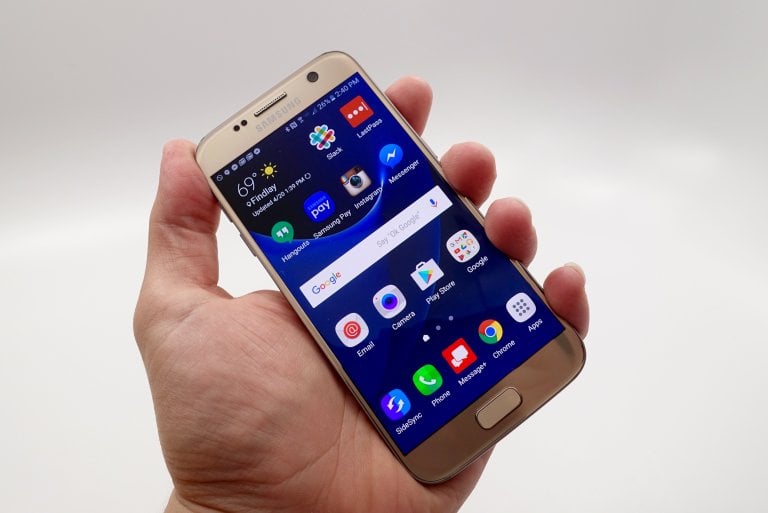 Apple calls it their best iPhone ever made, the most powerful, most beautiful, the best camera in any iPhone (and maybe even any smartphone) and much more. Those are some big claims, so lets see if they all hold true. Of course we'll reserve final judgement when the iPhone 7 starts shipping on September 16th, and below is an early look at just how similar they are, their differences, and what separates the Galaxy S7 from the new iPhone 7.
The new iPhone 7 is the same 4.7-inch all metal phone users know and love, with a few very subtle changes around back. The same can be said about the Galaxy S7 though, which looks almost identical to the Galaxy S6 from 2015. Both phones played it safe in terms of design, stuck to something that works, and aimed at improving everything else. An end result that delivered two of the best phones ever released.
Samsung's Galaxy S7 has been available since March, and many already know all it has to offer and love everything about it, but for those who don't, this comparison will help breakdown all the facts. Going over what's similar, what's different, which one is more water-resistant, and more. In the end it will likely come down to pricing, operating system preference and ecosystem, but if not, our slideshow below has all the details. This is our iPhone 7 vs Galaxy S7 comparison for buyers.
iPhone 7 vs Galaxy S7: Design
When it comes to the design of these phones, there's really nothing new. The iPhone 7 looks almost identical to the last two iPhone models, and Samsung's Galaxy S7 is almost exactly the same as the Galaxy S6 from 2015 too. What that means is if you've ever seen or used either phone, you know exactly what to expect already.
That said, the new iPhone does have a few changes in the design. For one, the ugly antenna lines of plastic on back are almost gone completely, and have been moved to the top and bottom to give the phone a more pleasing look and polished design. Both are made entirely out of metal and glass, and are some of the most premium phones to date.
Both devices are sleek, thin, comfortable to hold and offer best in class designs. Of course the Galaxy S7 is still bigger, coming in at 5.1-inches vs only 4.7-inches on the iPhone 7.
The iPhone 7 uses a nice polished and brushed aluminum design (aside from the new shiny Jet Black Finish) and look great. The Jet Black iPhone 7 and all Galaxy S7 colors are glossy, shiny, and fingerprint magnets. You can't go wrong with either of these phones in terms of the design. It's all a matter of personal preference.