iPhone X Leather Case Review: 4 Reasons to Buy & 3 Not To
Apple's official iPhone X Leather Case is a stylish way to protect your new phone, but is it worth $50? Maybe, maybe not.
When Apple launched the iPhone X in early November it also released a trove of iPhone X cases. The company currently offers three styles. The cheapest option is the $40 Silicone Case and its most expensive iPhone X case is the $99 Leather Folio case that we've put in our list of the best iPhone X cases.
In between these two is the $50 iPhone X Leather Case, a stalwart in Apple's accessory lineup, and a case I've used on the iPhone 6, iPhone 6s, and the iPhone 7.
Apple's official leather case comes in a variety of colors including Cosmos Blue, Pink Fuchsia, Dark Aubergine, Charcoal Gray, Taupe, Saddle Brown, Midnight Blue, Black, and Red. I've always gone with black and that's what I chose for my iPhone X. I think it's the sleekest of the bunch.
I didn't buy the case right away though. For a few days I tried using the iPhone X without a case. After dropping it a few times, including once from a distance I thought for sure would crack the device's glass back, I decided to shell out for a case I've used for several years running.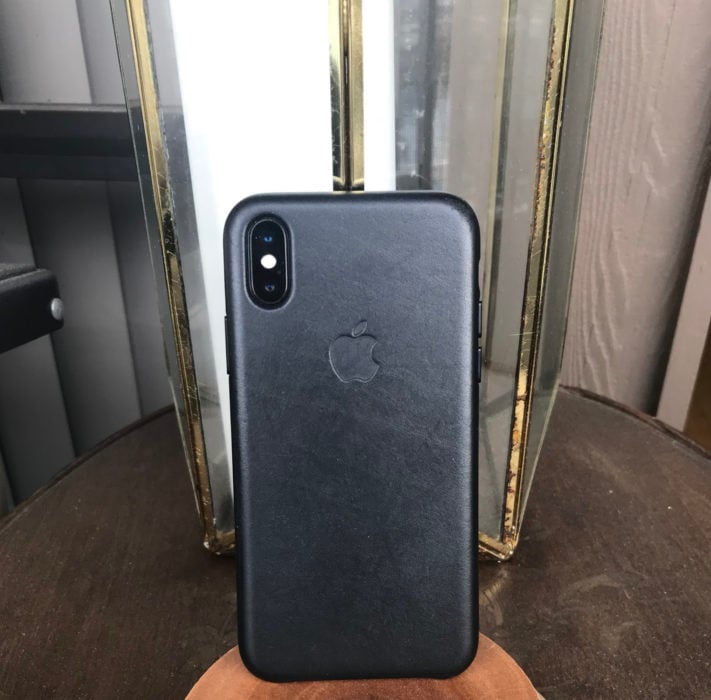 There are a ton of excellent iPhone X cases out there, many cheaper than the $50 case I bought directly from Apple. That said, if you're looking for a stylish and dependable cover, the official leather case is worth a look.
I've been using the iPhone X Leather Case for a few weeks now and here are a few reasons to consider buying it and a few reasons to look elsewhere.
Reasons to Buy
It Looks Great
It Adds Grip
Very Functional
Doesn't Attract Debris
Reasons Not To
Price
It Doesn't Provide the Best Protection
Can Wear Over Time
One thing that keeps bringing me back to Apple's official case is the look and feel of the leather. It's one of the best looking cases out there right now and it feels great in the hand.
The iPhone X isn't as slippery as previous iPhones, but I'm not leaving anything to chance. Not once have I felt like the phone could drop out of my hands while holding it to my ear for a phone call. Yes, I still walk around holding my phone to my ear though I can see AirPods in my future.
While Apple's Silicone case can sometimes stick when you're taking it out of your pockets, I haven't had any problems pulling the iPhone X out of jeans, sweatpants, or dress pants.
Apple's official case is also very functional. It never takes more than a second or two to put the iPhone X into the case or take it out. This might not seem like a big deal, but you'd be surprised at how long it takes to rip an iPhone out of some cheap plastic cases.
While some iPhone cases often require you to click harder than normal when adjusting the volume or powering down, this never feels like a chore with this case. The buttons are extremely responsive even when they're wrapped in leather. They might be a little stiff when you first slap the case on, but should soften up as you use the phone.
It's also worth noting that you can set your iPhone face down on a desk or table with no damage to the screen. I don't use a screen protector on my iPhone X so this is a necessary function.
It's worth mentioning the case is compatible with wireless chargers, if you're into that sort of thing.
If you don't have a ton of money to put toward a case, you can find comparable third-party leather iPhone X cases out there for way less than $50.
The case will protect your phone from minor drops and spills, but an Otterbox this isn't. If you're incredibly accident-prone, you should opt for a more protective case.
The case, like previous iterations, is also susceptible to wear and tear. I can't remember dropping my iPhone X and I'm already seeing dings and scratches to the leather.
One of the reasons I usually opt for black is because the color won't fade and become discolored like some of the other options. Bright colors, like the Pink Fuchsia, could show dirt and yellow over time.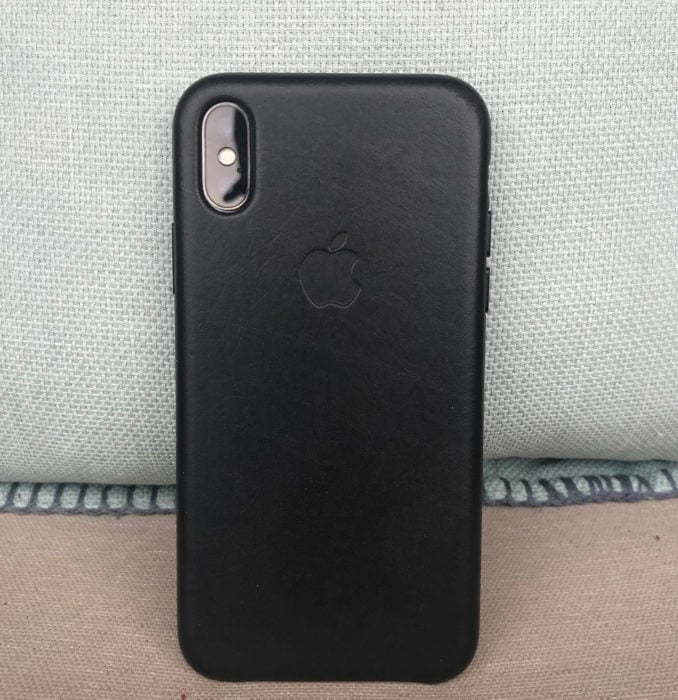 For me, the pluses definitely outweigh the minuses. This case is very functional, it doesn't attract debris like the Silicone case, and it looks outstanding. If you're looking for a stylish case that adds grip and protects your phone from minor drops, the iPhone X Leather Case is certainly worth a look.
If you're looking for an iPhone X case that will protect your expensive phone from major drops, accidents at the pool, or when you take it into rugged environments, you're better off taking your $50 somewhere else.
The Best iPhone X Cases
x-doria Defense Lux iPhone X Case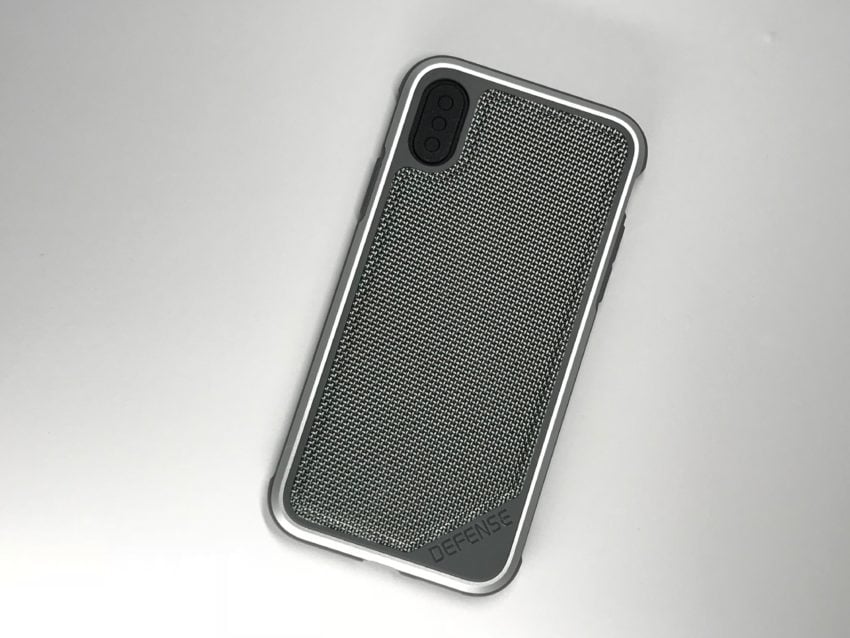 The x-doria Defense Lux iPhone X case is amazing. This case looks great, feels awesome and offers military grade drop protection without adding much bulk.
We love the look of this case in Ballistic Nylon and Black Carbon on the iPhone X. These cases not only offer a cool look, but the back is actually textured like the material listed. The Ballistic Nylon case has a soft, but grippy feel to the back just like you'd expect from looking at it. The Black Carbon feels like textured carbon fiber and looks awesome.
We didn't mean to, but we did drop our iPhone X in this case and our doorbell camera caught it on video. The case iPhone survived without any problems.
x-doria designed this case to protect your phone from drops up to 10 feet on concrete and there is . sound channel to direct the speaker towards you instead of straight out the bottom. The raised edge keeps the screen safe when setting the phone face down on a table.
$34.99 at x-doria

As an Amazon Associate I earn from qualifying purchases.