LG G6 vs LG G4: What Buyers Can Expect
The leather-clad LG G4 is an awesome smartphone that millions of users enjoy. It's also nearly two years old and some are likely looking to upgrade. Which is why here we'll compare the LG G4 to the recently announced LG G6, which will be released in the near future.
For months on end leaks and rumors have talked about LG's new phone for 2017. Now that it's official, many are excited about all the changes. They ditched the modular design from 2016, improved almost every aspect, and added water-resistance. There's a lot to like. Especially for those ready to upgrade.
Read: 7 LG G6 Features You'll Love & 2 You Won't
As the LG G4 approaches the 2-year age mark, users will likely start looking for something new. It will be a tough choice with the LG G6, a new Galaxy S8 coming soon, or even the Google Pixel or Pixel. Those who enjoy LG phones, here's how your device compares to the new G6.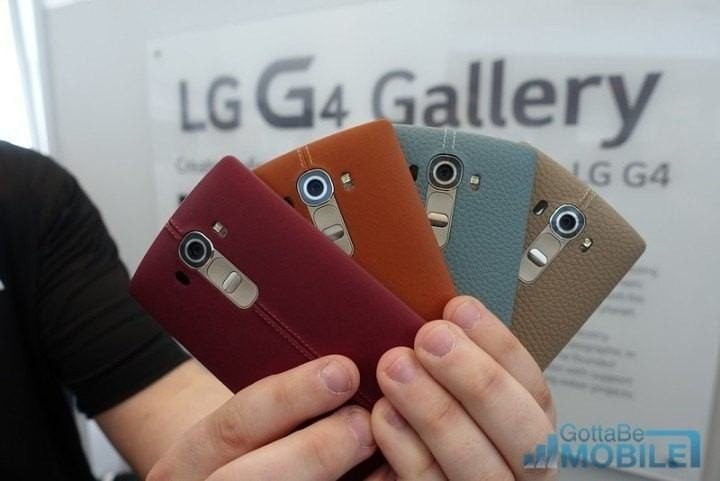 Whether you're looking to buy a phone now and are considering the LG G5, or are looking to upgrade, we have you covered. The LG G4 has been a great phone for nearly two years. Many love the curved display, leather back, and impressive camera. It's also expected to see an update to Android 7.0 Nougat sometime in 2017.
However, something much better is on the horizon. That of course is the LG G6. On February 26th the phone was announced, and it's extremely impressive. Many have already started calling it LG's best phone yet, and our initial impressions are extremely favorable. It has a huge 5.7-inch screen, bigger than the G4, but the phone is physically very small due to tiny bezels around the screen. Among other things.
Read: LG G4 Android 6.0 Update Problems & Fixes
If you've seen the launch coverage of the LG G6 and are patiently awaiting its release, here are a few more details. We'll detail what's new, what changed, and how its better. Including talking about its huge 5.7-inch display and inclusion of the Google Assistant. There are multiple things that separate it from the LG G4, and will make it worthy of an upgrade.
Now that we know everything about LG's new phone, and tested a lot of it, here's how it compares to others. This should help G4 owners decide on an upgrade, or potential buyers know what to expect as the release nears in March and April.
LG G6 vs LG G4: Display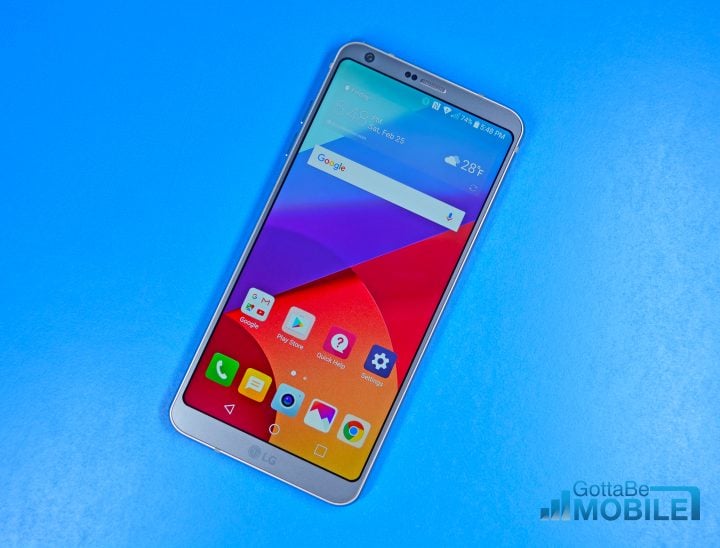 First things first, lets talk about the display. It will be a key selling point and likely the reason most consumers buy the LG G6. For one, they can't seem to make up their mind in terms of the display size. The G4 had a 5.5-inch screen but last year with the LG G5 they went back to 5.3-inches. It was a nice middle ground between Samsung and Apple, but most with the LG G4 didn't want to go down to a smaller device. Not to mention the smaller battery.

If you waited and didn't get the LG G5, that was probably a good move. A bigger, better, faster and longer lasting G6 is almost here. It will be worth the wait.
With the LG G6 users will enjoy (once again) a different screen size. The company chose a 5.7-inch screen with a 2880 x 1440 Quad-HD resolution. The new 18:9 aspect ratio means the screen is thinner than most, and a little taller. Add in tiny bezels, and it makes for a huge screen that's easy to use with one hand. Something past iPhone owners will appreciate.
Just take a look at our photo above. It shows the big screen, small bezels, and the neat rounded edges. Those aren't just for looks either, it makes the screen more durable if dropped, especially on the corners.
So, lets compare. The LG G6 screen will be bigger, higher resolution, and have better colors than the LG G4. All while fitting in nearly the same amount of space, or less. Making for a beautiful and big yet pocketable smartphone.