MacBook Pro 16 Keyboard: 5 Things You Need to Know
Apple finally fixed the MacBook Pro keyboard with the 2019 MacBook Pro 16-inch model. This is what you need to know about the new MacBook Pro 16 keyboard changes.
The new Macbook Pro 16 starts at $2,399 and replaces the 15-inch model. It is available today from Apple and arrives in stores later this week. You can buy the Macbook Pro 16 at Apple and B&H Photo today. We expect it will hit more retailers in the coming weeks.
The MacBook Pro 16 is more than just a new keyboard, you get better performance, a larger display, up to 8TB of storage and you even get upgraded speakers and microphones as well as better battery life. Here's a look at the reasons to buy the MacBook Pro 16 and the reasons not to buy it yet.
Here's what's new on the MacBook Pro 16 keyboard;
New Scissor-Switch
Double the Travel
Physical Escape Key
Inverted T Arrow Keys
Quiet Keyboard Experience
While not a new feature, this is not listed as part of Apple's keyboard service program. That's notable since Apple included the 2019 MacBook Pro on this list as soon as they announced it. Here's a breakdown of the new keyboard changes.
Scissor Switch
Apple switches to a scissor switch, which is the style used in 2015 and older MacBook Pro models, but this is not that same mechanism. Apple manages to keep the same centered feel of the butterfly switches, but we should see better reliability and the mechanism allows for some other changes as well. Apple simply calls this the Magin Keyboard, not to be confused with the Magic Keyboard they sell for an external keyboard.
Double the Key Travel
The new MacBook Pro 16 allows the keys to travel 1mm. That's double the travel on the 2106 to 2019 MacBook Pro models. This means when you press the key it can travel twice the distance before hitting the limit. This means more comfortable long typing sessions without bottoming out and hitting your fingers on a hard stop. As someone who types a lot every day, this is a very exciting upgrade.
Physical Escape Key
Apple finally brings back a physical escape key to the MacBook Pro. This is a major deal for developers who use this key all the time, and it's handy for editing video and in other applications as well. There is still a Touch Bar, but it ends earlier and you get a physical escape key in the correct location.
Inverted T Arrow Keys
It's now easy to tell where the arrow keys are without looking or fumbling. Apple had switched to full size left and right keys, likely due to the way it looks, but this made touch typing and finding the arrow keys a giant pain. Now there is a space above the left and right arrow keys, so you can tell by feel where your fingers are at.
Quiet Keyboard Experience
Unlike the butterfly keyboard on the 2016 MacBook pro, this new mechanism is quieter. John Gruber describes it as, "Typing is very quiet on the new keyboard, and the sound it does make is satisfying. Less click-ity, more chunk-ity." This is a great change that I'm looking forward to, as is my wife who thinks the 2016 MacBook Pro keyboard is insanely loud when I work in the car.
8 Reasons to Buy the MacBook Pro 16 and 3 Reasons Not To
Buy for a Larger Better Display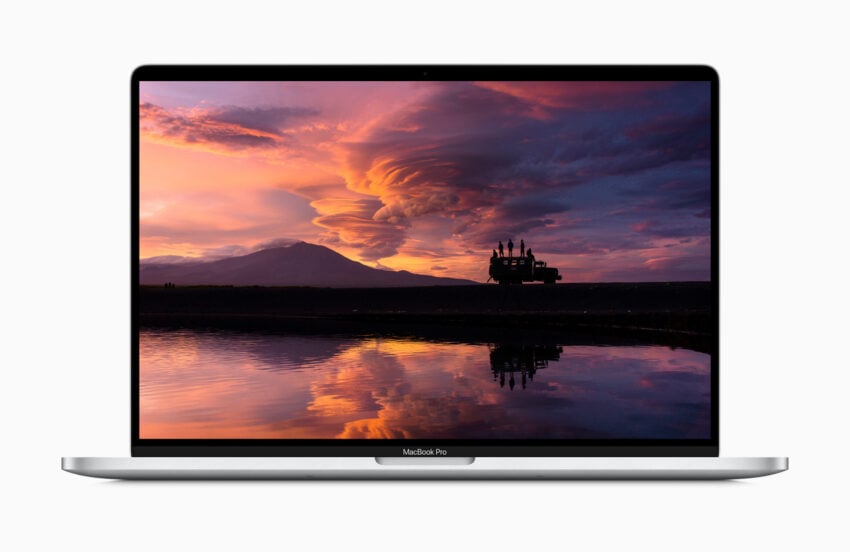 The new MacBook Pro comes with a larger 16-inch display, but the real star of this show is the higher resolution. The new MacBook Pro packs a 3,072 x 1,920 resolution. This means a higher 226 ppi pixel density, which means a better-looking image and you also get True Tone support and factory calibrated for gamma, white point, and primary colors. This display offers 500 nits of brightness and a P3 wide color gamut.
Apple uses a new type of thin-film transistor to deliver 10 times faster pixel charging, which the company says delivers better performance during low-frequency power saving modes. This should mean a better overall performance of the display when you are using low power modes.
This bigger display allows you to see more and do more, and the overall size of the laptop is only a little bigger since Apple achieved a larger size with smaller bezels.

This article may contain affiliate links. Click here for more details.