Massive 2018 MacBook Pro Deals: Save $150 to $300 + No Tax
Now is a great time to buy the 2018 Macbook Pro if it's on your shopping list. The new MacBook Pro is on sale $150 to $300 off with deals on the 13-inch and 15-inch models in space grey or silver. You also don't need to pay tax on the purchase up front if you live outside of New York or New Jersey.
The biggest 2018 Macbook Pro deals are available on the standard configurations, but you can save on special orders and even on a 2018 MacBook Pro with 32GB of RAM and 4TB of SSD storage.
Best 2018 MacBook Pro Deals
B&H Photo and Adorama both offer similar 2018 MacBook Pro deals. There is no set end to the sale, but don't expect it to last long. If you buy at B&H Photo the items ship the same day and you get free expedited shipping. B&H Photo also offers deals on the higher end and special order models.
There are many other configurations out there that you can take advantage of as part of this deal. This is better than the Best Buy Student Deals we saw in August and possibly the best deals we will see until Black Friday.
Apple just updated these models in July, so you don't need to worry about new models coming out at the Apple Event next week. Yes, we could see a new MacBook and a cheaper MacBook Air replacement, but we will not see changes to the 13-inch MacBook Pro with TouchBar or the 15-inch MacBook Pro with TouchBar. Unless you're thinking about buying the new cheaper MacBook, jump on these deals and don't wait to see what's coming.
7 Reasons to Buy the 2018 MacBook Pro & 4 Reasons Not To
Buy the 2018 MacBook Pro for a Better Display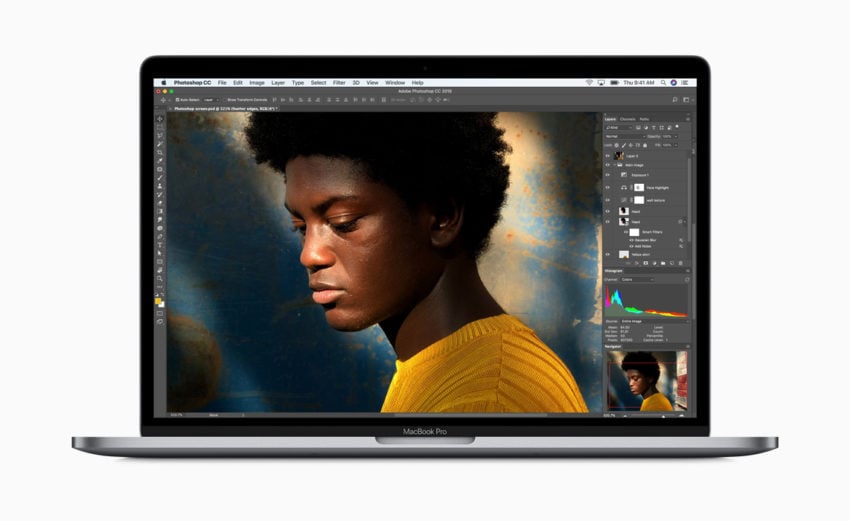 With the 2018 MacBook Pro Apple upgrades the display by bringing over technology from the iPad Pro and iPhone X. The new MacBook Pro display features a True Tone Display.
This means the MacBook Pro display automatically adjusts the white balance of the screen based on the light you are in. This translates into a better looking display with whites that are more realistic and ultimately a much better looking display.
If you have an iPad Pro or the iPhone X, you can see this technology in person and see if it will make a difference to you. It's one of the more compelling reasons for me to upgrade to the 2018 MacBook Pro from my 2016 model.