May Pixel Android 9 Pie Update: What to Know
It's the beginning of the month which means a brand new Pixel Android 9 Pie update for May is now available. This software delivers some important changes, bug fixes and security patches for Android as a whole, and your Pixel phone Here's what owners need to know, what's changing and how to get the update right now.
Each month Google releases new software to improve security, patch exploits and fix any lingering issues. And while recent monthly updates had a ton of Pixel specific fixes, this one doesn't. It looks like Google's pretty happy with the software experience on the Pixel 3, or they're saving anything big for Android Q.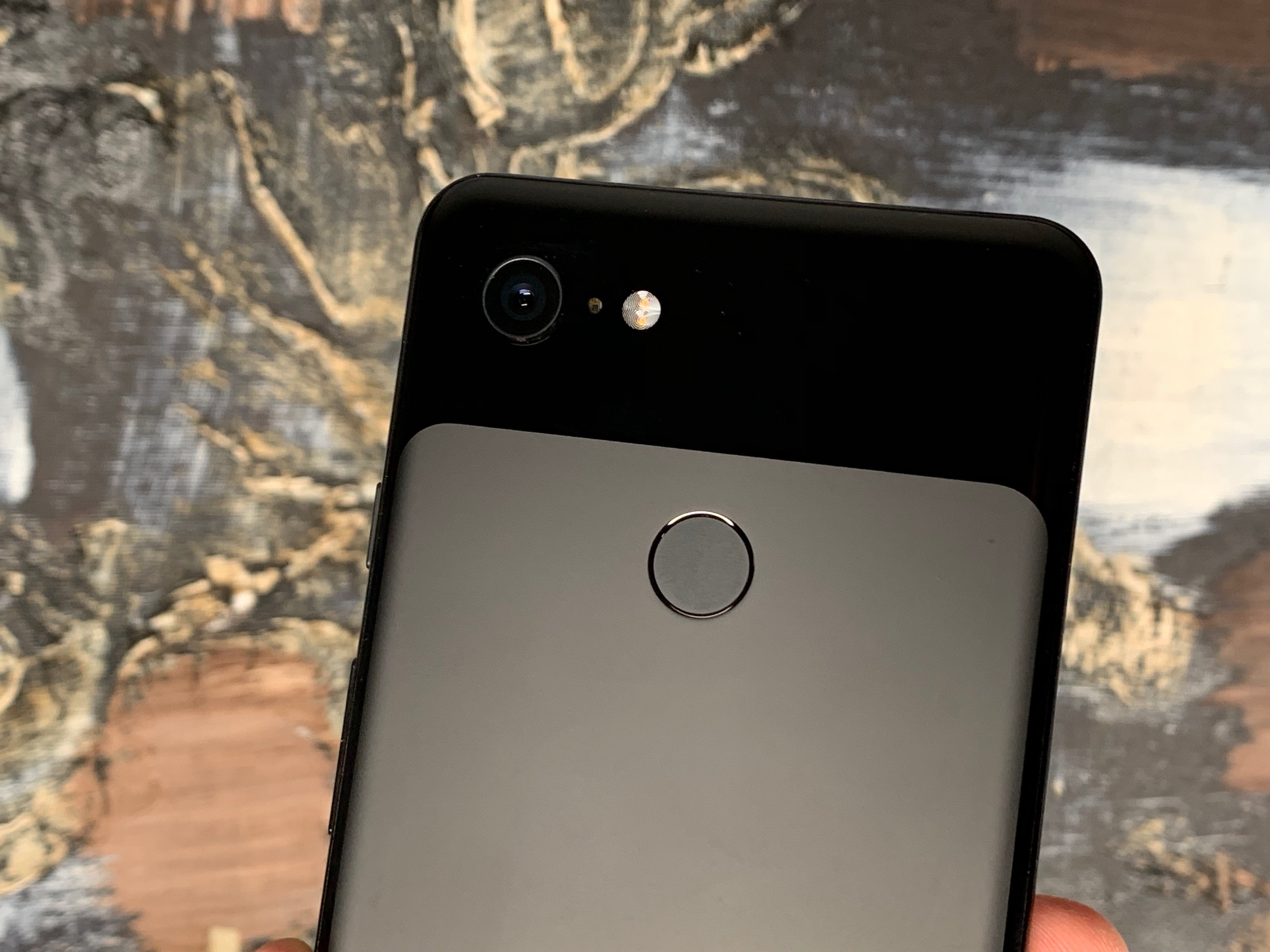 Either way, your phone will get a new update this week. Your Pixel, Pixel XL, Pixel 2, Pixel 2 XL, Pixel 3 and Pixel 3 XL will get an update this week with the latest and greatest Android 9 Pie software. Even the Pixel C is getting an update based on Android 8 Oreo.
Supported Devices
Pixel and Pixel XL (all Android 9)
Pixel 2 and Pixel 2 XL
Pixel 3 and Pixel 3 XL
Pixel C Tablet (Still getting Oreo updates)
May Android Pie Update for Pixel Devices
Google released this new software on Monday, May 6th, as each update usually arrives on the first Monday of the month. You can get it right this moment. Expect an over-the-air update notification today, tomorrow, or you can manually check in settings.
Google shared more info about the changes on the Android security bulletin, and device-specific info at the Pixel security bulletin page.
We're not seeing anything major here, aside from a few mentions of Bluetooth. So those experiencing issues with BT could see some fixes after the May Android Pie update. Otherwise, this is nothing more than a very minor monthly maintenance patch.
Download the May Pixel Pie Update
If you'd like to get this newest version of Android for your Pixel device now, instead of waiting, you can download or flash it from the links below. That said, we're already seeing the update hit most devices, so we recommend waiting for the OTA instead of manually downloading the files.
Download Factory Images
Grab OTA Update Files
When Will I Get the Update?
These typically arrive almost instantly, or within a few hours of Google's announcement. My Pixel 3 already received the May update, and yours should within the next 24-48 hours. At most, you could be waiting until the end of the week, but that's doubtful.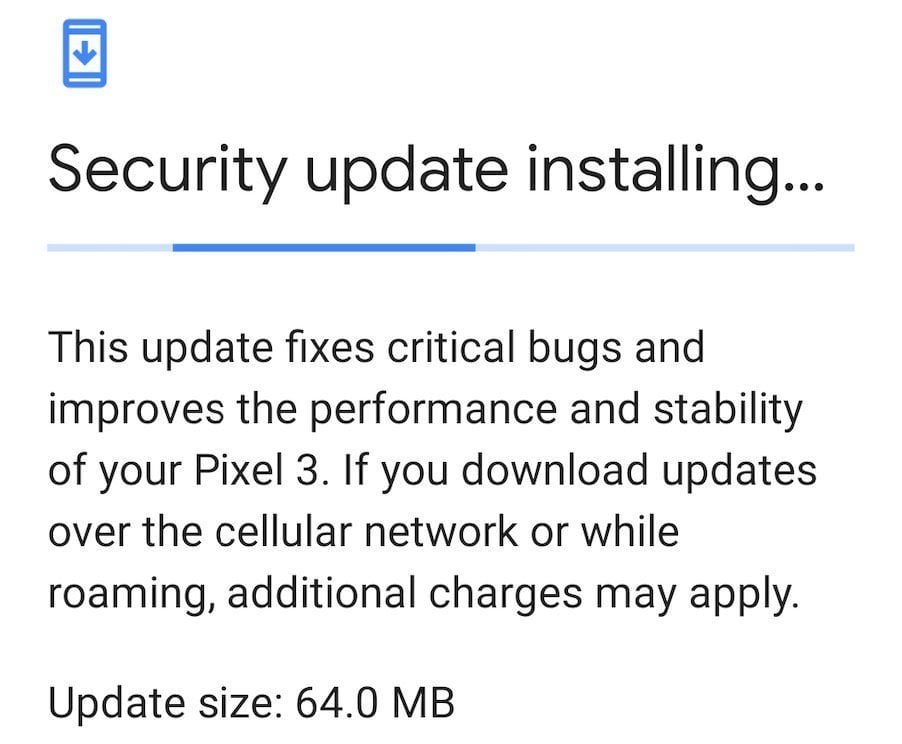 If you don't want to wait you can go to Settings > System > System Update > Check for Updates to get it immediately. This pulls the update from Google's servers to your phone. The entire process should take less than 10 minutes. From downloading to installing and rebooting the Pixel 3 XL on Android Pie. And yes, the check for updates button actually works now.
Other Details & What's Next for Your Pixel
Between all the improvements in February, March and April for the Pixel 3 XL regarding the camera, lag, Bluetooth and more, the Pixel 3 XL running Android 9 Pie should be pretty stable right now. Google thinks so, as this update didn't address any actual problems.
Then, you can expect Android Q in the near future to start this process over again. Google will actually kick-off its yearly developer conference, Google I/O tomorrow, and we expect several Android and Pixel announcements, and more details about Android Q.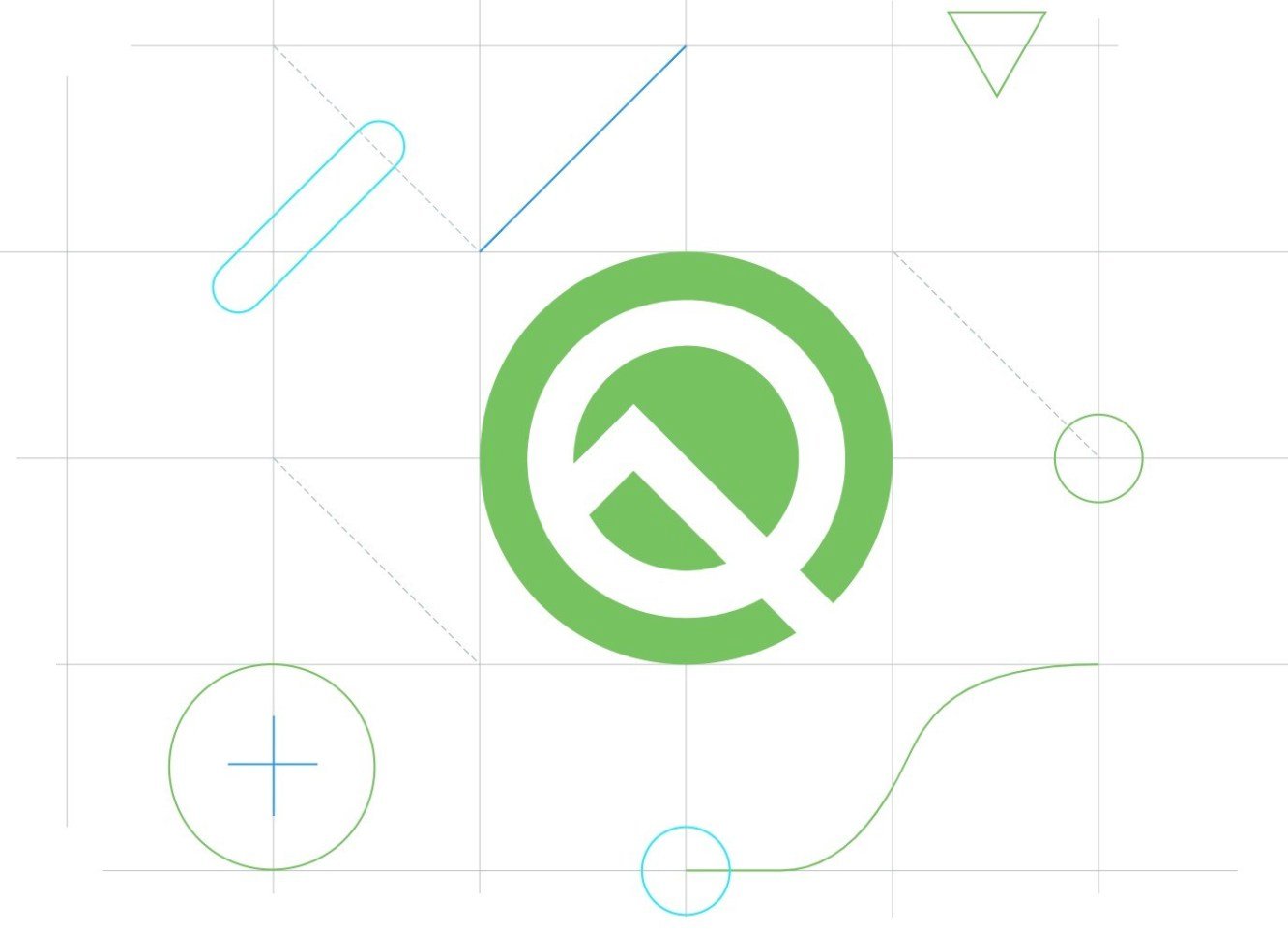 As a reminder, only Google devices are getting this monthly May Android Pie update. Other devices are waiting for updates from the manufacturer, like Samsung. If you have a phone from Samsung, LG, Motorola, and more this doesn't apply to you. Those devices are still slowly getting the Android 9 Pie updates.
In closing, get the latest May Android 9 Pie for your Pixel 1, 2, or Pixel 3 and let us know if it fixes your problems. If not, try the Android Q beta and stay tuned for more details in the near future.

As an Amazon Associate I earn from qualifying purchases.