6 Minecraft Problems with Better Together Update & How to Fix Them
Since launch, Minecraft problems have wrecked the new Better Together update. Here's how to fix those problems and how you can finally get Minecraft Better Together on your iPhone or video game console.
Announced over the summer, the Better Together update unites Minecraft players on video game consoles, smartphones and tablets. Anyone playing the game on one device can send an invite for their world to a friend or family member on another device. The update also links skins to your Microsoft Account and Xbox Live Gamertag, letting you buy one skin on your iPhone and reuse it on your Xbox One.
Unfortunately, Minecraft problems have ruined the Better Together update for many. Some gamers can't stay connected to multiplayer for long before the game disconnects them. Others are having trouble moving their game worlds. Minecraft Better Together is an entirely new game download on consoles, confusing many gamers.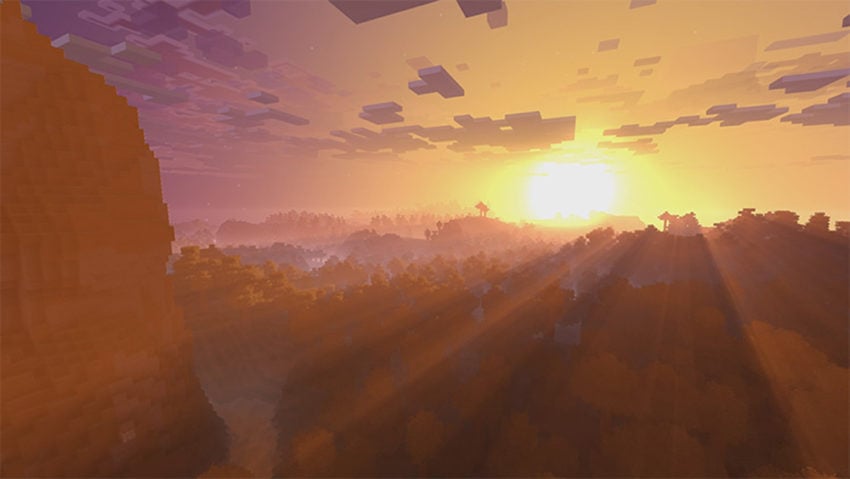 Read: Minecraft Better Together Release Date & Details
Here's how to fix those Minecraft problems now, along with workarounds for the issues that there aren't easy fixes for yet.
How to Fix Disconnection Minecraft Problems
After the Better Together update, some gamers on iPhone, Android and Xbox One have had trouble playing with each other for long periods of time. At first, all seems well, but someone is dropped from the game and everyone loses progress on their world within minutes.
To confirm that this is a problem with Microsoft's servers and not your internet connection, restart your device. Also, switch internet connections if you can. If the problem is still happening, it's with Xbox Live and not your device.
Playing over your phone or tablet's mobile data connection away from a Wi-Fi network can also create Minecraft problems that look like connectivity issues. Play over Wi-Fi if multiplayer using LTE on your phone seems sluggish.
How to Fix World Transfer Minecraft Problems on Xbox One
On iPhone, Android and Windows, Minecraft Better Together is an update. Your phone, tablet or PC automatically downloads it and you don't need to do anything more. Things are more complicated on Xbox One and that's leading to world transfer problems.
Better Together is a completely new game on Xbox One. If you own, Minecraft: Xbox One Edition, you get this new version of the game for free, but you have to transfer your worlds to it before you can continue where you left off.
Once the new Minecraft is available to you, download it from the Xbox Store and open it. Since Xbox One saves your games in the cloud and on the console, the transfer should happen automatically. If it doesn't, press the Menu button on your controller and Quit or Close the game. Try loading the new version of Minecraft that you got from Microsoft repeatedly until the transfer goes through. Worlds you've already created in Minecraft: Xbox One Edition can take around 15 minutes to finally transfer.
Read: Minecraft Limited Edition Xbox One S Pre-Orders 
How to Fix Redstone Minecraft Problems
When you move over a world to the new Minecraft, expect problems with how your Redstone objects are configured. That's because Minecraft: Xbox One Edition uses a different setup for Redstone than the Pocket Edition did. This new version of Minecraft is based on Pocket Edition.
How to Fix Minecraft Coordinate Problems on Consoles
If you're missing the coordinates feature, you're probably on an Xbox One. Console Editions have Coordinates on their map. These aren't in the new Minecraft because they were never available on mobile devices. Microsoft may fix this at some point, but it hasn't done so yet.
Read: Better Together Minecraft DLC: 6 Things to Know
Minecraft DLC Problems
A small amount of content doesn't transfer between some versions of Minecraft. According to Microsoft, this is because there are issues with their licenses.
If you have Minecraft: Xbox One Edition, your Minecon 2015 Skin Pack will carry over to the new version of the game and you can use it in multiplayer. It's not available for purchase.
You can't use the Simpsons Skin Pack, Marvel Avengers Skin Pack, Marvel Spider-Man Skin Pack and the Marvel Guardians of the Galaxy Skin Pack anywhere but on Xbox. What's more, you can't use them in any multiplayer world.
The Mass Effect Mash-Up Pack, Doctor Who Skins Volume 1, Doctor Who Skins Volume 2, First Birthday Skin Pack, Second Birthday Skin Pack, Third Birthday Skin Pack, Fourth Birthday Skin Pack and Fifth Birthday Skin Pack don't transfer from Minecraft: Xbox One Edition.
How to Fix Problems Downloading Minecraft Better Together
If you're having problems downloading Minecraft Better Together, look to your device's app store.
Again, iOS and Android users get the Better Together update for free. Connect to your device's app store and download the latest update.
If this hasn't happened for you already, it is because your device doesn't meet the game's requirements. iPhone, iPad and iPod Touch users need iOS 8.0 installed on their device to get the latest version of the game, according to the iTunes Store. The requirements aren't clear on Android, which is why you should check the Google Play Store on your phone or tablet to make sure it still meets the game's requirements.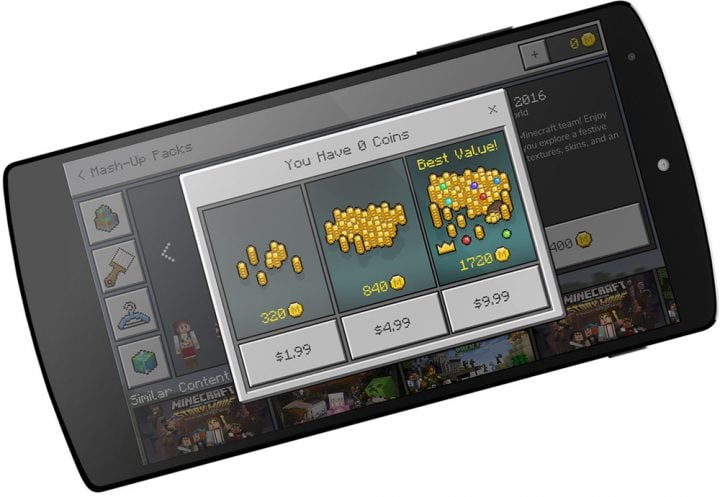 Read: Where You Should Download Minecraft
If you have a digital copy of Minecraft: Xbox One Edition, you can download the new Minecraft directly from the Windows Store on your console. You must play a disc copy of the game for 5 hours or buy DLC to get a free game unlock before January 30th, 2018.
The new Minecraft is coming to Nintendo Switch, but it's still delayed. Microsoft says it will have more to share about the game soon, but it hasn't said when it will launch.
Finally, PS4 owners don't get the Minecraft Better Together update at all.
Gotta Be Mobile will continue to update this breakdown of Minecraft problems and fixes with new remedies for the problems gamers are encountering regularly.

As an Amazon Associate I earn from qualifying purchases.