New Destiny Loot Cave: Easy Legendary Engram Farming
A new Destiny Loot Cave is back that works in October 2014, offering easy Legendary Engram farming that will help you level up faster in Destiny. The Destiny Loot Stairs are easy to find and use, but you may have more luck completing strikes that now offer faster Legendary Engram drops.
The video calls this the Destiny Loot Cave 2.0, but it's basically the Destiny Loot Cave 3.0 since several Loot Caves have come and gone. Whatever you want to call it, this new Destiny Loot Cave is open for business.
As of October 9, 2014 this Destiny Loot Cave is still available, but you can expect a patch very soon. if you move quickly you can cram in a day or two of Legendary Engram farming before any more Destiny Patches. MinistyofGeeks shares all the details in the video below.
New Destiny Loot Cave – Stairs in Old Russia
This new Destiny Loot Cave is in Old Russia and you can stand on the edge of the stairs to take out the enemies. This fills up the other side of the room with engrams that will help you level up faster.
You'll need to go to Old Russia and then into the building near the center of the spawn point. At this point it should be easy to find if you've played even a little bit of the main game. The video below explains how to get to the new Destiny Loot cave and what you need to do to start your Legendary Engram farming.
This new Destiny Loot cave allows you to sit and take out enemies that spawn over and over to pull in engrams that could include a Legendary Engram.
One catch is, every 10 minutes or so a drop ship arrives outside that you need to leave the Loot Cave to take care of. After you dispatch these enemies you can go back to your position and continue farming.
Read: Destiny Tips to Level Up Faster
Bungie is actively patching Destiny to remove the Loot Caves. Destiny increased the drop rate from Strikes, which should help some gamers avoid the lengthy time spent Legendary Engram farming in Destiny Loot Caves. For players without a group of friends to join up for a strike, Legendary Engram farming in the new Destiny Loot Cave is an easy way to pull in items to upgrade your player.
The last Destiny patch focused on connectivity issues that prevented many players from completing missions, but it's very likely the next Destiny patch will close this Destiny Loot Cave. Bungie is adamant that players should complete strikes and work through the story and not sitting in a room playing a shooting gallery to level up.
Top PS4 Games to Buy in 2014
Call of Duty Advanced Warfare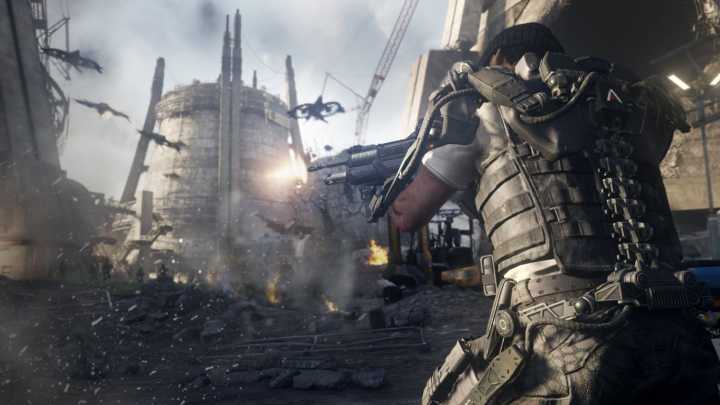 PS4 Call of Duty Advanced Warfare Details:

Call of Duty Advanced Warfare Release Date: 11/4/14
Pre-Order Bonus: Brass exoskeleton, EMP Weapon
Special Editions: Yes
Exclusive: No

Call of Duty Advanced Warfare is one of the top PS4 games to buy in 2014 not only becuase it is a new Call of Duty game, but because it is ready for a PS4 lacking fun shooters.

Yest it arrives into a fall filled with Destiny, but Killzone didn't live up to the excitement and there is no Titanfall for PS4.

Instead gamers get this Kevin Spacey filled Call of Duty Advanced Warfare release that delivers a super soldier with smart weapons and access to technology like never before including drones and hoverbikes.

Call of Duty Advanced Warfare Gameplay Video

This article may contain affiliate links. Click here for more details.