iOS 12 vs iOS 11: What's New in iOS 12.4.1
Group FaceTime in iOS 12.1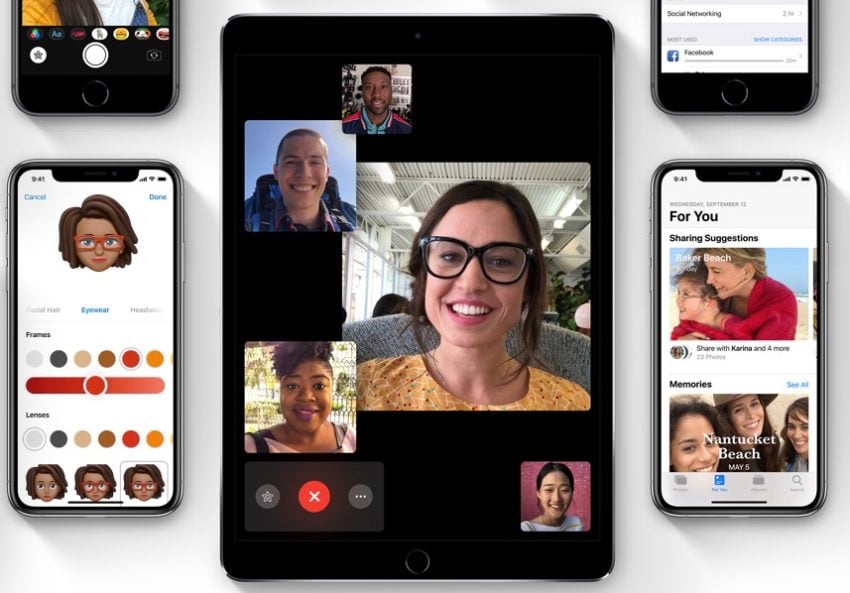 Originally announced earlier this year, Apple is finally bringing Group FaceTime to the iPhone and iPad with iOS 12.1. This allows up to 32 users to joina single FaceTime video call. The FaceTime app will automatically bring the person speaking into the forefront or make them bigger if multiple people are talking.
Group FaceTime even supports MeMoji and Animoji if you are on the iPhone X, iPhone XS or iPhone XS Max. Not all iOS 12.1 devices will work with Group FaceTime. If you are on an iPad mini 2, iPad mini 3 or iPad Air you will not get Group FaceTime. On the iPhone 5s, iPhone 6 and iPhone 6 Plus, you only get support for Group FaceTime Audio calls.
You will be able to call other users with Group FaceTime if they have a compatible device and are also on iOS 12.1. This feature is coming to the Mac with a free macOS Mojave update.