New iPod Touch 2015 Release Rumors Re-Ignite
Rumors point to a new iPod touch 2015 release this year that finally brings the iPod touch back into play as an iPhone alternative for users who can't afford or don't want a data plan.
In 2014 rumors mentioned the new iPod touch 6th generation model to come as a replacement for the aging iPod touch with a 4-inch screen that Apple introduced in 2012, but the year ended without a new iPod touch for the masses to buy.
Interest in the iPod touch 2015 release is still strong from parents looking for an Apple device for their kids who aren't old enough for a cell phone yet, but who want top play games that run on the iPhone.
Read: Why You Shouldn't Buy the iPod Touch Right Now
Although the iPad mini fills this gap to some degree, an iPod touch 2015 release is something that could reverse the decline in iPod sales and it could tie in with Apple's new Beats Music streaming service that we expect to see later this year.
The latest report suggests that Apple plans to release the new iPod touch 2015 later this year. AppleInsider spoke with a source who claims we will see an new iPod touch 6th generation release this year and who stated that it could keep the same 4-inch screen size as the current model.
iPod Touch Release Date 2015
There are three major times where it would make sense for Apple to deliver the iPod touch release date for 2015. The first is just a month away, while the others will require a longer wait.
The next event on Apple's calendar is WWDC 2015 in early June. If the iPod touch 2015 release date brings us a modest upgrade Apple could choose to reveal it with a press release and start selling it ahead of this event so that developers can work on it with iOS 9 apps in mind.
Another option is that the new iPod touch release date comes in late summer just ahead of back to school sales. Apple normally runs a Back to School deal that goes from July through early September. An iPod touch could make a nice addition to these sales. We expect the Apple Back to School 2015 sales to start around July 1st again.
Finally the new iPod touch release date could come at an iPhone or iPad event this fall and arrive on shelves in time for the busy holiday shopping season. We expect to see a new iPhone 6s this fall and with such a minor update on the iPad mini 3 last year we expect to see new iPads in 2015 as well.
New iPod Touch 2015 Details
The iPod touch size is just right for many users and there is even a push for a 4-inch iPhone 6 replacement later this year. The internals and the camera are the main source of frustration from users who own the aging iPod touch 5th generation. At this stage the iPod touch is on the cusp of running out of support for future versions of iOS.
This summer we expect to see iOS 9 revealed at WWDC in June and this fall we could see an iOS 9 release date arrive. The iPod touch runs on the Apple A5 processor that powers the iPhone 4s, which we expect will not see an iOS 9 update this year. Even though the iPod touch arrived a year later it's not clear what will happen to this device.
Apple often uses parts from iPhone models in the iPod touch and the new iPod touch 2015 specs could include an Apple A7 or Apple A8 processor. It would also make sense to see more storage to handle larger games, HD movies and Apple's streaming music service that will likely include an offline mode.
One request we hear often from readers is for a better camera on the iPod touch. Apple boosted the iPad Air 2 camera performance in recognition that many people use it as a camera, and hopefully we will see a similar boost for the iPod touch 2015 release.
8 Exciting Apple Products for 2015
iPhone 6s and iPhone 6s Plus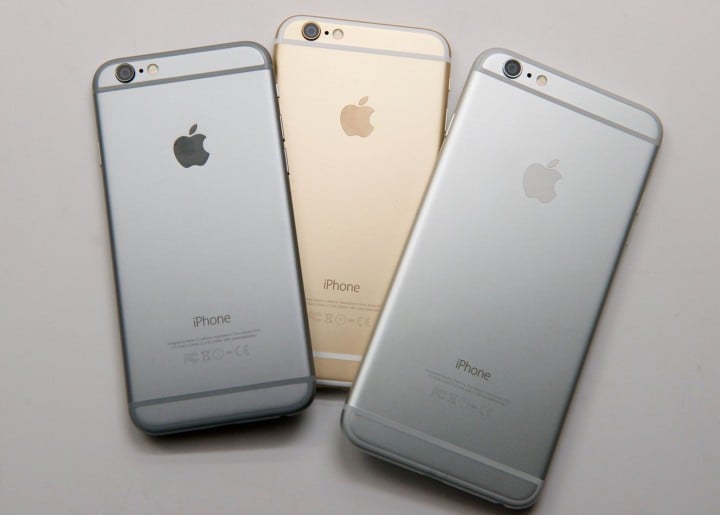 Apple delivers a new iPhone every single year and in 2015 we are looking at an iPhone 6s release and an iPhone 6s Plus release. For the past several iPhone releases Apple stuck to a big release like the iPhone 4 and iPhone 5 followed by a smaller release that uses a similar design and refines the features into an iPhone 4s and an iPhone 5s.
Release Confidence: 90%
Release Timing: Fall (September)
After the iPhone 6 release last September we expect to see a new iPhone 6s release in the fall. The only reason this isn't at 100% is that there is a small chance Apple could change something up after delivering the iPhone 6 Plus. There is always a chance that Apple will change how it handles this larger device.
iPhone 6s rumors point to new touch screen technology, more memory, a new processor and we recently shared 11 iPhone 6s features we want to see in 2015.
Check out the latest iPhone 6s rumors for more information about this highly anticipated device.