November Nexus 5X Update: First Impressions
Earlier this week, Google rolled out a new Nexus 5X Android 6.0 build to the flagship device. The update is small but even the smallest updates can have a negative impact on your device and its performance. With that in mind, we want to take a look at how this November Nexus 5X Android 6.0 update is performing.
When Google's Nexus 5X arrived, it was running Google's Android 6.0 Marshmallow operating system. We're now a few weeks removed from the Nexus 5X release date and the device is still running Android 6.0 though it's a different build.
Every month, Google rolls out a security update for its Nexus phones. And earlier this week, the company started rolling out the November Nexus security update. The update is small but it's an important one for devices like the Nexus 5X.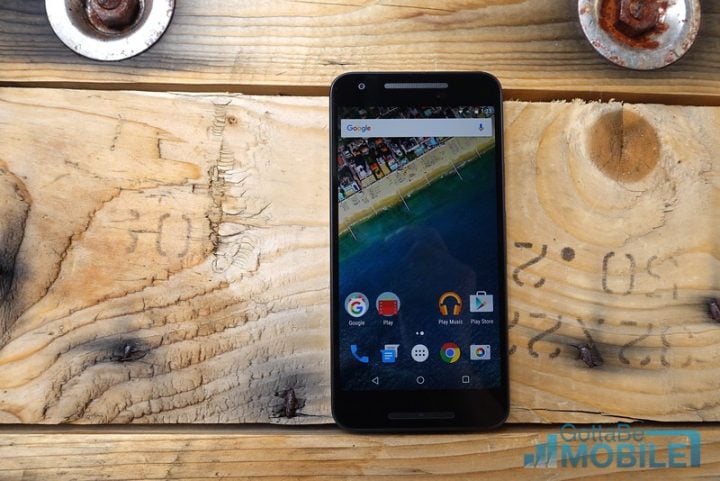 This new November Android 6.0 build doesn't bring new features but it brings some critical fixes for security issues. It will patch up issues but it could also bring some problems to Nexus users. Previous security updates have done this very thing.
Yesterday, I received a notification that prompted me to install this November Android 6.0 build on the Nexus 5X. With the update rolling out, I want to take a look and its performance on Google's flagship device. It's a small update but there's still reason to be careful.
Nexus 5X Update Installation (November)
This November security update for the Nexus 5X is small. And when I say small, I really do mean small. For me, the download was a grand total of 6.8MB.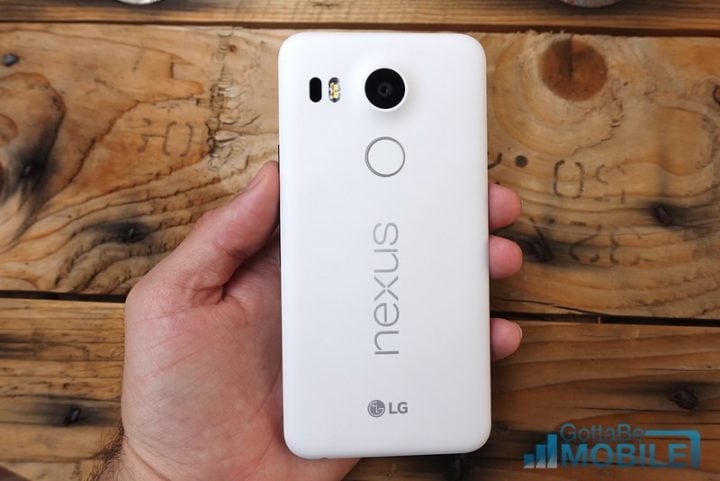 The download process took seconds but the installation process still took a few minutes to complete. If you do install this update, give yourself 15 minutes or so for the update to complete. That should be sufficient.
You shouldn't anticipate any installation issues though we almost always see complaints about the installation process. If you do run into issues, take a look at our list of fixes.
Nexus 5x Android 6.0 Marshmallow Performance (November)
This update doesn't come with any new features so the focus here will be on the update's performance in several key areas.
Again, even tiny security updates like this one can cause problems and that's why I want to give you some feedback about the update after spending a full day with it.
Apps
I've spent the past day poking around all of the apps on my Nexus 5X. The ones I use the most include Asana, Slack, YouTube, Chrome, Twitter, Instagram, Amazon, Hangouts, Spotify, Google Maps, and SoundCloud.
So far, none of these have given me a problem. I haven't noticed a drop in performance and I've only see a couple of Chrome crashes. That's been pretty standard during my experience with the Nexus 5X.
If you do happen to see some problems with your apps after installing this update, take a look at our list of fixes. It's probably not this security update causing the issues.
Battery Life
I haven't noticed any drops in battery life. The Nexus 5X is still holding an excellent charge while in use and when it's in standby mode. The Nexus 5X's battery and Android 6.0's Doze feature are top notch duo. I don't expect this to change.
I can't speak to long-term battery life but I have a feeling nothing is going to change between now and Google's next update.
If you do run into an issue with your battery life after installing this update on your Nexus 5X, take a look at our list of fixes for Android 6.0 battery life problems. They should help.
Wi-Fi, LTE & Bluetooth
I've been testing the Nexus 5X on several Bluetooth devices and several routers and thus far, I haven't experienced any problems connecting.
The device has quickly paired with all of my Bluetooth devices and I've also been able to pull down excellent speeds from various Wi-Fi connections. I briefly tested it on AT&T's LTE network (took some SIM card shifting to be able to do so) and I didn't run into any issues.
Security updates aren't supposed to break Wi-Fi, cellular data or Bluetooth so if you see something wrong, consult our list of fixes.
Bugs & Issues
Nothing new, at least not yet.
Speed
The Nexus 5X is still extremely fast with this new build on board. The UI is fluid, apps open quickly, and I'm able to move around the home screen with ease.
This is a brand new smartphone so I don't expect to encounter lag until we're moving into year two or maybe even year three. It has a long life ahead of it.
Should You Install the November Nexus 5X Update?
I haven't discovered anything wrong with this new security build, at least not yet. I've only been using it for 24 hours so there's a chance something could pop up in the future.
That said, I think this update is worth downloading. Performance is solid and it comes with a number of patches for potential security exploits. The most dangerous being an exploit "that could enable remote code execution on an affected device through multiple methods such as email, web browsing, and MMS when processing media files."
If you haven't seen the update yet, it should hit your device soon.
Nexus 5 Android 6.0 Update: 10 Things to Know After Two Weeks
Nexus 5 Android 6.0 Battery Life Update
Battery life is always a concern so I've been watching it like a hawk during my two plus weeks with the Nexus 5 Marshmallow update.
Thus far, I haven't encountered any severe battery drain or any problems with the battery when in use or standby mode. In fact, I've noticed some improvements from Google's last operating system, Android 5 Lollipop.
I haven't been getting an extra three hours out of Android 6.0 and its new Doze feature but I can regularly squeeze 30 minutes to an hour more out of the Nexus 5 with Marshmallow on board. That's extremely impressive, especially on a device that's going on three years old.
I'm not alone either. Tons of Nexus 5 users are reporting similar results after installing the Nexus 5 Marshmallow update.
If you see the opposite after installing Marshmallow or if you simply want to be prepared for potential issues you might encounter after installing it, you'll want to take a look at our list of battery life tips.

This article may contain affiliate links. Click here for more details.