Nexus 6P Android 8.0 Oreo Roll Out Finally Making Progress
If you haven't received the Nexus 6P Android 8.0 Oreo OTA yet you should get it soon.
As we push deeper into September there's been a ton of confusion (us included) regarding Apple's Android 8.0 Oreo release for Nexus and Pixel devices.
Yesterday, Google started pushing out a new Pixel Android 8.0 Oreo build disguised as an Android 7.1.2 Nougat update. The company's Nexus Android 8.0 Oreo updates have also been pushing out rather slowly leaving some wondering when they'll receive the bump up from Nougat to Oreo. That's the bad news.
The good news is that carriers are starting to show signs of life. Today, a couple of carriers confirmed Nexus 6P Android 8.0 updates and it looks like the upgrade is finally making progress after a slow start in September.
Two Australian carriers, Vodafone and Optus, have released new Android upgrade schedules highlighting the updates they're currently deploying and the updates they're working on behind the scenes. Vodafone says it's currently deploying the Nexus 6P Android 8.0 update and Optus now lists its Nexus 6P running Android 8.0.
Vodafone says its actually been rolling the update out since September 6th though its been rolling out in phases to Nexus 6P users:
Day 1-3 : 10K of IMEIs selected at random to be eligible for update, users are either alerted via FOTA Push Message or must check for update manually.
Day 4-13: An additional 10% of IMEIs are selected per day, users must check for update manually.
Day 14: All IMEIs are now eligible for update.
The carrier also says the Nexus 6P's September security update is bundled in with the update which clears up a bit of confusion we, and many others, encountered last week after Google deployed its latest security patch.
Earlier this week, the September patch also started rolling out to some Nexus 5X users. We still haven't received the September patch on our Nexus 5X running Android 8.0. Our device still lists the August 5th security patch level.
In any event, Google and its carrier partners are finally starting to pickup the pace and we suspect most Pixel and Nexus users will be running Android 8.0 Oreo with the latest security patches before the end of the month.
In October, Google's expected to announce a brand new Pixel 2. And alongside it, a brand new Android 8.1 update for Pixel and Nexus devices.
The Android 8.1 update was recently discovered lurking inside of a recent beta update to the Google app. We don't have a release date yet but there's a good chance Google's next Android Oreo update will be released alongside the new devices next month.
Like Apple, Google's adopted a fairly predictable pattern when it comes to Android releases in that the companies both like to launch new software alongside new hardware.
Last year, Google pushed its Android 7.1 Nougat out alongside the Pixel and Pixel XL. Both devices ran Android 7.1 Nougat out of the box.
If Google sticks to its guns, Android 8.1 could be one of the last official updates for the Nexus 5X and Nexus 6P.
The company says it can't guarantee Android version updates for the two Nexus devices beyond September 2017. This means the devices probably won't get upgraded to Android P when it arrives next year.
That said, Google is still planning to push monthly security patches to the Nexus 6P and Nexus 5X through September 2018. The next one should arrive in early October.
3 Reasons Not to Install Nexus 6P Android Oreo & 5 Reasons You Should
Install Android Oreo to Improve Performance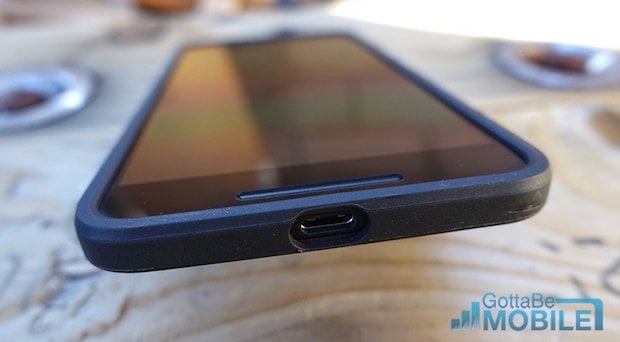 One of the best reasons to install the Nexus 6P Android 8.0 Oreo update right away is to improve your device's performance.
Android Oreo is loaded up with optimizations that could make your phone boot faster, run faster, and conserve more battery life.
With the Android Oreo update on board your device could boot up to two times faster than it did on Android Nougat. It could also help your phone's applications open faster and run smoother.
One of the crown jewels of Android Oreo is a feature called called Background Limits. Android 8.0 allows you to limit how often your apps check for your location, scan for Wi-Fi networks, and access data. This will help your Nexus 6P conserve battery life.
If you're disappointed with Nougat's performance on your Nexus 6P, you'll probably want to download Android Oreo now or soon after it arrives for your device.

As an Amazon Associate I earn from qualifying purchases.