August Nexus Android 5.1.1 Update Problems: What to Know
Google's rolling out a new Android 5.1.1 Lollipop build to Nexus users ahead of its upcoming Android M release. The update delivers fixes for Stagefright but it also appears to be causing problems for owners of the Nexus 5, Nexus 6 Nexus 9, and Nexus 7. With those issues in mind, we take a look at everything you need to know about these August Nexus Android 5.1.1 update problems.
In April, Google confirmed an Android 5.1.1 Lollipop update for Nexus smartphones and tablets. The Android 5.1.1 update was, and is, a bug fix update aimed at tackling Android 5.1 problems and other problems that carried over from earlier versions of the Lollipop operating system.
In late July, Google confirmed plans to roll out new Android 5.1.1 builds to select Nexus devices, security updates with patches for the Stagefright vulnerability. It's all part of the company's ambitious plan to release monthly security updates for its stable of Nexus devices.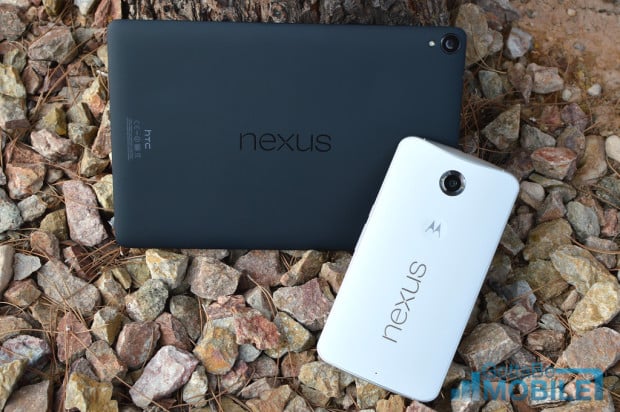 In August, these new Android 5.1.1 builds started rolling out. We've seen the updates land for the Nexus 9, Nexus 7, Nexus 6, Nexus 5, and others. The updates are currently rolling out Over-the-Air and while they're small, they are having a big impact on Google's devices. In more ways than one it seems.
In addition to patching up Stagefright, it appears that these August Nexus Android 5.1.1 updates are causing problems for some Nexus users. And with those in mind, we want to take a look at five things we think all Nexus users need to know as the OTAs continue and as we push deeper into the summer.
August Nexus Android 5.1.1 Update Problems
These new Android 5.1.1 builds are small security updates. But, as we said when they first started rolling out, even the smallest Android updates can cause problems. And it looks like these new Android 5.1.1 Lollipop builds are causing some problems for select Nexus users.
Nexus users are using Google's forums to complain about a number of new Android 5.1.1 issues, the most prominent of which seem to be installation errors that have devices like the Nexus 5 stuck in a persistent reboot.  Other Nexus users, including owners of the Nexus 9, are seeing the same thing.
Installation errors and problems aren't the only issues affecting Nexus users. Nexus 5 owners are complaining about broken applications, random reboots, and issues with Wi-Fi. Nexus 9 users are saying that the latest security update bricked their new tablet.
These are just the tip of the iceberg and we expect more problems to roll in as more and more people install the update in the days and weeks to come.
Not Everyone Is Having Problems
Over the next few days, weeks even, you might start hearing about problems with the August Nexus Android 5.1.1 update. And while there's reason to proceed with caution, those of you who haven't installed the security update yet should know that not everyone is dealing with problems.
We've been using the Nexus 5's new Android 5.1.1 update for three full days now and we haven't run into a single problem with the update. We were able to install it without any troubles (we were on stock), battery life checks out, connectivity is strong, the UI is fast, and we haven't run into any new persistent bugs.
While there are problems, it looks like they're isolated to just a few people. So what you'll want to do, if you haven't already, is really dig in and gather feedback regarding your specific Android 5.1.1 update before you install.
We also recommend doing some prep work before you install the update. Here are a few things to do before installing your new security update and here are a few tips that will help you once you decide to install it.
There Are Fixes
If you've already installed the new August Nexus Android 5.1.1 release and you're running into trouble, be sure to check out our list of fixes for common Android 5.1.1 problems. Our list includes fixes for installation errors and fixes for other issues like battery drain and poor connectivity.
Here Are Some Other Resources
Our list of fixes is a great starting point but you'll want to branch out. There are a lot of places to look for feedback and fixes but only a few that we truly recommend.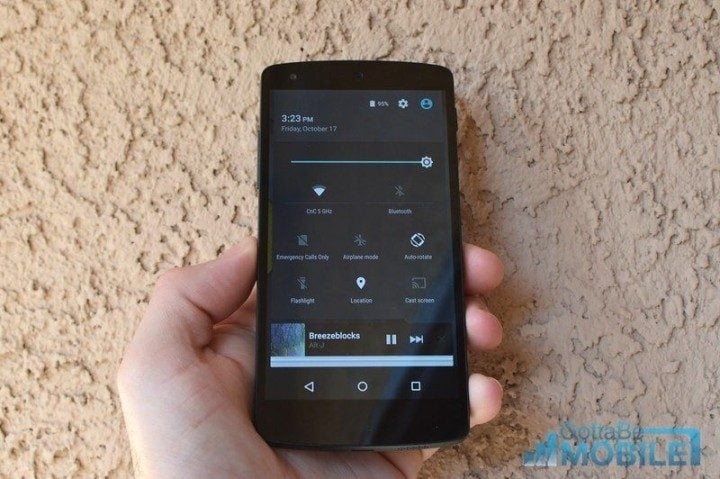 The first place to go, and maybe the best place to go, is the Nexus Help Forum. This is a great place to share and absorb feedback and it's also a great place to ask for help with problems. It's a very active community and it's the first place to turn if you can't find a fix for your issue. (Or if you're lazy and don't want to dig much.)
Two other places come to mind. If you don't like the Nexus Help Forum, try Android Central's Nexus forums or XDA-Developers for help.
What's Next
If you're unable to find a permanent fix for your Nexus Android 5.1.1 problem, know that help might be on the way in the near future.
Google hasn't confirmed a specific release date but the Android M release is still, as far as we know, confirmed for the third quarter. This means that the software should roll out sometime before the end of September.
Android M is coming with a number of performance boosts and it should also include some bug fixes for lingering Android 5.1.1 problems. It's not clear if Google will roll out another security/stability patch before that so you'll just have to be patient.
Keep in mind, Android M will probably bring problems of its own so it's worth it to keep those fixes, and resources, in mind as we push away from the August Android 5.1.1 release.
Nexus 7 Android M Update: 5 Important Details
Android M Release Date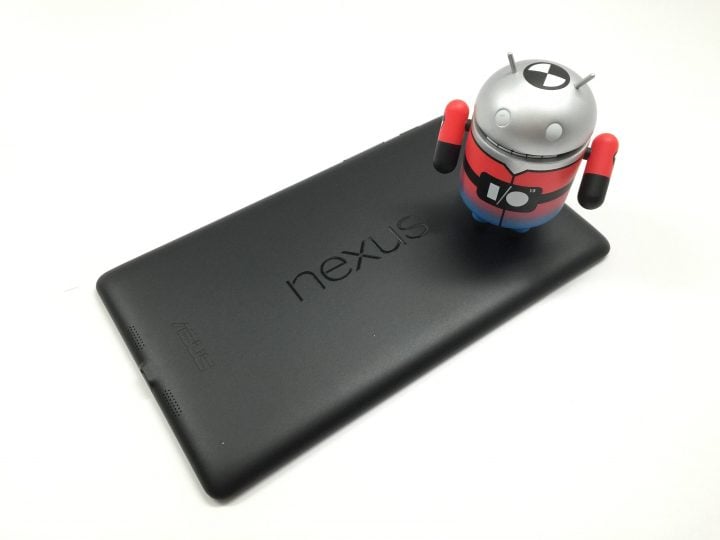 First things first. If the Nexus 7 Android M update, and yes it is an "if" at this point, it will likely be coming sometime in late Q3 or early Q4. Here's why.
Google's confirmed the Android M release for later in the third quarter. This likely means late August or September. Q3 spans from July to September. The company maintains that it will hit this deadline so there's no reason to believe that the release will be held up. It depends on testing but thus far, everything has gone according to plan.
Google typically staggers its Nexus Android releases. What we mean by that is, we usually don't see all the updates roll out at once. Sometimes, devices get software a few days, even a few weeks after the first batch of roll outs.
If the Nexus 7 gets Android M, there's a good chance that it will get the update in Q3. The Wi-Fi model. The cellular versions of the Nexus 7 are typically off the pace by a few weeks. That's why we're leaving the door open for a Q4 arrival for some devices.
We still have one more Android M Developer release to go before Google pushes the final version of Android M so we probably have at least a few more weeks until we know who's getting what and when.