Pixel December Android Pie Update: What to Know
The December Android Pie update is now available for Google Pixel devices and Oreo for Nexus users, and here's what owners need to know. We'll go over what to expect, what's new, what changed and more with this new software. Including links to manually download it today.
Each month these updates improve security, and occasionally fix a few bugs or problems. And while every device will benefit from this round of updates, the December Pixel 3 Android Pie update is massive.
Basically, many Pixel & Nexus owners will get an updated version of Android this week. Keep in mind that some older devices are no longer supported, or are only getting Android 8.1 Oreo while newer phones receive Android Pie updates and stability enhancements.
This is an important update that will affect your device and its performance. Most notably, those with the Pixel 3 XL. Like we see with updates at the beginning of each month, we're getting a few security enhancements, stability changes, and multiple critical security patches, plus a few bug fixes.
Supported Devices
Pixel and Pixel XL (Android 9)
Pixel 2 and Pixel 2 XL
Pixel 3 and Pixel 3 XL
Nexus 5X and Nexus 6P (Android Oreo)
Pixel C Tablet
Pixel December Android Pie Update Details
Right on time, Google confirmed the update on Monday, December 3rd, and immediately released the update to users and for developers. OTA updates arrived the same day. However, the Pixel 1 update and factory images didn't go out until later in the week.
Google shared more information on the Android security bulletin, as well as the Pixel/Nexus security page with details on every single change. However, we'll highlight the most important stuff below for owners. You can get factory images and install it manually too if you'd like.
Google's main effort is security here, and lately, they're patching a lot of bugs or problems. The Pixel 3 and Pixel 3 XL are still new so they're taking this opportunity to fix a slew of issues. From camera performance, memory problems, always-on display issues and more. That's on top of all the usual security patches and extra protection.
December Android Pie Update Bug Fixes
Google continues to take monthly updates very seriously, which is good to see. These are function updates, not just software tweaks. And while we found a bunch of minor security exploit patches, it's the huge bug-fixing list that owners need to pay attention too. Basically, you'll want this update ASAP.
While it's no secret that the Pixel 3 has more than a few problems, they're almost all getting addressed today. This is an impressively massive list of bug fixes. More than we've ever seen from Google in one monthly software upgrade. If you own a Pixel 2 or Pixel 3 (or XL versions) this is a great update.
The most notable changes are improvements are to the camera or shutter performance, audio improvements, USB-C device detection, and improved memory performance. The memory issue is the biggest complaint for the Pixel 3, so expect vastly better performance and multitasking after the December update.
As you can see, most of these changes are for the Pixel 2/2XL and the Pixel 3/3XL both.
Download the December Nexus & Pixel Updates
If you'd like to get this newest version of Android for your Nexus or Pixel device now, instead of waiting, you can download or flash it from the links below. That said, we're already seeing the update hit most devices, so we recommend waiting for the OTA instead of manually downloading the files.
When Will I Get the Update?
Google usually delivers these updates right away, or within 24-48 hours of the announcement. So while my smaller Pixel 3 and my old Pixel XL both got it the afternoon of December 3rd, some may end up waiting a few days. We recommend waiting, or you can get it from the links above.
I went to Settings > System > System Update > Check for Updates and got it immediately. This pulls the update from Google's servers to your phone. The entire process took less than 10 minutes. From downloading to installing and rebooting my Pixel 3 on Android Pie.
My original Pixel XL didn't get the update until December 7th.
Other Details & What's Next for Nexus/Pixel Owners?
In closing, this update is extremely good news for Nexus and Pixel owners, but mainly those with the new Pixel 2/3 or Pixel 3 XL. It finally fixed some major memory management issues, sound problems, and a variety of other complaints. Just like we knew it would.
Essentially, expect an update on your Nexus or Pixel device in the coming days if you didn't get it already. And remember, this only applies to Google's Nexus and Pixel devices. If you have a phone from Samsung, LG, or Motorola, this doesn't apply to you. They are still waiting for the original Android Pie update and probably won't see it until 2019, unless you join a beta program.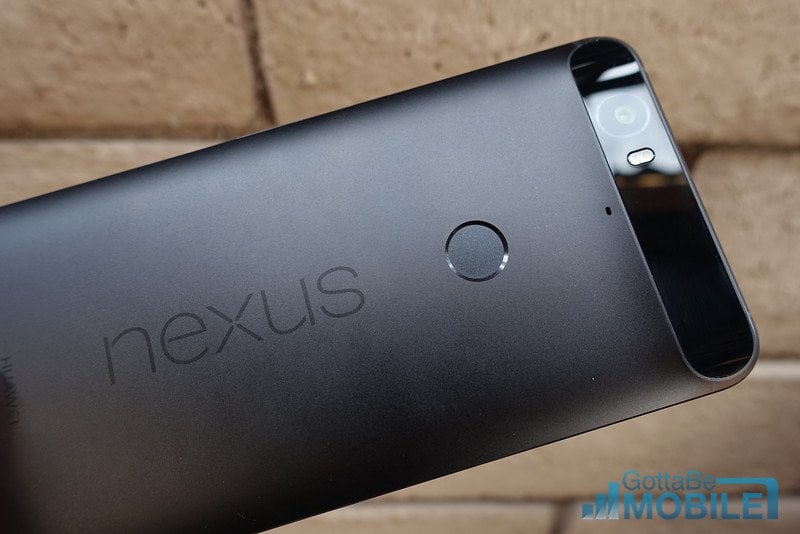 So what's next? Well, Google released Android 9 Pie in August, and we could see Android 9.0.1 or 9.1 at some point in early 2019. That said, the company could jump right to Android 9.1 Q in March with a new developer preview, but we'll have to wait and see. Either way, a few more updates will arrive in January, February, and March as Google starts work on the next milestone software release.