Nexus February Android Nougat Update: What to Know
As expected, Google released the Pixel and Nexus February Android 7.1.1 Nougat update this week. Delivering the latest software and security patches for all Nexus smartphones and tablets, as well as the Google Pixel. Here's what owners need to know as February Android Nougat updates arrive.
In 2016 Google made a big promise when it came to Android updates. By saying the company will release new software every month with the latest security patches, bug fixes and tweaks to keep Android safe. Many manufacturers are doing the same, like Samsung, and today is Google's February Android 7.1.1 Nougat release.
Read: Android Nougat vs Android 6.0 Walkthrough: What's New
Google recently confirmed and released the beta to Android 7.1.2 Nougat. That isn't what's arriving today. Instead, select owners of Nexus and Pixel devices will see an update to Android 7.1.1 Nougat during the first weeks of February. Below we detail what to expect, what changed, and when it will arrive.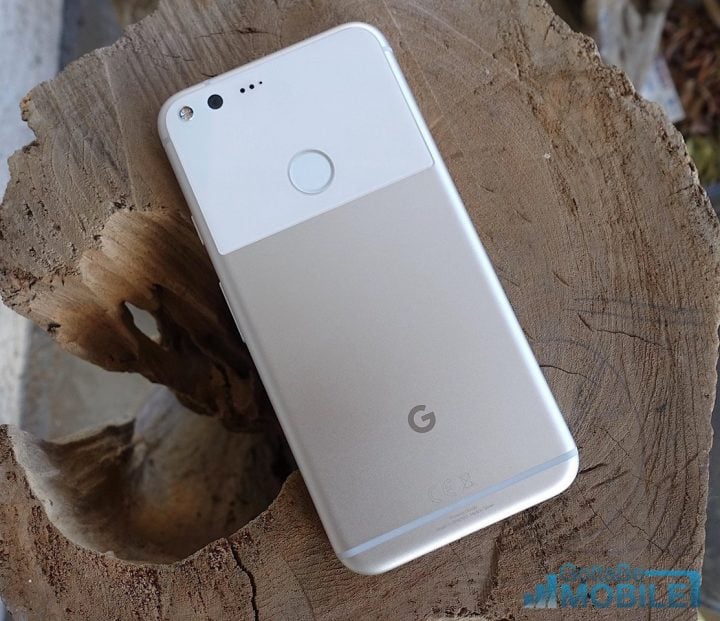 As of Monday February 6th another version of Android 7.1.1 Nougat is headed to most devices. Including the Google Pixel and Pixel XL, Nexus 5X, Nexus 6P, Nexus 6, Nexus 9, Nexus Player and Pixel C tablet. This will be an over the air software update which should arrive within the next week. Alternatively, users can manually install it if they'd like.
Each month a security update hits Nexus and Pixel devices with up to 20-30 changes or security patches. Typically nothing major changes, but you'll still want to know what to expect.
February Android 7.1.1 Nougat Update Changes
The update to Android 7.1.1 Nougat in February for all Nexus and Pixel devices is a big one. It's full of changes from February 1st, and security patches from the 5th. Providing users with the absolute newest and most secure version of Android.
Overall we spotted 35 changes to the February Nougat release. At least according to Google's security blog and change log. That said, eight of them were considered "critical" and needed to be addressed right away.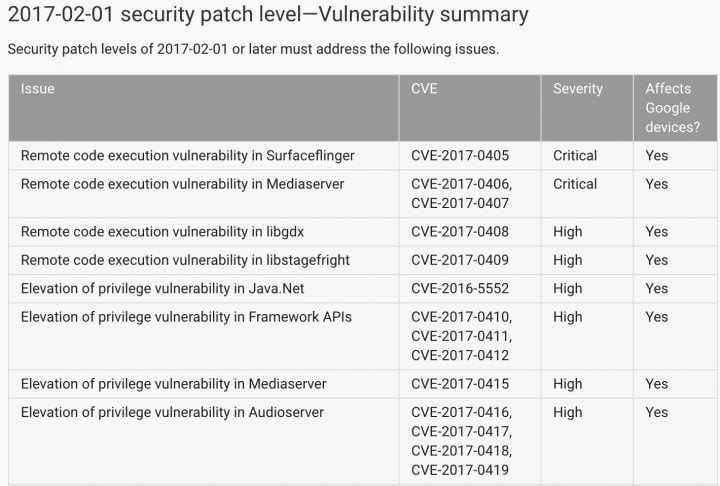 From what we're seeing and hearing the February Android 7.1.1 Nougat update doesn't actually have any other changes. There are no new features, bug fixes, or performance tweaks. This is simply a security update, like we can expect to see at the beginning of each month.
So, if you have a Nexus or Pixel device, we'd suggest accepting and completing this update to be as secure as possible.
When Will It Arrive?
As usual Google posted all the details along with several ways for owners to get the latest software. Over the air update notifications should start arriving soon, if not by the end of the day. Owners can also download and flash factory images, or push the OTA update manually with ADB.
Typically once they've been announced, it takes anywhere from 24-48 hours to start arriving on devices. If it doesn't arrive right away, don't worry, as it should surface in the coming days. At the latest the end of the week. Head into Settings > About Phone > and Check for updates manually as well. If you'd like.
Most should have the February release by the 10th. As a reminder, this is still Android 7.1.1 Nougat.
Android 7.1.2 Nougat Release
It's worth noting that anyone who signed up for and are running the new Android 7.1.2 Nougat beta, you will not receive the February security updates. That's because the 7.1.2 beta has the latest patches for this month included. Meaning there's nothing you need to do.
However, if you'd like, owners can choose to skip the February release and run the latest software. Here's how to install Android 7.1.2 Nougat right now. It's still in beta form, but has additional features and big fixes in addition to the latest security patches. It's the absolute newest update from Google. The company recently confirmed it should be available for all in the coming months.
Other Details
As of right now there isn't much that needs to be addressed. Google's Nexus and Pixel devices are running Android 7.1.1 Nougat, getting a February patch, and the company is already testing the next big release with the developer community.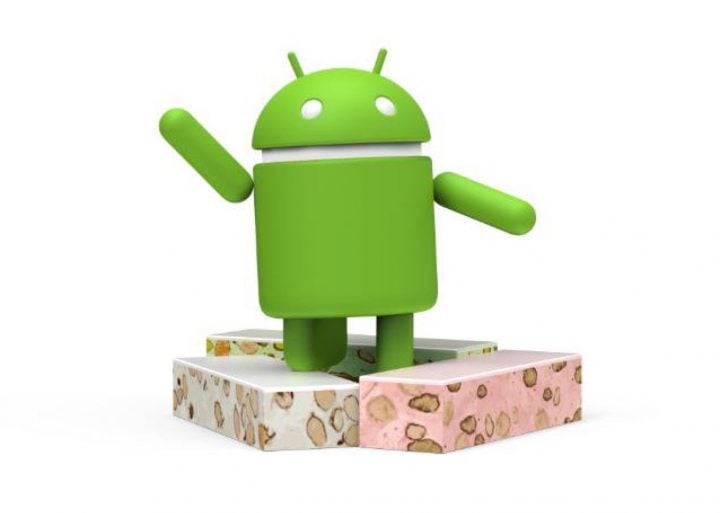 We'd simply advise all owners accept the February Android Nougat release, and stay tuned for more details on Android 7.1.2 Nougat. If users are still experiencing problems, check out this post for more help.
At the end of the day, expect an update on your Nexus or Pixel device in the coming days. You won't notice anything new, but the phone will be more secure and better prepared for the future.

As an Amazon Associate I earn from qualifying purchases.