NHL 17 Release Date: 7 Things Gamers Need to Know
NHL 17 Features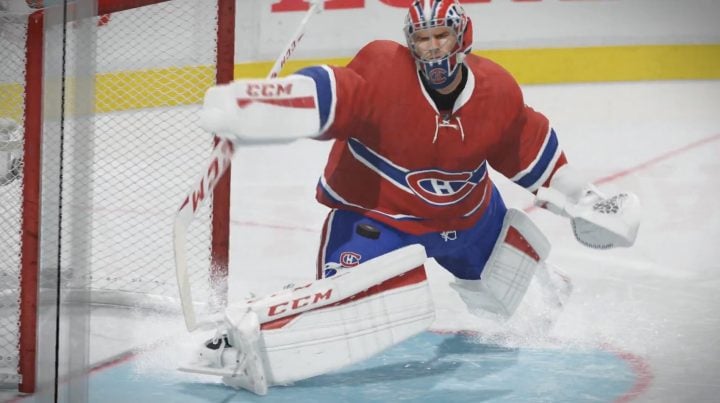 One of the big changes that we saw with NHL 16 was a re-imagining of the game to deliver a better experience after a lackluster NHL 15 release.
The development team stripped the game down to focus on the core gameplay and left some users missing modes that they loved.
The first look at NHL 17 features we do learn that there are new NHL 17 game modes, including fan favorites.
The trailer above walks through changes including clutch saves, battling for space in clutch seconds. There are focuses to improve gameplay with "deeper and more customizable experiences," in popular modes. You can shape your franchise, play international games, re-write history, play online and play local.
The official NHL 17 features list includes the GM mode with control of an entire franchise including unique team owners. You'll control personnel, ticket prices, marketing, arena upgrades and more as you lead your team.
The video above outlines what's new in the NHL 17 Hockey Ultimate Team mode that now relies on synergy.
NHL 17 Draft Champions mode arrives, bringing a favorite from Madden to the ice. This lets you perform a fantasy draft and then play though several games with this team. It's faster than Ultimate Team, but still offers the fun of fantasy and fielding your own team.
There is now a World Cup of Hockey mode that allows you to play in a International Tournament with official World Cup of Hockey teams, gear and players.
On top of new game modes, you goalie will deliver a better performance with better poisitional awareness, reactionary save intelligence and Net Battles. The new reactionary save intelligence delivers more true-to-life saves. The Net Battles include tiw ups, stick play and player vs player battles for the puck. When you do score, there are new celebration options. New physics and improved control allow for better puck control, passing and hits.
There is also a new training mode that will help you become a better player with in game cues and tips to help you understand how to perform actions and when to use them.

This article may contain affiliate links. Click here for more details.