November Madden 16 Update: What's New
The new Madden 16 update for Xbox and PlayStation delivers more than just a long list of bug fixes for lingering Madden 16 problems. It also brings Draft Champions Ranked, a new twist on the popular Draft Champions game mode.
EA's latest Madden 16 patch, Patch 16.1, comes with a laundry list of bug fixes, enhancements and a brand new game mode. Madden 16 is now a few months only but EA's engineers continue to tweak and fix some of the more glaring problems.
If you haven't installed the update already, the next time you fire up Madden 16 you will be greeted with an extensive patch that could take some time to download and install. Mileage will vary based on internet connection.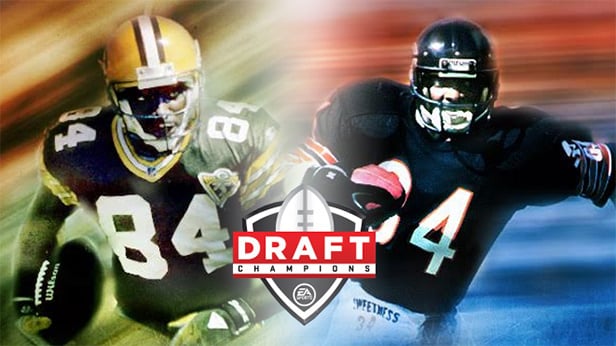 The Madden 16 16.1 update's change log is extensive and the first set of changes come to the well-known Madden Ultimate Team mode. The new update fixes a problem that forced users to use Enhanced Playcalling in Solo Challenges and it also addresses an issue with the Camera Toggle. Other changes to Madden Ultimate Team include:
The Item Binder filters will retain after searching the Auction House from the Item Binder.
Users can now quick sell, auction, or trade items that are in their lineup; this will remove that item from the user's lineup.
It comes with two fixes aimed at stabilizing the game. EA notes that it come with a number of general stability fixes and that it also contains a fix for a "softlock that could occur when viewing manual instant replay after a questionable call."
The real focus of EA's attention is Connected Franchise Mode and gameplay. The Madden 16 16.1 patch includes 29 fixes for Madden gameplay problems including one for kickoff exploits, several for field goal kicking, and an "exploit where the safety in deep zone would misplay the ball when a receiver streaked down the seam."
This new Madden update also comes with 14 fixes for Connected Franchise Mode including a fix for "an issue where interception season goals were not be being tracked correctly in some instances."
Madden 16's patch also comes with a brand new Draft Champions Ranked mode. It's a competitive version of the Draft Champions mode that's a favorite amongst gamers. In this mode, players will attempt to climb the ranks by winning events.
As you win more games, you will gain access to better prizes which include:
6 Wins: 1 Legends Pack, 15-Quicksell pack, 7 DC Badges
5 Wins: 1 All-Pro Pack, 10-Quicksell pack, 5 DC Badges
4 Wins: 1 Pro Pack, 7-Quicksell pack, 4 DC Badges
3 Wins: 1 Pro Pack, 5-Quicksell pack, 3 DC Badges
2 Wins: 1 Pro Pack, 1 Rookie Pack, 2 DC Badges
1 Wins: 1 Pro Pack, 1 Rookie Pack, DC Badge
0 Wins: 1 Pro Pack, 1 Rookie Pack
In addition to this new Madden 16 patch, EA's released its weekly roster update for Xbox and PlayStation owners.
The Madden 16 Week 10 roster update sees Peyton Manning drop two points to an 86 while Bears Tight End Zach Miller has bumped up two spots to 75 after his big week.
EA's also changed the ratings of Aaron Rodgers, Adrian Peterson, Cam Newton, Alfred Morris, Eddie Lacy, Max Unger, and Marshawn Lynch.
Madden 16 vs Madden 15: 10 Key Differences
Madden 16 Catch Upgrades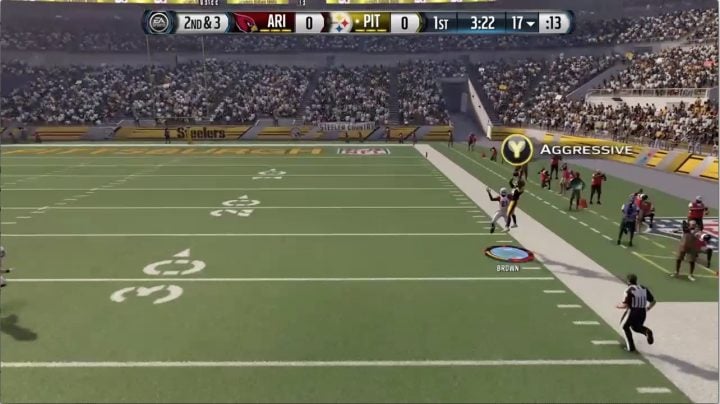 In Madden 15 catching the ball is a one choice option that either happens or doesn't -- and if you are lucky when you catch it you can still pick up some yards. The receiver doesn't play very differently from one situation to another.
In Madden 16 you can choose to catch the ball with an Aggressive Catch, a Run After Catch or a Possession Catch. This allows you to pick the right catch for the situation.
If it's a long bomb where you need to go high, you can control the receiver and go up to grab that ball for a spectacular to watch catch. Unfortunately if you are near the sideline you might end up out-of-bounds and the odds are good you won't pick up any more yards if you use this in the middle of the field.
The RAC option positions the receiver to add to the yards by catching with a focus on picking up more yards. This is perfect when throwing to a receiver that needs to pick up three or more yards after the catch to get the first down.
Other times you just need to make a catch so that you can get the first down or keep the clock running. The Possession catch option delivers a catch that you are more likely to hold on to, but you might not get any added yards and if there is a lot of pressure you may miss out.
You can control all of these after the throw and it actually works really well.

As an Amazon Associate I earn from qualifying purchases.