OnePlus 6T Release Date, Specs, News & Rumors
The OnePlus 6T release date is only a few days away on October 29th, and it's shaping up as the best phone of 2018. Or one of them at least. In this post, we'll go over everything you need to know and all the latest OnePlus 6T news, leaks, rumors and pricing details.
Earlier this year the company released its OnePlus 6. A premium high-end phone comparable to the Galaxy S9 or Note 9 but for only $529. Yes, that's half the price of the competition. The company isn't done, and something even better is coming next.
Read: 9 Best Galaxy Note 9 Alternatives
Leaks confirm a bigger edge-to-edge display with a much smaller notch, powerful cameras, an in-display fingerprint scanner and other subtle improvements. We don't know everything yet, but the box recently leaked and unveiled some big surprises and an early release date. Here's the latest news.
OnePlus 6T Release Date: October 29th launch event, November release
What is the OnePlus 6T?: A high-end phone with a beautiful screen and an affordable price tag
What to expect?: An upgraded design with a tiny notch, bigger battery, and in-display fingerprint sensor
How Much Will it Cost?: Around $549-$599
Now that you know a few of the basics and we've answered some important questions, read on for the latest news and rumors.
Latest OnePlus 6T News (October 22nd, 2018)
Before we get started, this section will always show the latest news and rumors to give you the highlights and recent info.
Recently all the information we're receiving about the OnePlus 6T is coming from the company themselves, who keeps sharing details with CNET. As an example, the OnePlus CEO and co-founder revealed some key details about the phone that some buyers might not like. Those include the lack of a 3.5mm headphone jack, no wireless charging, and no water-resistant rating like the competition. That sounds bad, but those are niche features they ditched to keep the price down while delivering a high-end experience in every other aspect of the phone.
And now, the company confirmed they've changed the launch event from October 30th to October 29th. After announcing the launch event, Apple shared plans to release new products on the same day. In an effort to stay in the spotlight and not let Apple overshadow a great launch, the OnePlus 6T release event is now the 29th, not the 30th. Read more right here.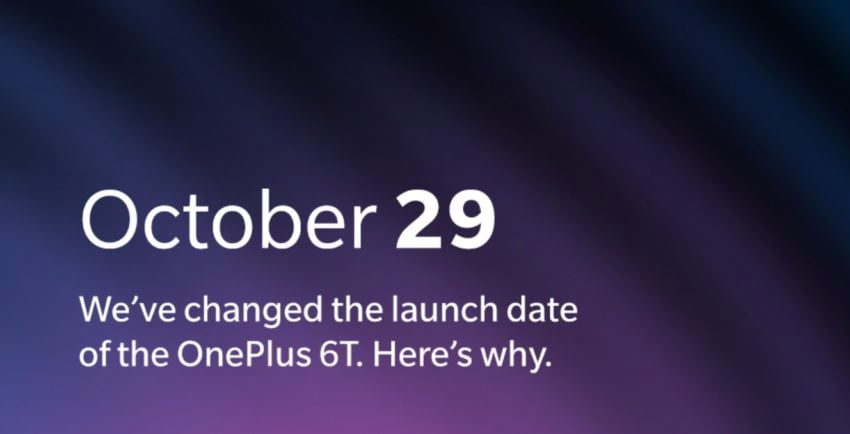 Additionally, earlier this month a site received photos of the retail box which details the specs, a smaller waterdrop notch, and a fingerprint sensor inside the screen. That's now two different sources talking about the fingerprint scanner. It's safe to say this IS happening.
Then, CNET recently unleashed a ton of information. They echo similar comments we've heard for weeks on end, talk about the late October release date, and mention T-Mobile will offer the phone in the US.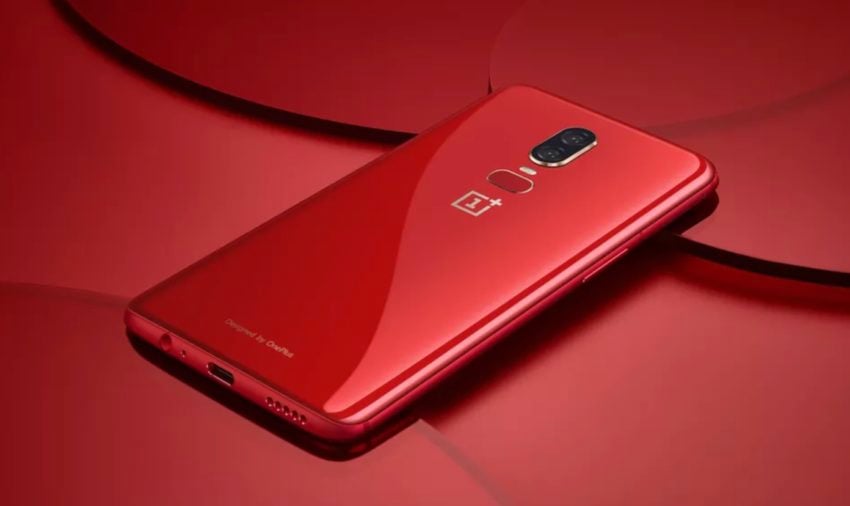 Yes, the OnePlus 6T will reportedly be available from T-Mobile in the United States, then unlocked online for every other carrier like previous phones. This is big news if true, and a good sign for US buyers. Additionally, and in even bigger news, this weekend rumors emerged suggesting the OnePlus 6T will work on Verizon. If true, it's the first phone from the company with support from big red. Verizon isn't offering the phone in-store, but it'll work on their network.
OnePlus 6T launch event moved to October 29th
The phone will be available from T-Mobile
New rumors claim it'll be the first OP phone that works on Verizon
OnePlus 6T Release Date
First things first, when will you be able to buy the OnePlus 6T? Well, we're not really sure, but we have a pretty good idea. The company releases two phones each year, with the second model coming near the end of the year to battle Samsung, Apple, and Google. They usually wait until everyone else releases phones, then they swoop in at a lower price to steal sales and customers weighing their options.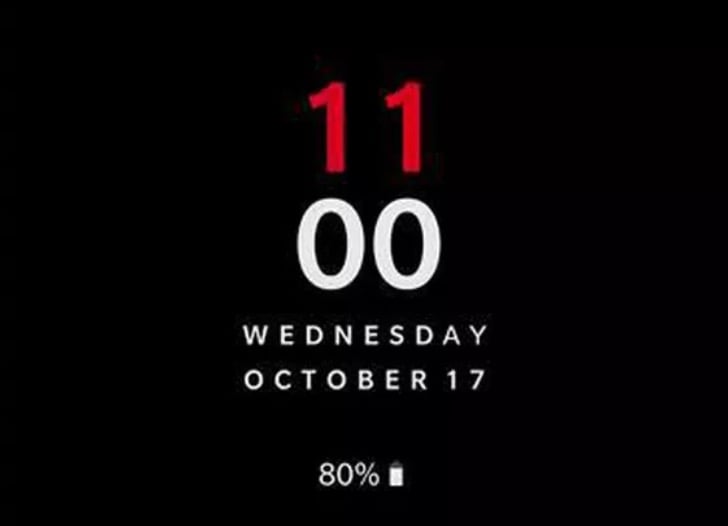 The OnePlus 5T arrived in November of 2017, and the 3T before it came out in November too. Actually, both phones arrived between November 15-21st.
With that in mind, the OnePlus 6T will be announced on October 29th and hit shelves around the world come November 19th. That's my guess.
Read: OnePlus 6T vs OP6: What to Know
However, a lot of other rumors thought it was coming earlier, and we could still see a fast release. There's a small chance that October 29th is the launch event AND release date, the same day. Or, they'll offer it to everyone one week later on November 6-7th.
OnePlus 6T Design & Display
This year the OnePlus 6 has a huge 6.3-inch screen comparable to the Galaxy Note 9, only with a notch similar to the iPhone X. And while we don't think they'll ditch the notch until 2019, they will make it smaller. So far we're hearing the new 6T will have a similar overall design and camera setup, but look like what's shown in the video below. OnLeaks has a history of leaking phones early with blueprint materials and CAD files from case makers. Here's our first video unveiling of the OnePlus 6T.
This is a great representation of what we could see later this year. OnePlus is part of a bigger company who also makes phones under the brand name Oppo and Vivo, two of which have phones with a design like we're seeing above.
Each year Oppo releases a phone outside of the United States, and a very similar device becomes the next OnePlus phone. So, we're assuming the OnePlus 6T will look similar to the new Oppo R17, or a few other devices.
Basically, the OnePlus 6T could come with a truly edge-to-edge bezel-less display. If not, it might look similar to the recently announced Oppo R17. Give us a premium metal and glass phone with a notch that's as small as possible. Then, hide the speaker in the metal frame for almost a true edge-to-edge display.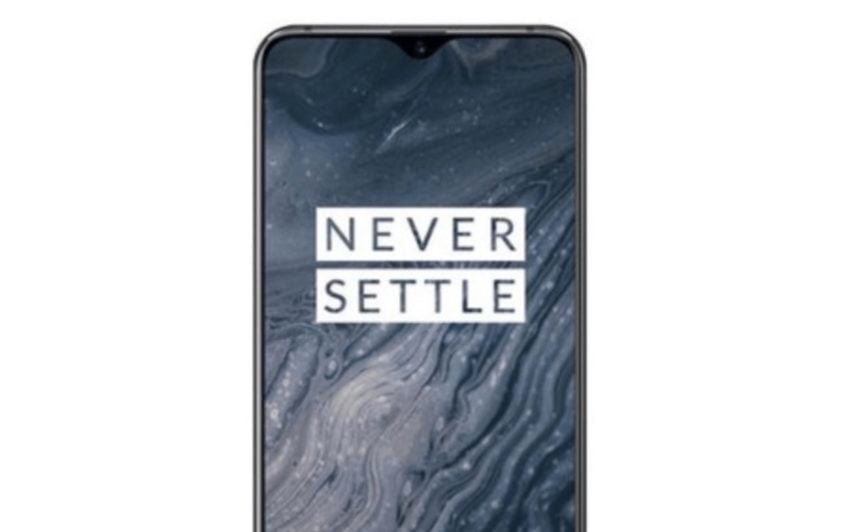 We're still expecting two (or maybe 3) cameras on the back, an all-new fingerprint sensor under the screen, wireless charging, and everything else buyers already know and love about OnePlus phones. The company won't make any major changes to the design. They're saving any other groundbreaking new designs for the OnePlus 7 in 2019.
OnePlus 6T Specs & Features
A bigger 6.4-inch display and small notch aren't the only exciting aspects of this phone. And while we're not sure exactly what's coming yet, things can only change so much in six months. So, this is what you can expect based on rumors, leaks, and the current technology available.
OnePlus 6T Specs (Rumored)
6.41-inch 2560 x 1440 Quad-HD AMOLED Display (or 1080p) Gorilla Glass 6
Snapdragon 845 Processor with 6-8GB of RAM (Same as OnePlus 6, Note 9)
64/128/256GB of storage, no microSD slot
12MP and secondary 20MP rear cameras with an f/1.7 aperture.
16MP front-facing selfie camera (or 20MP)
Android 9 Pie
Fast Face Unlock, In-display fingerprint scanner, splash-resistant (no IP)
3,740 mAh Battery with Fast Warp Charging
BT 5.0, NFC, 4G LTE, alert slider, no 3.5mm headphone jack
more
As expected, this is an excellent phone. From the bigger screen, the latest processor, new features and more RAM. The OnePlus 5T had smaller bezels than the 5 and a better camera, and we're expecting a similar type of improvement with the 6T. Personally, I think we'll get a 6.4-inch screen, 128GB of storage, and a bigger battery than previous years.
One leak states a 6.4-inch screen, variable aperture cameras, 24MP front camera, in-display fingerprint scanner, waterdrop notch, and two batteries inside that combine for 3,700 mAh of juice. We'll have to wait for more information before we say anything further.
For those keeping track, this phone should match the Galaxy Note 9 in almost every category for 50% of the price.
OnePlus 6T Price & Other Details
Next, we want to talk about the price and a few other things. When Samsung charges $800-$999 for a phone and Apple wants over $1,000 but then the OnePlus 6 arrived for $529 — people noticed. We're expecting something similar with the 6T.
OnePlus phones are always affordable, but this year we might see a small price increase. In fact, the CEO hinted at exactly that in a recent interview. Why? Because they added an in-display fingerprint scanner which costs money, made the screen notch smaller and added a fat battery.
I'd rather have a bigger battery over wireless charging, and I think 9/10 buyers would agree. The features that are missing make sense and those choices were made to keep the phone affordable while retaining cutting-edge features. As a result, we believe the OnePlus 6T will cost around $579-$599.
Read: OnePlus 6T vs Galaxy S9+: Which One to Buy?
In fact, multiple reports from around the web claim the OnePlus 6T will only cost $550 when it arrives this fall. Making it comparable to the Galaxy Note 9 for almost $500 less.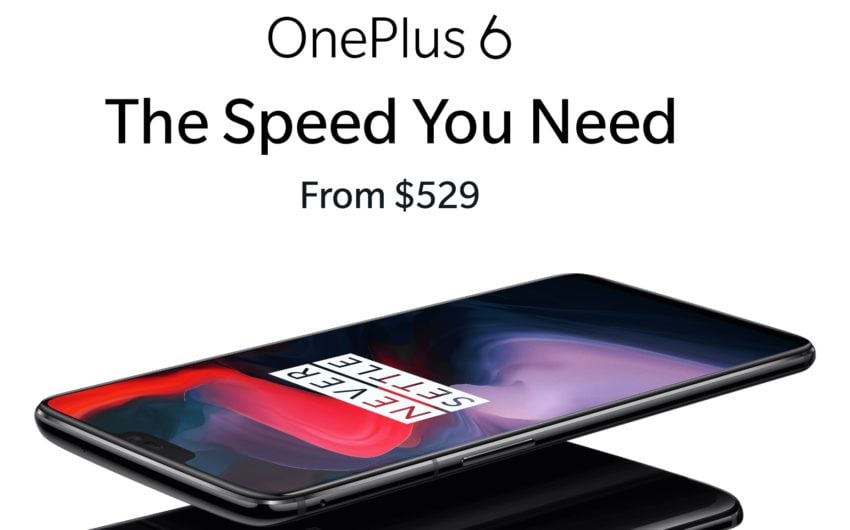 We're expecting the same thing here in 2018, although don't be surprised if the price increases like it did the last two years. The OnePlus 5 was only $479, while the newer OnePlus 5T hit shelves for just $499. Just remember, that $550 is for the base 64 or 128GB model. OnePlus will also offer 128, 256 and maybe even a 512GB model for $579, $599, or $649.
In closing, just know that the new OnePlus 6T will arrive at the end of the month or sometime in November and give the Galaxy Note 9, Pixel 3 XL, and iPhone Xs Max a run for their money. We'll update this post the moment we know more about this new phone.