10 Best Galaxy Note 9 Alternatives
Samsung's big Galaxy Note 9 has a lot to offer and plenty to love, but it's crazy expensive even with recent holiday deals. Samsung added a bigger 6.4-inch display, powerful new camera controls, neat S-Pen enhancements and all-day battery life. However, those improvements come with a $999 price tag that's too high for some.
In this buying guide we've gathered a list of the best Galaxy Note 9 alternatives worth buying. Phones with a similar or better experience, big screens, capable cameras and great battery life. Whether you can't handle the high price tag or just want something a little different we have you covered.
Best Galaxy Note 9 Alternatives
OnePlus 6
Galaxy S9+
Google Pixel 2 XL
iPhone Xs Max
LG V40
Huawei Mate 20 Pro (or 10)
Sony Xperia XZ2
Galaxy Note 8
Google Pixel 3 XL
OnePlus 6T
These alternatives are all available now, and more are coming in early 2019. And while we think the OnePlus 6T is the best Galaxy Note 9 alternative, here's all the phones worth considering.
OnePlus 6
If you're on a budget the best alternative to the Galaxy Note 9 is the OnePlus 6 or the newer OnePlus 6T. You get a phone with almost the same high-end specs on the inside, a big 6.3-inch screen, yet it only costs $529.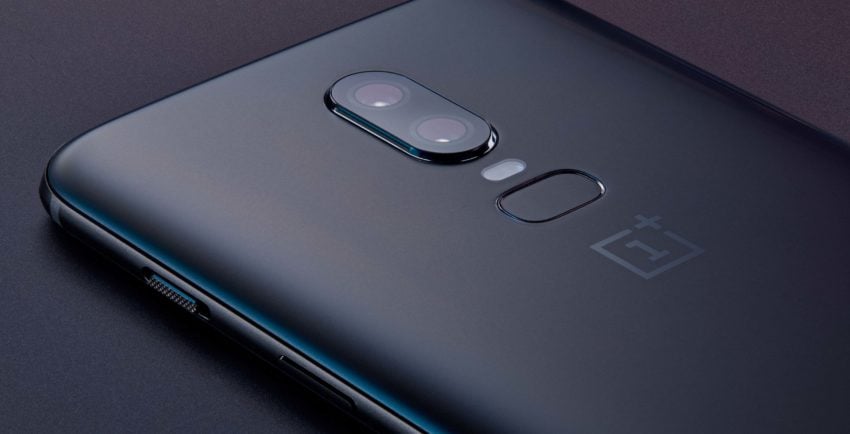 Basically, you can buy two OnePlus 6's for nearly the same price as the Galaxy Note 9. And with this phone, you get the same 8-core Snapdragon 845 processor with 6GB of RAM, 64GB of storage, dual rear cameras and a 3,300 mAh battery. It already runs Android 9 Pie, too, well ahead of any Samsung phone.
And while the camera, battery life, and screen are likely a little better on the Galaxy Note 9, it's not by much. You need to decide if that's worth spending $400 more for the Galaxy Note 9. Then, OnePlus offers a 128GB model with 8GB of RAM for only $579 if you need a little more storage.
Samsung Galaxy S9+
Personally, the best Android smartphone on the market for almost everyone right now is the Samsung Galaxy S9+. It's almost identical to the Galaxy Note 9, only it's slightly smaller and easier to hold but far more affordable. Which means it's an excellent alternative, or the best alternative.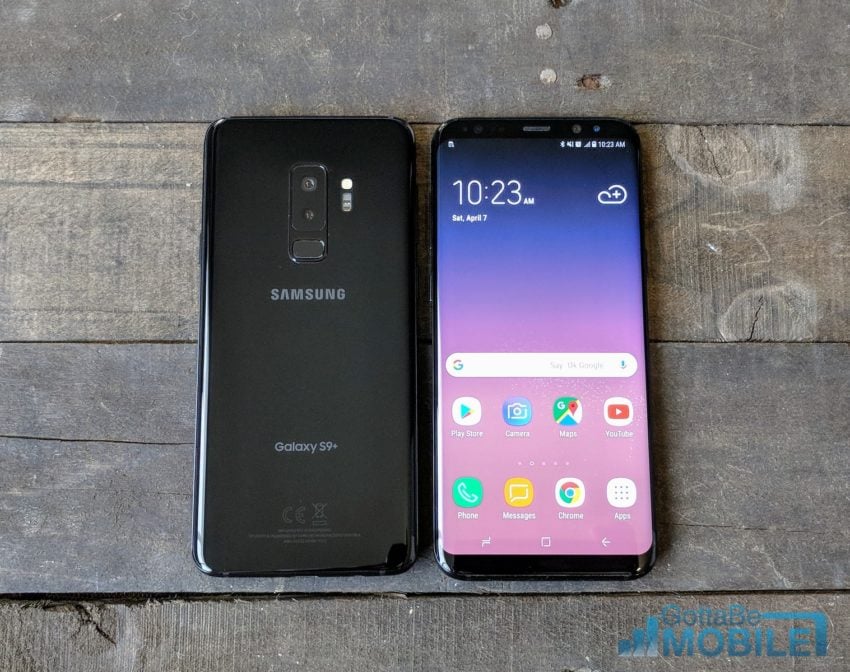 The Galaxy S9+ already offers a stunningly big 6.2-inch Quad-HD curved display, the same Snapdragon 845 processor with 6GB of RAM, and 64GB of storage. You'll enjoy the exact same dual camera setup as the Galaxy Note 9, decent battery life with a 3,500 mAh battery, and everything else people love about Samsung phones.
You won't get the S-Pen stylus but that might not matter to you. If you don't need the stylus, you can get the Galaxy S9+ for under $800 from Samsung, or cheaper.
Google Pixel 2 XL
Even though Google's Pixel 2 XL is nearly a year old, and runs a slightly older 8-core processor, it's still nearly just as great as the Galaxy Note 9. Despite the improvements Samsung made to the camera, the Pixel 2 XL still has the best shooter in any smartphone. Well, if you ask me.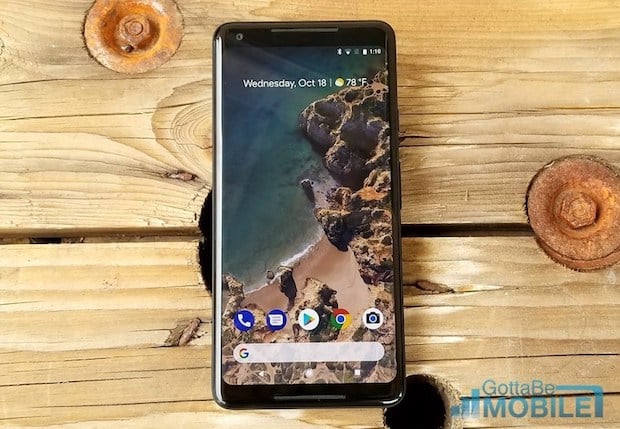 With the Pixel 2 XL you get a big 6-inch display, dual front-facing speakers, the latest Android 9 Pie software and pretty excellent battery life. It's as well-rounded as it gets. The only potential downside is the big bezels. If so, consider the Pixel 3 XL later on our list.
Buy the Pixel 2 XL for $849 (on sale for $749)
iPhone Xs Max
A lot of Galaxy Note users came over from the iPhone to enjoy a larger display. For years, Apple stuck to small screens. That said, in September of 2018 Apple unveiled the all-new iPhone Xs Max. A massive phone with a 6.5-inch display. Yes, that's bigger than the Galaxy Note 9, which comes in at 6.4-inches.
Apple's sleek new iPhone 10s Max does have a notch in the screen, but it's a gorgeous Samsung OLED display. You'll also get a premium design, a similar dual camera setup on the back, FaceID, and pretty great battery life. Not a lot of Android users switch back and forth between iPhone or Android, and if you never have now is a pretty good time.
This is a big iPhone. Bigger than anything they've ever released. It's an Apple phablet running iOS 12.
Get the iPhone Xs Max for $1,099
LG V40 ThinQ
While Samsung, Apple, and Google steal the limelight, LG is still over here making pretty nice phones. Earlier this year the company debuted the LG V40, and it's a great alternative to the expensive Note 9. Plus, it has five cameras.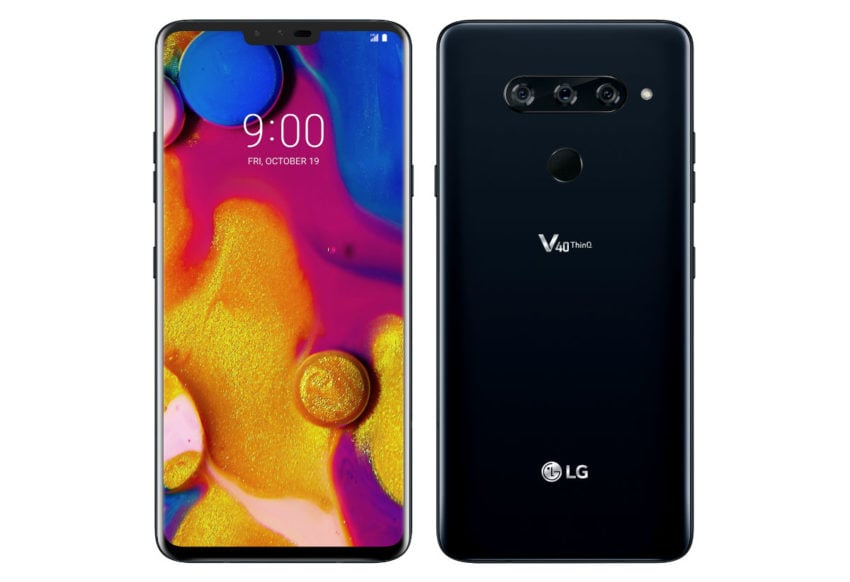 You'll get a phone that has all the makings of a high-end device. We're talking about a big 6.4-inch Quad-HD display (with an iPhone X-style notch), powerful specs, and five super powerful cameras. All wrapped in a nice all metal and glass design.
And yes, this phone has the exact same Snapdragon 845 processor, 6GB of RAM, and the three cameras on the back take great photos, wide-angle shots, or telephoto zoom photos. Then, you have two cameras on the front for regular or wide-angle group selfies. Not to mention expandable storage, fast performance, customizable software, and a built-in Quad-DAC and one of the loudest speakers in any phone.
Buy the LG V40 for $749 from Carriers or Best Buy
Huawei Mate 10 Pro
While Huawei isn't super popular in the United States, they're the #2 smartphone manufacturer in the world behind Samsung, and ahead of Apple. The company makes great phones, and the new Huawei Mate 20 Pro is a beast. This phone matches the Note 9 everywhere. Whether that's battery life, storage, or the AI camera, Huawei has it too.
The Mate 20 Pro boasts a 6.3-inch Quad-HD display, powerful specs, 128GB of storage, triple cameras, AI camera controls, and an even bigger 4,200 mAh battery. You'll also get the latest Android 9 Pie and a built-in fingerprint scanner under the screen inside the glass.
Honestly, the Mate 20 Pro is perhaps the best phone in the world right now. You're getting an edge-to-edge screen, built-in fingerprint scanner, a 40 megapixel camera on the back, plus two more cameras to take great photos, tons of storage, and a fat battery. This phone has it all. It's expensive though, so consider the Mate 10 Pro if you're on a budget.
Sony Xperia XZ2
For years Sony has released phones with an old and outdated design. That all changed in 2018 with the new Xperia XZ2. This phone arrived around the same time as the Galaxy S9, but it's still a good alternative worth considering.
While the screen is only 5.7-inches, it's bezel-free so it looks like a phone from 2018. Then, you get the same 845 processor, 6GB of RAM, and a great camera experience. Sony added a power 19MP camera to the back too, one that's capable of 960 FPS slow-motion video recording at 1080p HD. Samsung's Note 9 does 960 FPS, but at 720p. You'll also get a big 3,180 mAh battery powering a far smaller display, so that should be plenty. It's a thought, right?
Buy the Xperia XZ2 for $699 at Best Buy
Samsung Galaxy Note 8
If the $1,000 price tag of the Galaxy Note 9 is too much for you, consider the Galaxy Note 8 instead. You're not missing much, yet you'll save a few hundred dollars in the process.
Basically, the Galaxy Note 8 is still an excellent phone. You get dual cameras, a similar experience, a smaller 3,300 mAh battery but you get to keep the S-Pen stylus. If you love Samsung (and the Note series) but can't stomach the price, this is for you.
No the processor isn't as fast and the camera isn't as smart, but really, these are very small differences in the grand scheme of things.
Buy the Galaxy Note 8 for $699 from Samsung
Google Pixel 3 XL
In closing, we want to recommend two more phones that deliver a premium experience for less money. Google's Pixel 3 XL is finally available, and while it only has one rear camera and a smaller screen, it's an excellent phone.
This year Google's Pixel 3 XL packs a bigger 6.3-inch AMOLED display with tiny bezels yet keep the dual-front facing speakers. Plus, the phone matches the Galaxy Note 9 in the specs department, come with 64-128GB of storage, and delivers the best smartphone camera on the market. Not to mention Google's tweaks, Android 9 Pie and wireless charging. If there's one potential downside it's the iPhone X-style notch in the screen that Google was silly enough to copy. Here's how the two phones compare by the numbers.
Buy the Pixel 3 XL for $899 from Google or Verizon
OnePlus 6T
And finally, we have the powerful new OnePlus 6T. Every year this company releases a second phone in the last half of the year that's slightly better than the original, competes with Samsung and Apple, and does so without asking a ton of money. The OnePlus 6T is the best Note 9 alternative, and it's under $600.
This phone offers a similar 6.4-inch display with nearly zero bezels, the same specs under the hood, powerful dual cameras, the latest Android 9 Pie software, and an affordable price. With the OnePlus 6T you get a fingerprint scanner inside the screen, 8GB of RAM, 128GB of storage, and everything else you'd enjoy with the Note 9. The only thing missing is the stylus. Here's everything you need to know about the OnePlus 6T. Plus, it works with T-Mobile and Verizon this year. Sorry, Samsung.
Buy the OnePlus 6T for $579 from OnePlus or T-Mobile
In closing, if you're still interested in the Galaxy Note 9 (and you should be) here's where to buy one. You can even save $450 with a trade-in through Samsung's online store. Otherwise, grab any of the phones above and enjoy all it has to offer.

As an Amazon Associate I earn from qualifying purchases.