OnePlus 6T vs OnePlus 6: What You Need to Know
When it comes to choosing your next smartphone there are plenty of choices in 2018. And with the new OnePlus 6T your decision will be even more difficult. Whether you already have the OnePlus 6 or are debating the newer model, here's how the two compare.
There are some great phones available right now, but they're all really expensive.  That's why the OnePlus 6T is such an exciting alternative.
Read: Pixel 3 XL vs OnePlus 6T: What to Expect
Coming with a big 6.4-inch display, in-display fingerprint sensor and the latest Android 9 Pie all for $549 it's a bigger deal than the original OP6. Instantly making this a great option for potential buyers, especially now that its available from T-Mobile and works on Verizon. If you're debating the two, you've come to the right place.
The original OnePlus 6 is comparable to a Galaxy S9+ for hundreds of dollars less. That said, the newer model took that same great formula and made some notable changes. Just because it's a few months newer though, doesn't mean it's the best phone for you.
And just because it has a neat new in-display fingerprint scanner doesn't mean it's better and faster (or easier) to unlock than the fingerprint sensor on other models. It's exciting, but not necessarily better.
With a similar design, the exact same cameras, both on Android 9 Pie and the price slightly different you'll simply need to choose what's best for you. It's still a fairly easy choice, the OnePlus 6T, but there are a few things to consider before you jump in.
OnePlus 6 vs 6T: Display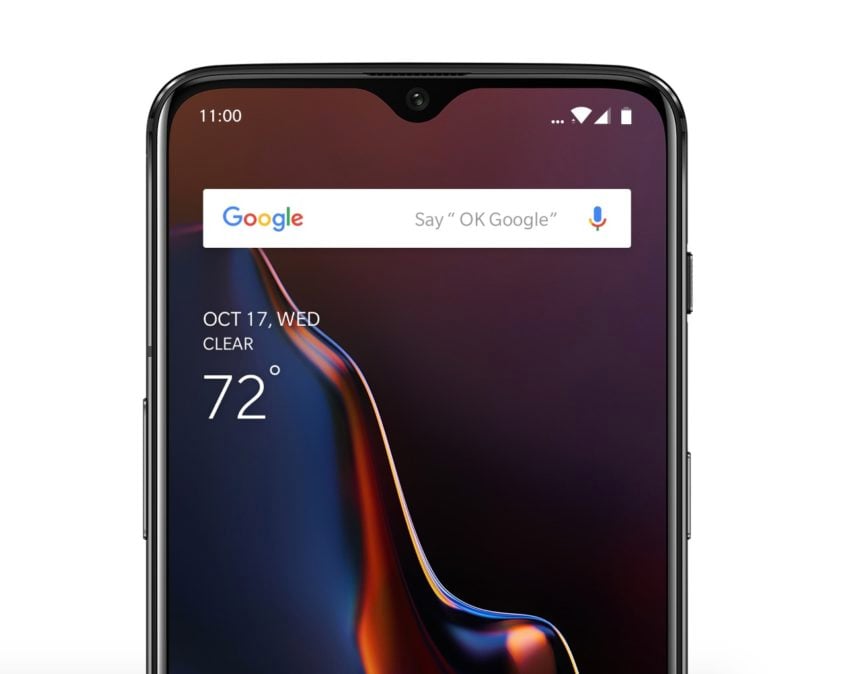 First things first, we need to talk about the screen on these phones.
The OnePlus 6 has a big 6.28-inch HD AMOLED display with a small notch. Slightly smaller than the iPhone X notch. It looks good, has vibrant colors, and was the biggest screen they've ever released.
However, the new OnePlus 6T has an even bigger 6.41-inch display (same size as the Note 9) with almost no notch at all. We're calling it a water-drop notch. It's as small as possible and only houses the front camera. If you hate the notch, the 6T is the right choice for you.
That bigger screen means the phone is slightly larger too. Bigger isn't always better, especially if you have small hands.
In the end, though, the bezel on the bottom is smaller, the notch is tiny, and that gives them room to increase the screen size without making it too much bigger than the OnePlus 6. They're almost the same size, but the 6 is a little smaller and easier to hold.

This article may contain affiliate links. Click here for more details.