OnePlus 6 vs LG G7: What You Need to Know
The new LG G7 ThinQ has a lot to offer in a sleek package and will have plenty of competition from Samsung, Apple, and even OnePlus. And while the LG G7 is coming soon, a similar device will arrive around the same time. That's the OnePlus 6 with its own big edge-to-edge display. Here's how the two compare and everything you need to know before you buy one.
If you're hunting for your next smartphone LG's G7 should be near the top of your list. Mainly because it has a few things most phones don't. Including a dedicated Google Assistant button, a wide-angle camera lens, and a built-in Quad DAC for improved audio.
Read: OnePlus 6 Release Date, Specs, Features & More
However, the new OnePlus 6 looks pretty great too, and will likely match the G7 at a lower price point. And while there are several excellent Android phones available now or coming soon, the LG G7 and OnePlus 6 both arrive on or before June 1st. Making them two of the best options available here in 2018, and moving forward.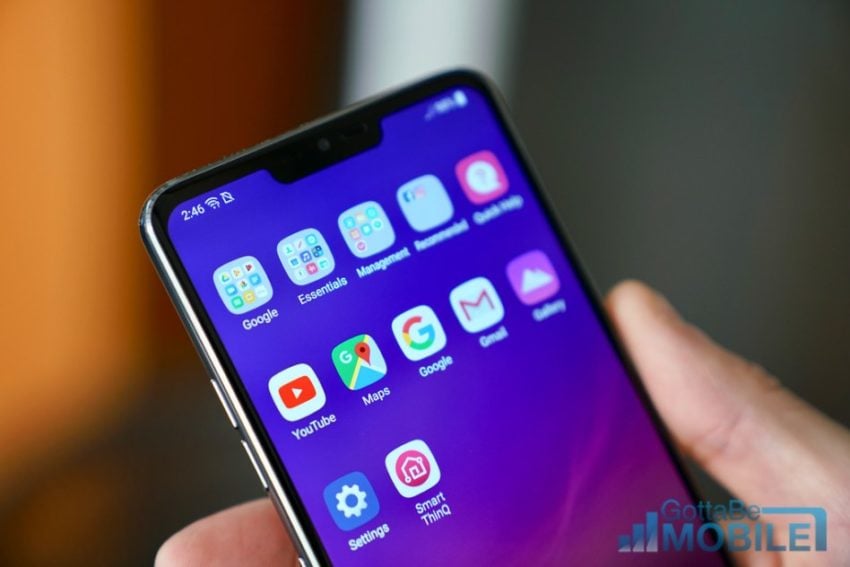 When it comes to buying a new phone there are a few things everyone should consider. The size of the screen, its specs, and how good the camera is.  Luckily for you, both the OnePlus 6 and the LG G7 have big screens, plenty of power, and good cameras. In fact, both of these phones have three cameras.
That said, the way these two phones handle big screens, camera technology, the software, and AI smarts are completely different. So different, that you'll want to consider it all before choosing one vs the other.
Before you make any decisions on a phone this year you'll want to consider these two phones. Or, something like the Galaxy S9+. And while Motorola, HTC, and even Google will offer great phones later this year, these are the next phones coming to the market. They'll be available before summer ends. With that in mind, our slideshow below goes over a few reasons why you should, and shouldn't, choose one or the other.
OnePlus 6 vs LG G7: Display
First things first, you'll want to consider the screen on these phones. Thankfully, the choice should be somewhat easy.
The OnePlus 6 will likely have a 6-inch Quad-HD AMOLED display. Or, a 1080p AMOLED from Samsung. Some reports and rumors state it will arrive on May 16th with a 6.1-inch screen. If so, it's probably the exact same screen as the G7. However, a few rumors even say its packing a 6.28-inch screen. So, close to the Note 8 in size.
That's because the LG G7 ThinQ has a 6.1-inch 3120 x 1440 Quad-HD FullVision screen. It's tall and skinny like the Galaxy S9 or Pixel 2 XL. In fact, they're very similar in overall shape. Both phones use this new long and skinny screen ratio, with nearly no bezels.
However, no bezels mean there is a notch at the top like the iPhone X. This unnecessary notch houses the sensors, improved front-facing camera, and the earpiece. And while it's smaller than the iPhone notch, and customizable (you can hide it with software) it's still a notch that some won't like. The problem is both phones have the notch. So deal with it, or buy the Galaxy S9+.

As an Amazon Associate I earn from qualifying purchases.