OnePlus 7 vs OnePlus 6T: Which One to Buy?
The OnePlus 6T is still one of the best phones you can buy in 2019 and has plenty to offer, but potential buyers have a tough choice to make with the OnePlus 7 and OnePlus 7 Pro coming soon. If you're looking to buy a new phone or upgrade, here's what we know about the OnePlus 7 and how it compares to the OnePlus 6T.
You have several great phones to choose from right now. From the Galaxy S10 to Google's Pixel 3 XL. However, most OP fans should wait for the OnePlus 7 Pro.
So far we know the OnePlus 7 series will come in two sizes, and one will have a bigger edge-to-edge display with no notch, triple rear cameras, and tons of other improvements all while remaining affordable. With the May 14th release date right around the corner, here's what you need to know.
Don't get me wrong, the OnePlus 6T is still a great phone anyone would absolutely love. It has a massive screen the size of the Galaxy Note 9, a tiny notch that puts the iPhone Xs to shame, and blazingly fast performance. It's also like every other phone available lately, which is what makes the new OP7 so exciting.
The reason it's such a tough choice is that this year OnePlus plans to deliver a truly bezel-free phone. They'll do this by hiding the front-facing camera completely. No cutout, hole-punch, waterdrop notch or notch of any kind. Well, at least on the OnePlus 7 Pro model. The camera will physically pop-up from the top of the phone when it's needed, and hidden when it's not.
Only a few months ago in 2018, the company released the OnePlus 6T. It has a big screen with no bezels, a small "teardrop notch" for the front camera, powerful software, and while it's great, not much changed from the OnePlus 6 before it. This year though, the company is looking to make massive changes across the board.
So, whether you have the OP6 or 6T and are thinking about upgrading, still have an old OnePlus 5, or even a Galaxy device, here's how these compare for those weighing their options.
Personally, I wouldn't recommend anyone buy the 6T right now until we see the OnePlus 7 arrive and its price tag. That said, you'll still find tons of helpful information, comparisons, pricing info and details in the slideshow below.
OnePlus 7 vs OnePlus 6T: Display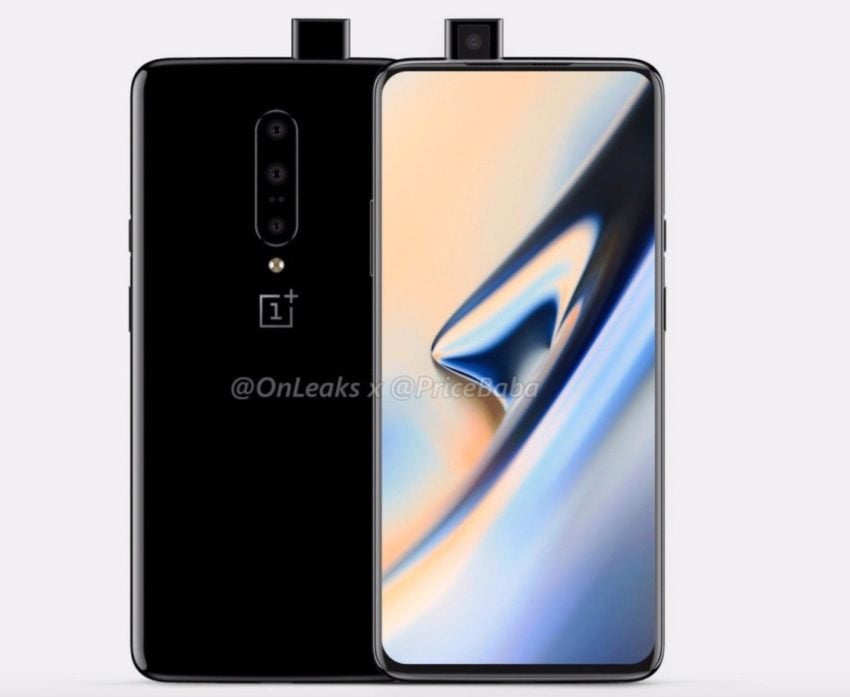 First things first, we need to talk about the screen on these phones. Each year OnePlus has increased the size of its display, but this year we're hearing they'll do something different by making one smaller AND one bigger.
The OnePlus 6T has a big 6.4-inch screen that's nearly the same size as the Galaxy Note 9. However, that screen is only a 1080p AMOLED panel. This year we're expecting these phones:

OnePlus 6T: 6.4-inch 1080p
OnePlus 7: 6.4-inch 1080p
OnePlus 7 Pro: 6.67-inch Quad-HD (90Hz)
This year the OnePlus 7 will be essentially an improved 6T, with the same size screen and teardrop notch. Then, the bigger 7 Pro will pack the biggest, best, highest resolution panel we've ever received from OnePlus. Furthermore, the company recently confirmed the Pro will have a 90Hz refresh rate.
Even the Galaxy S10 is only 60 Hz, like most phones. Refreshing 90 times per second is a big deal, making the OnePlus 7 Pro look and feel very fast and smooth. We're very excited about the 90Hz screen and no bezel.