OnePlus 7T Release Date, Specs, Leaks & News
The exciting OnePlus 7T and OnePlus 7T Pro release date right around the corner following the September 26th launch event, which is why new rumors are appearing more and more each day. As a result, we've gathered all the latest OnePlus 7T news and info into one place for those interested.
If you're asking yourself "should I buy the OnePlus 7T?" "Will there be a OnePlus 7T Pro?" or are debating getting one over the Pixel 4 XL we're here to help. Here are all the details.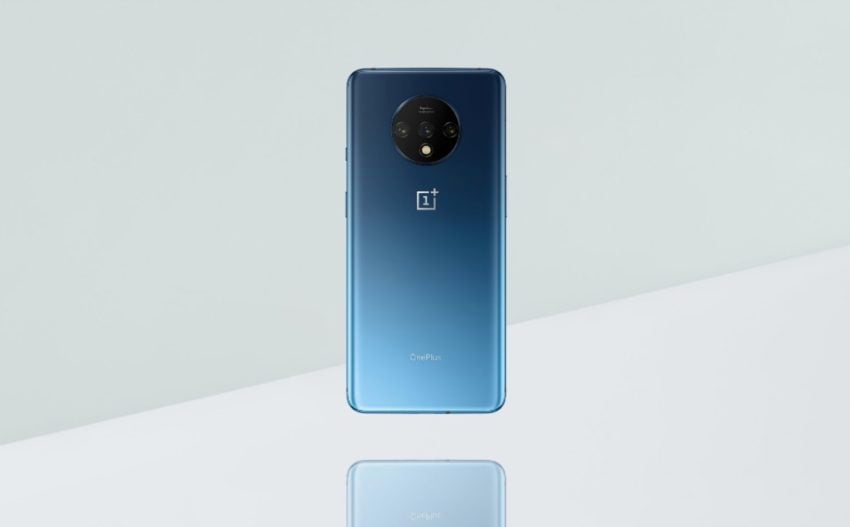 OnePlus 7T Release Date: September 26th launch event (October release date)
What is the OnePlus 7T?: OnePlus' second phone this year, the smaller of the two
What is the OnePlus 7T Pro? The bigger, better, high-end version of the 7T meant to take on the Galaxy Note 10 and iPhone 11.
What to expect?: 2-3 phones, no notch, multi-rear cameras, 5G, and more
OnePlus 7T Price?: Anywhere from $679-$779 and up depending on the model
Now that you know a few of the basics and we've answered some important questions, here's some additional information to get you excited.
OnePlus 7T Release Date
First things first, the wait for OnePlus' new phone is almost over. While the "T" model in the second half of each year usually arrives in November, this year the company will unleash both phones on September 26th, which is earlier than usual. Here's the proof of these new phones and a OnePlus 7T Pro teaser video.
Recent leaks suggest an October 15th release date in the United States, but we think the October 10th date mentioned below for the in-store release date makes more sense.
26th September India Launch
10th October US/EU Launch
15th October Sale https://t.co/yKxDlzI1O3

— Max J. (@Samsung_News_) August 19, 2019
As a comparison, the OnePlus 6T got released on November 6th 2018, but each year they've moved the date up a little. So, get ready for these phones before the end of the year, and ahead of the Pixel 4. The OnePlus 7T will launch with Android 10, too, which is exciting.
OnePlus 7T Leaks & Rumors (September 2019)
Until just recently, OnePlus hadn't confirmed a "T" model of the 7 Pro, but we saw leaks about it everywhere, rumored release dates, not to mention almost every device they've ever released has had a follow up later in the year. On top of all that the company CEO recently confirmed they'll release a 5G phone in late 2019, which we now know is the OnePlus 7T Pro.
The latest information comes from Ishan Argarwal on Twitter, who suggested the OnePlus 7T will have a bigger 90Hz display. Yes, the smaller cheaper model will get an upgraded display. That means both the OnePlus 7T and 7T Pro will have beautiful 90 Hz screens. OnePlus has since confirmed this too.
What's interesting is the image you see below, which is of an unknown device that actually leaked before the OnePlus 7 came out earlier this year. It's basically a design everyone forgot about, which now might actually be the brands next phone.
The popular leakster @onleaks shared these images too.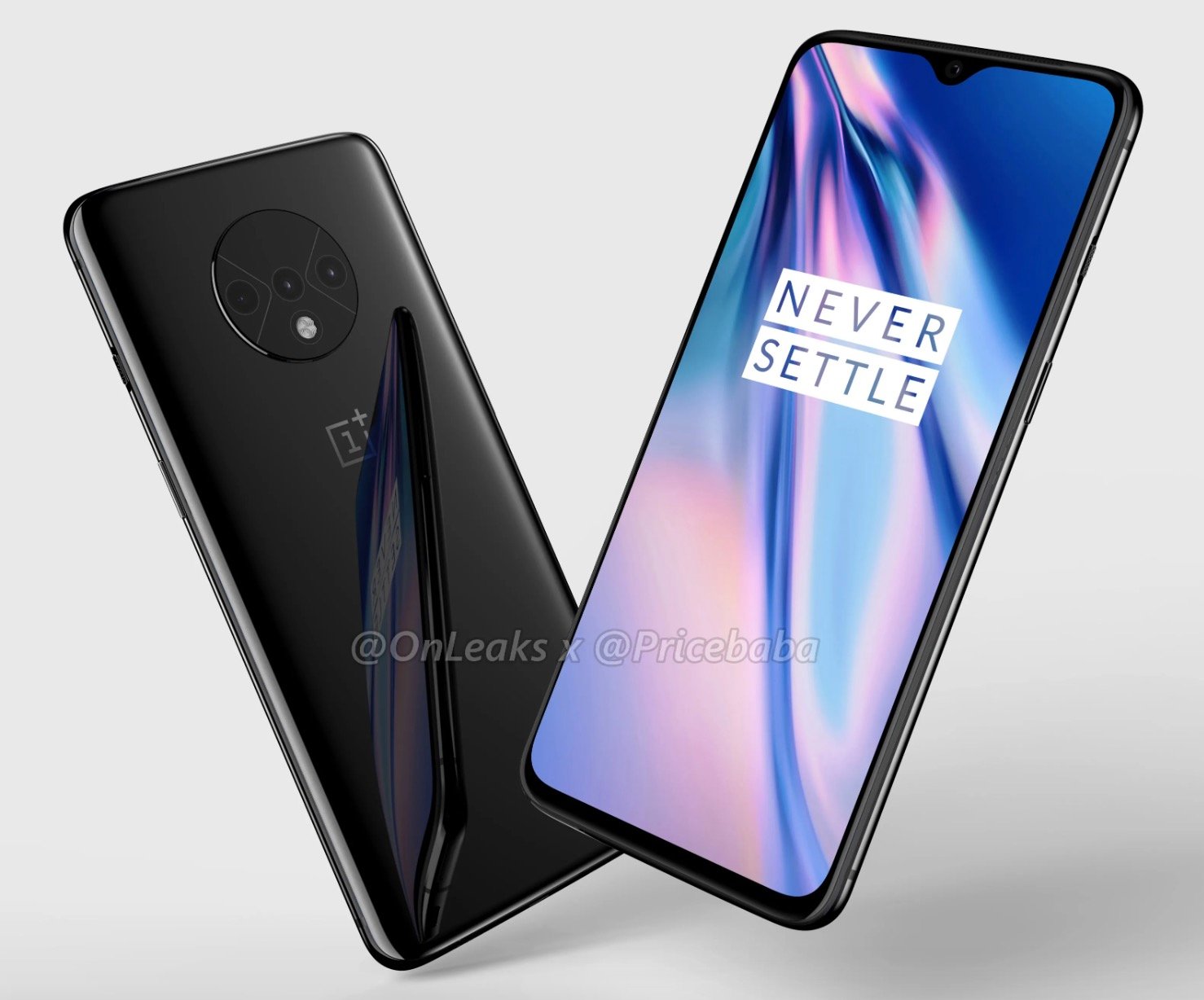 Above you can see the OnePlus 7T, which is the smaller more affordable model. Yes, this is an image of the cheaper OnePlus 7T. The bigger "flagship" OnePlus 7T Pro will stick with a similar design as the model from earlier this year, and not adopt this circle camera style. It won't look any different.
OnePlus uses the "T" variant to compete with the iPhone, Galaxy Note, and Google Pixel as the year comes to a close. This pattern keeps its devices up to date and competing with the latest technology.
That's where things get tough for the OnePlus 7T too though because it's already ahead of the competition in several areas, so how will they improve what's an already great phone? The current device has almost no bezel, no notch, a pop-up camera, a 90 Hz display, etc. It's a top-of-the-line phone. Don't worry though, as the 7T will be even better.
We'll keep an eye out for more information about the cameras, these leaks, or potentially a 120 Hz display and more. As we hear anything we'll update this post.
OnePlus 7T Specs & Features
Obviously, it's still too early to know exactly what's coming, or if they'll even release two phones again this year with different specs and screen sizes. However, we do already have a good idea of what to expect simply because technology only improves so much each year, and OnePlus sticks to a pretty standard upgrade formula.
OnePlus 7T Pro Specs (Rumored)
6.67-inch Quad HD+ Fluid AMOLED Display w/ 90Hz refresh rate, no bezels, no notch (or 120 Hz)
Smaller 6.5-inch 2k (90 Hz display) on 7T
Snapdragon 855+ Processor with 8 or 12GB of RAM (option to buyer)
128 or 256GB of UFS 3.0 storage, no microSD slot
Triple 48MP f/1.6 OIS + 8MP f/2.0 telephoto zoom with OIS + 16MP Ultra-wide angle PDAF sensor
Possibly a 4th ToF or Depth-sensing lens
16 Megapixel f/1.8 front-facing selfie camera
Android 10 and OxygenOS 10 (Android 10 out of the box)
Optical In-Display Fingerprint Sensor
4,084 mAh battery with 30w Fast Dash Charging (3,800 in smaller phone)
IP68 Dust & Water Resistance (maybe)
Dual Stereo Speakers, BT 5.0, NFC, 4G LTE, alert slider, NO 3.5mm headphone jack
5G Technology
Again, this is mostly speculative but very realistic given OnePlus' past releases, what's currently available, and confirmations of a faster Snapdragon 855+ being available in the second half of 2019. Plus, OnePlus rarely changes the internals or cameras too much with the T model, and instead focuses on the display, notch, camera performance and a few other small but notable upgrades. Either way, these should be two powerful phones capable of competing with the best of the best and matching the Galaxy Note 10 almost across the board.
We did hear a rumor that OnePlus would try to ditch the pop-up mechanic and put the front-facing camera inside and under the screen, without a cutout like we're seeing from Samsung. Basically, the front camera lens would be under the screen and only visible when in use. Unfortunately, we doubt that technology is ready yet and is something we'll see from the OnePlus 8 next year.
OnePlus 7T & OnePlus 7T Pro Cameras
Perhaps the biggest and most exciting new feature aside from the bezel-free display is that OnePlus might finally put more effort into the rear cameras. We've said that for years, and each year they're a little better but still nowhere near as good, capable, or consistent as the competition. That might finally change with the 7T, or the OnePlus 8 in 2020.
The image above could be a completely old style they scrapped for the OnePlus 6T or 7 last year, or it's possibly the OnePlus 7T as these companies are usually testing devices for several months, if not years before they get released.
We're fairly confident the OnePlus 7T will pack at least three cameras to compete with the Galaxy Note 10 or iPhone 11. Those being:
Triple 48MP f/1.6 OIS + 12MP f/2.0 telephoto zoom with OIS + 16MP Ultra-wide angle lens
Then, possibly a 4th ToF or Depth-sensing lens on the OnePlus 7T Pro
The image above shows a pretty odd black square on the back, which is hiding three new cameras. We're seeing a similar style from Nokia, Huawei, Apple, Google, and other brands. Basically, don't be surprised if this is the final look. Here's to hoping the camera is faster, more smooth, and more consistent. And again, this is the smaller OnePlus 7T, not the 7T Pro.
OnePlus 7T Price
We don't have any clue what to expect from OnePlus regarding pricing, especially because they're increasing the cost each and every year. But, if they don't add a lot of new features the price should stay the same.
Instead of $299, or even $479 pricing like we've seen in the past from OnePlus, the 7 Pro was almost as expensive as a Galaxy S10.
OnePlus 7T with 8GB of RAM and 128GB storage – $599
OnePlus 7T Pro with 8-12GB and 256GB – $679 (or more)
OnePlus 7 Pro with 6GB of RAM and 128GB storage – $669
OnePlus 7 Pro 12GB RAM and 256GB – $749
And while that's still far less than the $999 asking price for the comparable Galaxy S10+ it's not cheap, and some people don't want to pay those prices.
Don't be surprised if the OnePlus 7T Pro comes in at $679, $699, $729, and $779, if not more.
Other OnePlus 7T News & Rumors
Now that we've gone over the OnePlus 7T release date, specs, features, leaks and potential pricing, we want to share a few other things that didn't make the cut. This section has other news that's unconfirmed, or that we don't want to believe. Rumors that are iffy, or just other information that didn't fit above.
One of those comes from TechRadar. And while we're not doubting the information, they suggest that the OnePlus 7T and OnePlus 7T Pro might not be any different from the regular 7. Basically stating the changes will be very minor, which sounds about right, actually.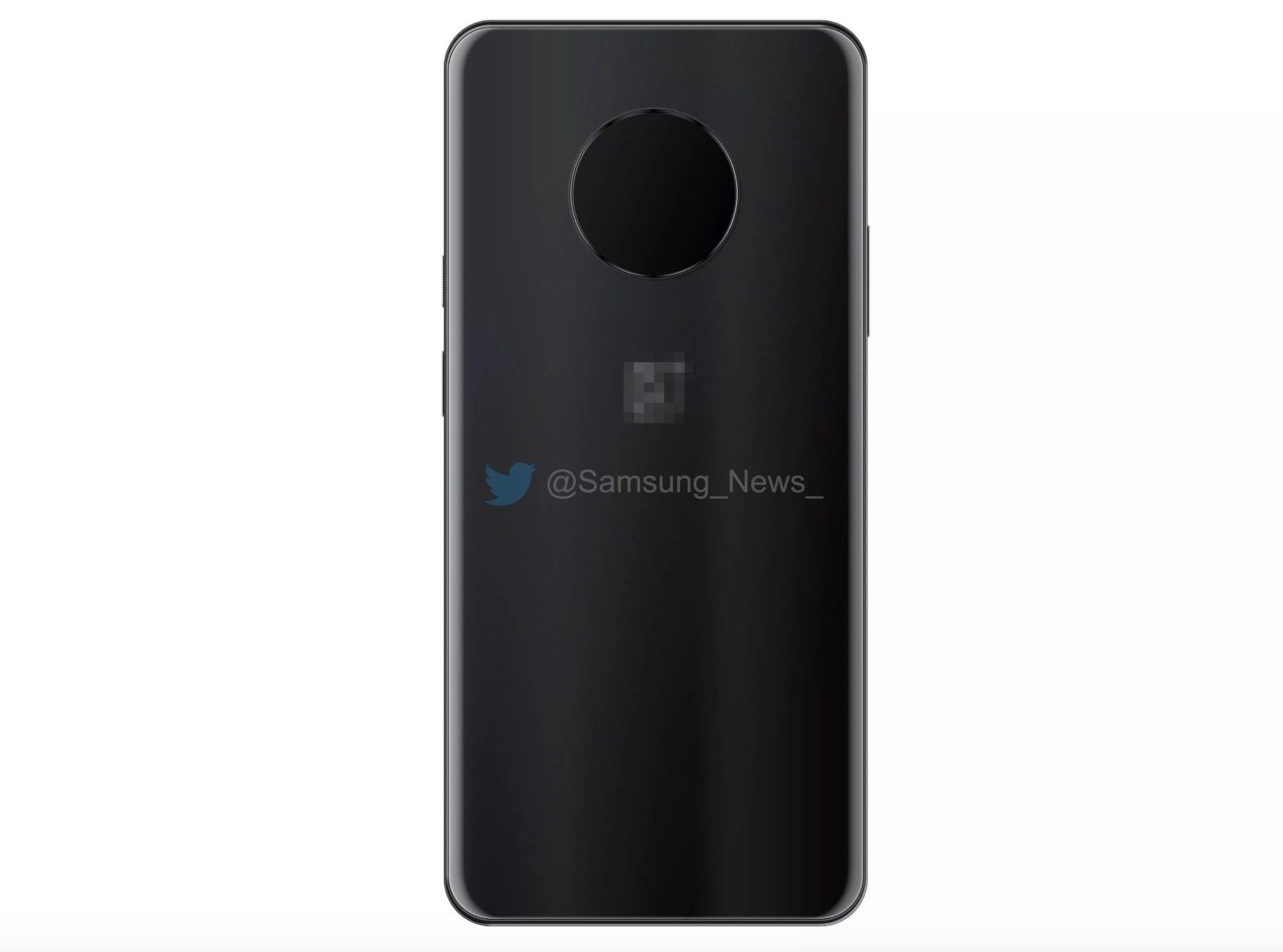 In closing, we didn't think these phones would show up in September, but that's exactly what is happening. We're assuming OnePlus wants to beat Google to market, which is why this phone is coming out over a month earlier than previous years. In fact, the release date (after the September 26th announcement) could be the same day Google announces its Pixel 4, on October 15th. We'll have to wait and see. We'll know for sure in a few days.
We're still not sure when these phones are coming, but they'll get announced on the 26th and hit shelves and online stores a week or so later. So, stay tuned for more details.