12 Reasons to Wait for the 2019 iPhone & 9 Reasons Not To
The 2018 iPhones are still excellent options, but some of you might want to skip the iPhone XS, iPhone XS Max, and iPhone XR in favor of buying Apple's rumored 2019 iPhones, phones that some are calling iPhone 11, iPhone 11 Pro, and iPhone XI.
Back in September of 2018, Apple launched three new iPhones. One is a 5.8-inch successor to the iPhone X dubbed iPhone XS. The other is the larger, 6.5-inch iPhone XS Max.
Apple's third phone is a cheaper 6.1-inch LCD model called iPhone XR. The iPhone XR comes in a variety of colors and features a cheaper price point.
Those of you in the market for a new phone would be wise to go hands-on with Apple's new iPhones before buying (or waiting to buy) your next phone. Others might want to start thinking about waiting for this year's crop of iPhones.
We're just a few weeks away from Apple's iPhone announcements. And now that we're getting close, we've seen a bunch of credible 2019 iPhone rumors emerge.
2019 iPhone Rumors
The company's new iPhones will reportedly feature a new A13 processor, a new camera setup, 4GB of RAM and a dual-camera setup on the iPhone XR's successor, OLED and LCD displays without 3D Touch, and Apple Pencil support.
Rumors claim the new 2019 iPhones will ditch Lightning in favor of USB-C like Apple's newest iPad Pros. Several other reports claim the company will keep Lightning as the standard on the 2019 iPhones.
We've heard that Apple will continue to bundle in the familiar 5W power adapter with the new iPhones. If true, it would force 2019 iPhone users to spend additional cash on a faster charger.
We've also heard that Apple will finally bundle a 18W Fast Charger with the 2019 iPhones. These rumors not only contradict each other, they come from the same source.
A more recent report Japanese blog Mac Otakara claims the 2019 iPhones will come with the faster 18W charger in addition to a USB-C to Lightning cable. An 18W adapter would allow newer iPhone models to move from 1% battery to 79% battery in an hour.
Accessory makers are confident Apple's finalized the 2019 iPhone design and one manufacturer has already released accessories based on inside information.
Mobile Fun is currently selling Olixar's tempered glass camera protectors for the iPhone 11's rumored rear triple-camera setup. We don't recommend buying accessories until the phones are already out, but if you feel inclined, the option is available to you right now.
With all of that in mind we want to take you through some reasons to consider waiting for Apple's new iPhones and some reasons to think about settling on another device in August or early September.
Wait for the 2019 iPhone Launch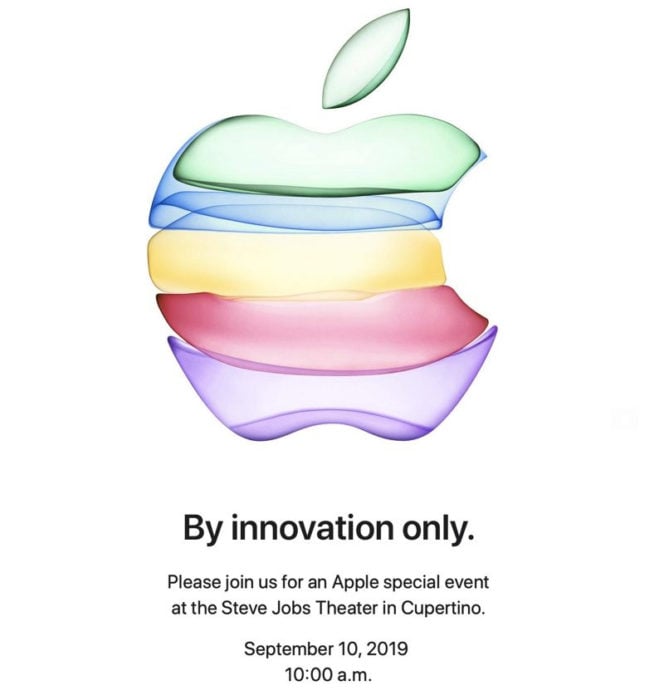 Don't wait for the 2019 iPhones if you need to upgrade your phone in the near future. That said, if you can wait a few more weeks, you might want to hang around.
Ahead of the official announcements, Apple's registered new iPhone models in the Eurasian Economic Commission database.
According to Indian blog MySmartPrice, these include the A2111, A2160, A2161, A2215, A2216, A2217, A2218, A2219, A2220, A2221, and A2223. These models most likely represent Apple's new crop of iPhones.
MacRumors has also discovered new iPhone filings at the EEC and these devices are all listed running iOS 13, Apple's upcoming operating system.
EEC filings often come several months ahead of release and they've hinted at impending launches numerous times in the past.
Apple's final launch window of the year takes place in September/October. And this is when you can expect Apple to reveal the 2019 models for the first time.
A leak from the iOS 13 beta hinted at a potential launch on September 10th and this date has now been confirmed via Apple media invites to an event in Cupertino. The launch date is confirmed, but we still don't have an official release date.
SoftBank President Ken Miyauchi reportedly leaked the 2019 iPhone's release date during an earnings call. He claims the new iPhones will launch 10 days from the end of September which means they could arrive on September 20th, a Friday.
This has been backed up by an additional report from MacRumors. The site claims iPhone pre-orders will start on September 13th followed by a release on September 20th.
Apple typically launches new iPhones on Friday so September 13th for pre-orders and September 20th for the release date makes a lot of sense.
New iPhones are just a few weeks away from hitting shelves. So unless you're in desperate need of an upgrade, you should consider hanging around so that you can compare the new iPhone models to other phones on your shopping list.