Pixel 4 vs Galaxy S10: Which One to Buy?
Pixel 4 vs Galaxy S10: Displays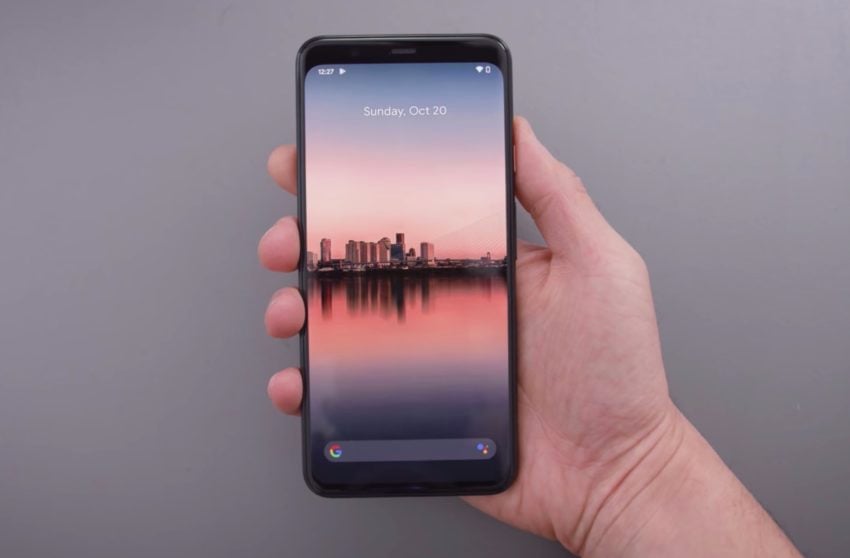 The next thing we need to mention, and arguably the most important, is the screens you have to choose from. Mainly because that's one of the most important specs people look at when buying a new phone, and they are both best in class but in two very different ways.

Galaxy S10: 6.1-inch Quad-HD AMOLED Infinity-O Display
Galaxy S10+: 6.4-inch Quad-HD AMOLED Infinity-O Display
Pixel 4: 5.7-inch 1080p 90Hz Smooth Display
Pixel 4 XL: 6.3-inch Quad-HD 90 Hz Smooth Display
Google's bigger Pixel 4 XL is just a hair smaller than the bigger Galaxy S10+, but the smaller model isn't nearly as big as the regular S10. Samsung also has another 5.8-inch Galaxy S10e with a FLAT display and a lower price, in case you're wondering, which competes nicely with the Pixel 4.
So what's different here besides the resolution and screen sizes. Well, the Pixel 4 and 4 XL have a higher 90 Hz refresh rate, compared to only 60 Hz for Samsung phones. That said, Samsung has better AMOLED screens that look amazing, have stunning colors, and get way brighter. So far, most reviews knock the Pixel 4 for having a pretty dim screen that doesn't get bright enough.
Additionally, Samsung put a tiny hole in the screen for the front-facing camera, and the entire rest of the front of these phones are ALL screen. There's almost no notch at the top or the bottom. There's also an under-display fingerprint scanner in addition to a face unlock option.
Google didn't go with a cutout for the camera, and they didn't repeat last year's mistake by adding a huge notch in the display either. Instead, they shrunk three of the bezels and put one big bezel at the top for the camera, sensors, Face unlock tech and more. It's not as stylish and "2019" as the S10 design, but it serves a purpose while avoiding the notch.
Plus, that bezel has a slew of fancy new tech inside it.
Basically, if you want the biggest and best screen and don't mind the small cutout, the Galaxy S10+ is amazing. If you want something a little smaller or don't mind bezel Google's Pixel 4 XL might be good too.
And if both of those are too big, the smaller Pixel 4 or Galaxy S10 are still great, although we'd recommend the Galaxy S10 for the bigger battery and more cameras.

This article may contain affiliate links. Click here for more details.