Pokémon GO Update Adds Lucky Pokémon, Silver Berry & More
A big Pokémon GO summer update just arrived with lots of important changes. While we recently received trading, friend sorting and nicknames, something exciting on the horizon. We're talking about lucky Pokémon, a new silver Pinap Berry, and Celebi research quests.
If you're feeling lucky, you'll now have a chance to get a "Lucky Pokémon" while making trades with friends and other players. This was recently confirmed in the latest update patch notes.
Read: Pokémon GO Gen 4: What Candy to Save Up
Updates and new features often leak ahead of time thanks to data mines of the update files. However, Niantic managed to keep most of this a secret until this weekend. That said, now that the update is available as we speak, here's what you need to know about the July Pokémon GO update.
Starting July 23rd, Niantic is rolling out a brand new update to Pokémon GO. So far it contains a slew of bug fixes, friend nicknames, sorting, and the new lucky trading feature. We're not sure when we'll see the silver Pinap berry, but more on that below.
Get a Lucky Pokémon While Trading
This weekend we learned that lucky Pokémon are headed to the game, and now we have all the details. Following a quick teaser image on Twitter, Niantic is ready to explain some of the new changes. You'll want to start making trades as soon as possible and hope for a lucky monster.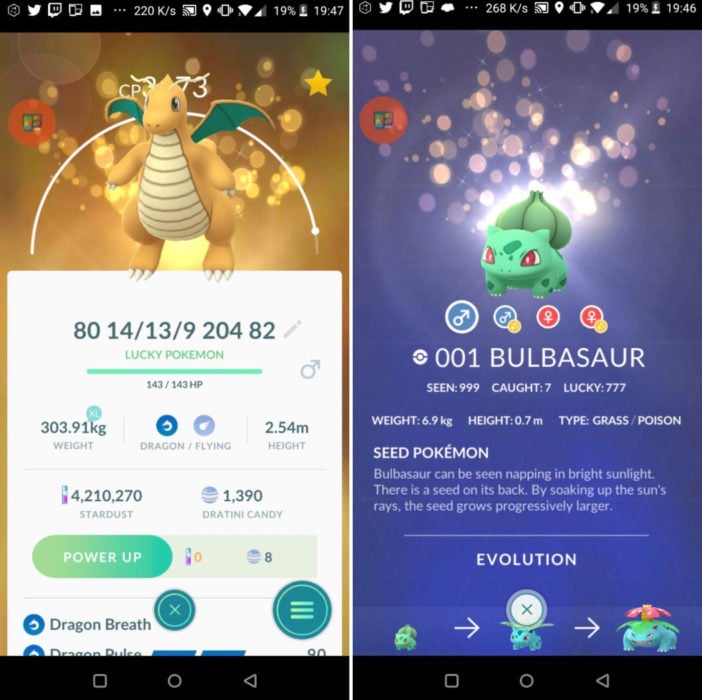 When Pokémon are traded, there is a chance that both traded Pokémon become lucky Pokémon
Lucky Pokémon cost 50% less Stardust to power up, or less
The longer the Pokémon spends inside your storage, the higher the chance of it becoming Lucky when traded
We don't know if you can catch a lucky Pokémon in the wild
This is an exciting new addition to Pokémon GO, as almost every player is out of Stardust or constantly wishing they had more. Now, you'll have the chance to save a significant amount of dust if you get a lucky monster. The official blog post said you'll be able to experience this "soon" in Pokémon GO, so we're not yet sure if it's live. Either way, get ready to start making trades with some of your favorite Pokémon (that you're ok with losing) and see if you get lucky.
Here's to your first Pokémon GO trade and the first #PokemonGOfriend who helped make it happen. Trainers, what Pokémon did you receive in your first trade? pic.twitter.com/DUT2g9f9S1

— Pokémon GO (@PokemonGoApp) July 22, 2018
Pokémon GO Summer Update: What's New
While lucky monsters are the most exciting part of this update, that isn't all players will enjoy. The developers made some important quality of life changes to the game as a whole. For one, this update fixed the Go Plus unable to connect issue, other bugs, and added the features shown below.
You can now add nicknames to your friends, and then sort your friend list by name, nickname, friendship level, or available gifts. Speaking of gifts, some of them will now contain stardust. Trainers will also receive XP for sending gifts, and have the option to delete them from inventory should they please.
Read: How to Level Up Faster in Pokémon GO
This is the changelog available right now, but we have a feeling more changes and other exciting additions will arrive before the end of the summer.
Silver Pinap Berry
Another big aspect of the summer Pokémon GO update is the silver Pinap Berry. However, this most recent update didn't mention it at all. Instead, it was found inside the game files during a data mine of the vo.111.2 update for Android.
The image to the right is the new Silver Pinap Berry (official name unknown) and we don't have any idea what it actually does. Our speculation is that this berry will further increase the amount of candy you receive for each catch and encounter. This makes it easier to save up candy without using rare candy, that way you can power up that lucky Pokémon you got in a trade.
A few rumors on Reddit believe the Silver Pinap Berry will be extremely rare and will guarantee a Lucky Pokémon if you're able to catch the monster on that throw. We're not entirely sure, but we'll update this post once we know more.
Other Details & Celebi
And finally, Celebi is coming to Pokémon GO. The elusive creature was released in Chicago for part of GO Fest, and it's only a matter of time before everyone has a chance to capture it. Just like Mew, Celebi will become a Special Field Research Quest in the near future.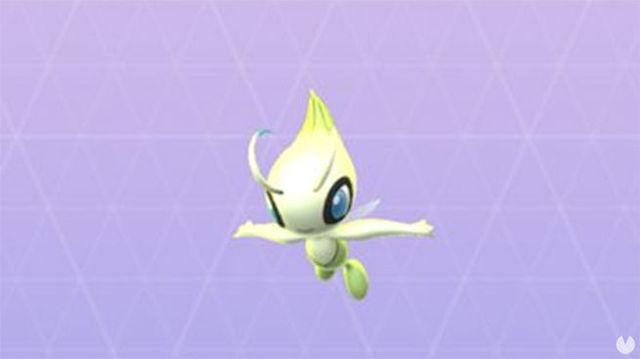 It's possible that Celebi will be the "Ultra Bonus Unlock" at the end of the summer, but we'll have to wait and see.
In closing, we know Gen4 is almost here and it will bring lots of excitement to the game. Not to mention the August Community Day could be when we see the first Gen 4 monsters in Pokémon GO. The last few months have been very busy for Pokémon players, and it doesn't look like it's slowing down anytime soon. These new features are still developing, and we'll update this story as we learn more.