Pokémon Sun and Moon Leaks: 4 Things We Know That We Shouldn't
Destined to sell millions of copies Pokémon Sun and Moon are this year's biggest releases – handheld console or otherwise. Coming to cap off an entire year of celebrations, these two new games will usher in hundreds of new creatures and dozens of new mechanics. They'll introduce the series to an entirely new generation that's just settling down after spending a long summer playing Pokémon GO. Whenever you have a release this big, you can expect some rumors to get out. In the last few weeks, we've seen more than a few Pokémon Sun and Moon leaks.
To be clear, these Pokémon Sun and Moon leaks aren't based on speculation or innuendo. Owners of the Nintendo 2DS and Nintendo 3DS have been able to download a demo of the game for weeks. Nintendo released that demo so that gamers would have an idea of what they were pre-ordering and purchasing through the Nintendo eShop and retailers like GameStop. That demo turned out to be a double-edged sword though, by exploring the game's inner-workings, franchise lovers have been able to reveal a lot about the games ahead of release.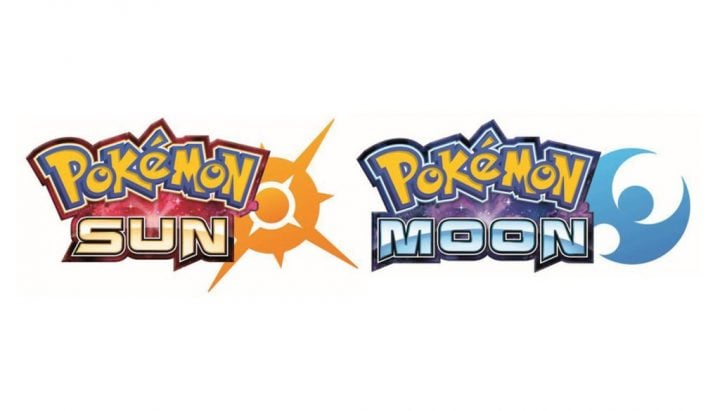 Read: Pokémon Sun and Moon Release Date & More Confirmed
Here's everything we've learned from these Pokémon Sun and Moon leaks thus far. If you don't want to have anything about the game ruined, it's a very, very good idea to hold off on reading about these Pokémon Sun and Moon leaks and anything else about the games until they launch on November 18th.
Pokémon Sun and Moon Leaks: Which Games Have Which Pokémon
Catching and training every single creature has always been a big focus for the Pokémon series, dating all the way back to the original two titles. People always remember that to complete their Pokedex they'll need to trade with others. What they sometimes forget is that some Pokémon – besides the one that appears on each game's cover – are only available in one of the games. Usually, we only learn which creatures are exclusive after the games have already arrived on store shelves. That's not the case this time around.
Here are the version exclusives from both games!!

Posted cause it's to help y'all decide what version you want & has no spoilers IMO. pic.twitter.com/gvwlw8T4ni

— Kahuna Kathir (@DecidueyeX) November 10, 2016
Thanks to Twitter user Vishwa, we already know which creatures will be exclusive to Pokémon Sun and which creatures will only be catchable in Pokémon Moon. The selection includes an Ultra Beast, and some regional variants.
Pokémon Sun and Moon Leaks: All the Alola-Specific Pokémon Variants
Taking players to Alola offered developer Game Freak an opportunity it hadn't taken advantage of in previous games. Typically, we see some of the same creatures from generation to generation. They always look and behave as they have in past entries. Sun and Moon include regional variants that have adapted to the Alola islands. They look different from what we're used to. They sometimes have different powers.
YouTuber PixPlays breaks down which of the creatures from the older games are coming back for the newer games thanks to the regional variants system.
Pokémon Sun and Moon Leaks: Pokémon Stats
Pokémon Sun and Moon are role-playing games. Because of this, stats are very important. What level and stats your creatures are has an immediate impact on gameplay. To really fine tune your team of characters you need to have some knowledge of your team's stats.
You don't have to wait until Pokémon Sun and Moon arrive on store shelves to find out each creature's stats. A recent YouTube video reveals them so that you can start out making the best decision for your team the moment you purchase the game. This leak includes details on Guardians, Starters, Ultra Beasts and more.
Pokémon Sun and Moon Leaks: All About the Story
At the center of Pokémon Sun and Moon is their shared story. Through the game, we're set to learn a lot about how the world of Alola is different from the others gamers have visited. We'll finally find out why there's another Professor Oak. It needs to explain a lot, including why Ultra Beasts are so important.
Of all the leaks that have surfaced ahead of the Pokémon Sun and Moon release, none are more dangerous than the bits of story we're learning. 4Chan, Reddit and more are stuffed to the brim with narrative related details, all of which have the potential to ruin your play experience if you're not careful.
If you're going to read them, be sure to not share them with anyone else that wants to remain in the dark about the games until they arrive.
Read: Pokémon Sun and Moon Pre-Orders Breakdown
Pokémon Sun and Moon pre-orders are available just about everywhere, including GameStop and Best Buy. Be sure to stay on the lookout for exclusive pre-order extras when you place an order for your copy. Besides the games themselves, other things from our Pokémon Sun and Moon Buying Guide are available for pre-order too. That includes the game dual pack, manuals and the Z-Ring accessory.
24 Exciting Pokémon Sun and Moon Feature Details
Pokémon Sun and Moon Release Date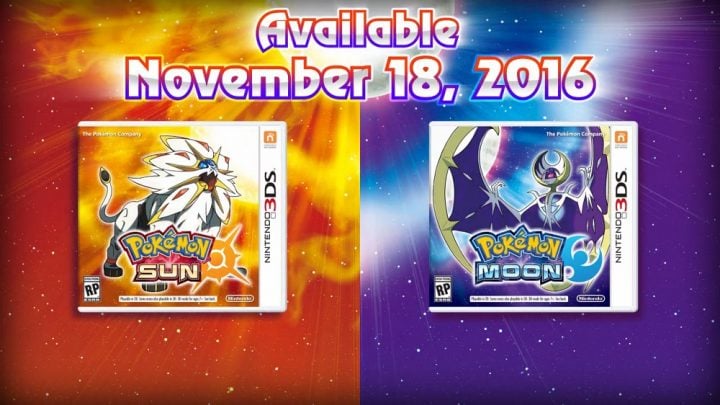 Rather than come out and immediately announce the Pokémon Sun and Pokémon Moon release date, Nintendo opted to tease users along. It wasn't until today that we learned more about the upcoming role-playing game and when we can expect it on store shelves. The Pokémon Sun and Pokémon Moon release arrives in North America on November 18th. Europe will get the game on November 23rd.

As an Amazon Associate I earn from qualifying purchases.