9 Gadgets Set to Top Holiday Wishlists: PS4, Xbox One, iPad 5 & iPhone 5S
Galaxy Note 3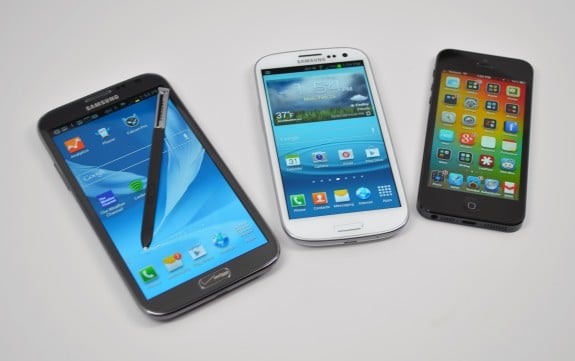 The Samsung Galaxy Note 3 should bring a larger screen with a higher resolution to consumers in time for the holidays and may make an interesting gift for users that want a smartphone big enough to pull double duty as a small tablet.
Read: iPhone 5S vs. Samsung Galaxy Note 3: What We Know So Far
Rumors suggest Samsung is planning a plastic design for the Galaxy Note 3, but that isn't set just yet. We're hearing that Samsung could equip the Galaxy Note 3 with a 5.7-inch display with a 1920 x 1080 resolution capable of showing movies and games in full HD. There are rumors that Samsung may move the size up or down slightly, but odds are it will clock in around this size.
The Samsung Galaxy Note 3 will likely feature a 13MP camera and one rumor claims the device could feature a 3X optical zoom, something not found on most smartphone cameras.
Like previous Galaxy Note devices expect an S Pen on board for control and note taking as well as the ability to use multiple apps on-screen at the same time. Next to the large screen, these are the features that often get the most praise from Note users.
Expect the Galaxy Note 3 to run $299 on contract with major carriers, but to see a price drop on sites like Amazon before the middle of December.