5 Reasons Not to Install macOS Sierra and 9 Reasons You Should
Install macOS Sierra if You Love Siri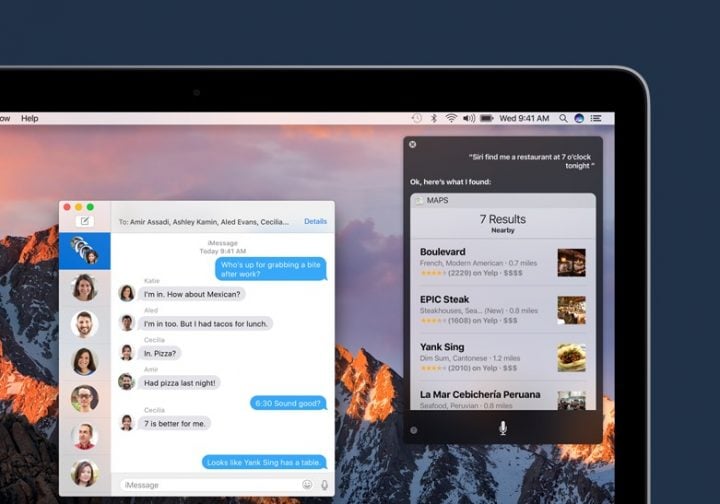 The macOS Sierra update finally brings Siri to the Mac. You can now use Siri on your Mac to do almost all of the same things the service can do on your iPhone or iPad -- and more.
You can ask Siri to find files for you on your computer without thinking about where you saved it. Siri supports looking by file name, part of a file name or by showing you the documents you worked on this week.
Use Siri to get Sports scores, Twitter results, a list of files and then pin the results to your Notification Center for fast access.
Siri can search for images and info, show it in the Siri box and allow you to drag it to Pages or another Apple app. Siri on Mac also supports meetings, spelling, times, photo searches, weather updates and music controls.
The macOS Sierra 10.12.2 update improves Siri performance over Bluetooth headphones. If you skipped that update, you will get these features in the latest macOS Sierra updates.

This article may contain affiliate links. Click here for more details.