5 Reasons to Buy Madden 21 & 2 Reasons Not To
The Madden 21 release date here and you can buy Madden 21 right now. Some buyers may want to pick up their copy of Madden today, but for many buyers, there are good reasons to wait until later this year to buy Madden 21.
We know about the Madden 21 editions, most of the new Madden 21 features and there is a lot that we know about the upgrade path, which makes it a better time to pre-order than earlier this year — including the ability to save up to $20 with new Madden 21 deals. You can try Madden 21 early with EA Play right now. Here is a full look at how to play Madden 21 early in 2020.
You can buy Madden 21 at GameStop, Amazon, Best Buy, and digitally on PlayStation and Xbox as well as Origin and Steam. Here's a look at if the Madden 21 MVP edition is worth buying.
No products found.
There are some great reasons to buy Madden 21 right now, including if you know which edition you want and you can't wait to play. However, there are also some excellent reasons not to buy Madden 21 right now. For example, you may want to wait for bigger deals or long term reviews.
This guide will help you decide if you should buy Madden 21, or if you should wait with a look at the reasons on both sides of this decision.
Buy for Madden 21 Bonuses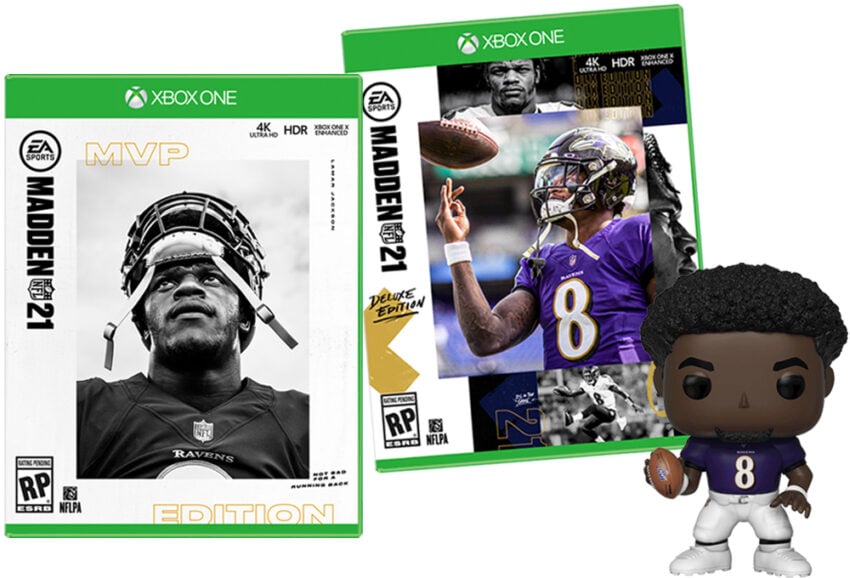 When you buy Madden 21 you get some bonus items. There are a number of bonuses that you get when you buy the game which changes based on the edition, but there are a few time-based bonuses as well.
If you buy Madden 21 at GameStop or Best Buy, you can collect some bonus items. Best Buy offers a physical bonus and GameStop offers a digital bonus. These are technically pre-order bonuses, but you should still get them during the release week.
At GameStop if you pre-order Madden 21 you get a Tony Romo Elite player for Madden Ultimate Team. This is a pre-order item while supplies last. We don't expect that it will low, but if you buy it on the day of or day after release, you may not get it. If you pre-order at GameStop, you can also get Madden 20 for $14.99.
Best Buy includes a Lamar Jackson Funko Pop figurine when you pre-order any of the Madden 21 editions. This is a cool bonus if you like physical collectibles and it's a $9.99 value.
We'll update this listing if we find any other Madden 21 pre-order bonuses. You can get the Fantasy Packs and other edition bonuses whenever you buy the games.
Last update on 2023-09-21. This post may contain affiliate links. Click here to read our disclosure policy for more details. Images via Amazon API

As an Amazon Associate I earn from qualifying purchases.