6 Reasons to Buy the OnePlus 6T & 3 Reasons Not To
While many of you are likely considering the impressive OnePlus 6T as your next phone, others will want to wait a few weeks, or even longer. While it's one of the best phones of 2018, the OnePlus 6T isn't perfect. With that in mind, here are a few reasons why it's worth buying, and a few reasons why you might want to wait.
Alternatives like the Galaxy S9 or Pixel 3 XL offer a great experience and in some cases better performance and extra features. However, most phones can't offer everything OnePlus does at its low price.
In fact, the OnePlus 6T is hard to beat for $549. You're getting a huge 6.4-inch display, dual cameras, an in-display fingerprint scanner and the latest Android 9 Pie software. These are high-end specs that compete with Google, Apple,  and other top devices coming in 2019 like the Galaxy S10.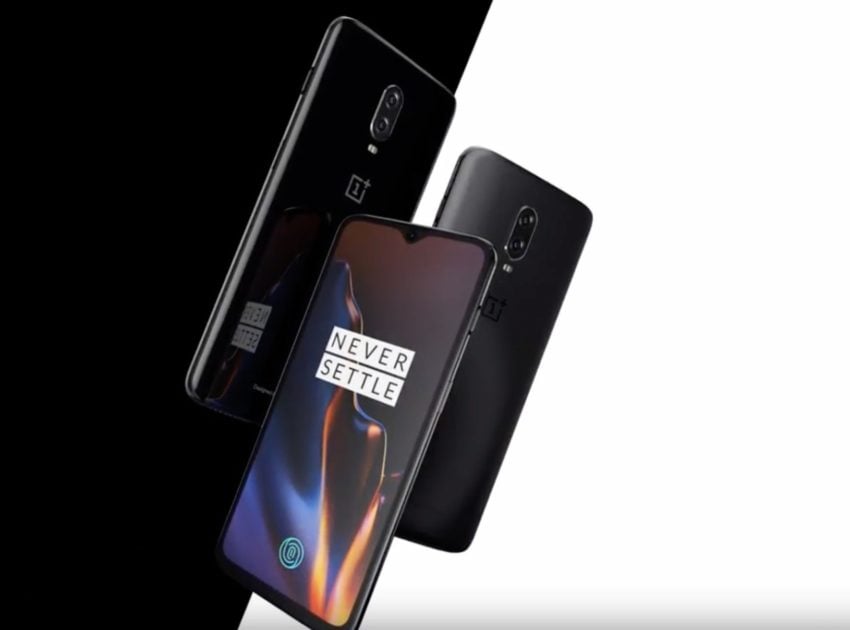 Is the big screen, sleek design, dual cameras, and smooth software experience offer enough to outweigh some of the cons? Those being the notch in the screen, missing features, and an average camera setup. Or, even though it's exciting, the potentially average fingerprint scanner experience.
Reasons to Buy the OnePlus 6T
Beautiful Big Screen, Nice Design
Top-Tier Performance
Fast Software Updates
Finally Available on Verizon & T-Mobile
You Want Storage Options
Affordable Price
Reasons Not to Buy the OnePlus 6T
Big, Slippery & Fragile Design
Average Camera Experience
You Have Other Options in Early 2019
While the phone is still new and plenty of deals are floating around, you might benefit by waiting. If you're still on the fence about the OnePlus 6T, these are some key points to consider. Our slideshow below goes into more details about each reason and will help you make the right choice.
Beautiful Big Screen
One of the main reasons most buyers will consider the OnePlus 6T is because of that big fancy screen and premium design. And we don't blame you. This is by far the best OnePlus phone to date.
The company continues to improve with each release, and this phone feels like a $900 device. It's just as premium as any HTC, Pixel, iPhone or Samsung Galaxy.
It's not just the best OnePlus phone either, it's also the biggest. Coming with a fancy 6.41-inch 1080p Full HD AMOLED display with the smallest bezels around. In fact, OnePlius confirmed the 6T has an 86% screen-to-body ratio on the front. Which beats even the iPhone Xs (82%).
Plus, that screen has a tiny teardrop notch at the top for the front-facing camera, and that's all. It's small, unassuming, and won't take away from the experience like the Pixel 3 XL or iPhone Xs Max.
And while some might complain it's not 2k, 1080p is more than enough. Aside from the screen, you have a familiar OnePlus experience everywhere except the back. Just like a Galaxy S9 or iPhone X, the OnePlus 6 has a glass back. And while that does make it more fragile, it also makes it feel like a high-end device. It comes in a few different color options, including a mirror black that looks great.
If there's one thing to complain about, or two, it's the lack of true IP68 water-resistance and the lack of a headphone jack.

As an Amazon Associate I earn from qualifying purchases.