3 Reasons to Pre-Order FIFA 20 & 5 Reasons Not To
Wait for a Demo or FIFA 20 Trial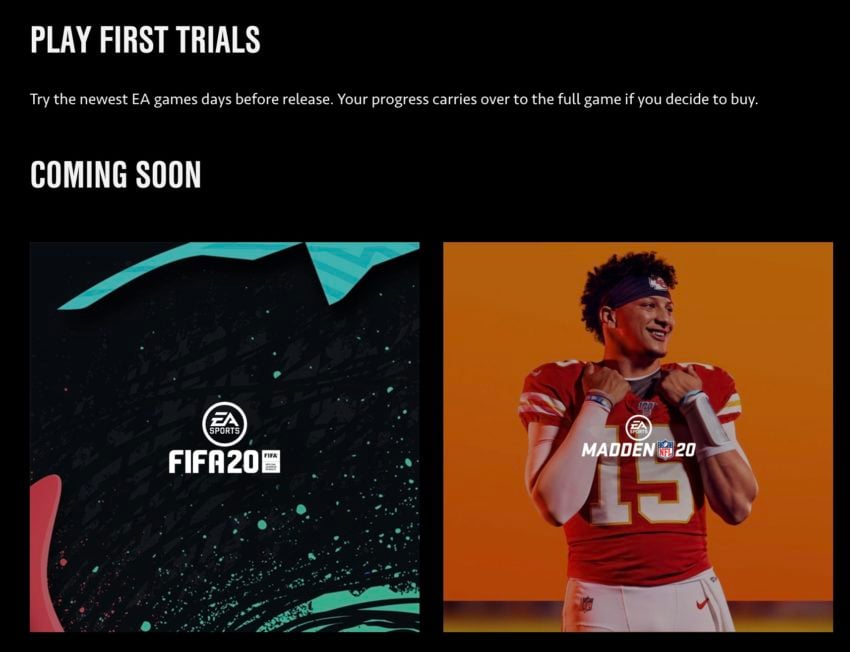 The best way for you to decide if you like FIFA 20 is to try it yourself.
There is typically a FIFA 20 demo that allows you to play the main game mode with a limited selection of teams in early September. This isn't confirmed, but it is very likely.
You can also try FIFA 20 with a Play First trial as part of EA Access. For $5 in September you can get a FIFA 20 trial that lets you play five days before the release date and for up to 10 hours. During this time you can figure out if the game is any good and your progress carries over to the full game if you buy it.
With EA Access or Origin Access, you get a 10% discount, so you'll save a little more than that $5 that you spent on EA Access or Origin Access.

As an Amazon Associate I earn from qualifying purchases.