7 Exciting Samsung Galaxy Android 5.1 Update Details
In the past few weeks, we've started to see Samsung Galaxy Android 5.1 update details outline features and release dates for select users. Now that the Samsung Galaxy Android 5.1 release is confirmed, we want to take a look at what we think represent the most exciting details to date.
Back in March, Google rolled out a brand new Android 5.1 Lollipop update. Android 5.1 Lollipop is an incremental update that delivers some feature tweaks and critical bug fixes to Android smartphones and tablets. It has been rolling out to Nexus devices since mid-March.
Last month, Google pulled the trigger on another Android 5.1 update dubbed Android 5.1.1. Android 5.1.1 is an incremental update that brings several bug fixes for Android Lollipop problems. Android 5.1.1 has been rolling out to Nexus users since April but it has only recently started to pick up steam as companies work to deliver the update to their smartphones and tablets.
One of those companies is Samsung, the world's largest manufacturer of Android devices. Samsung still isn't talking about Android 5.1 but that hasn't stopped details from seeping to the surface.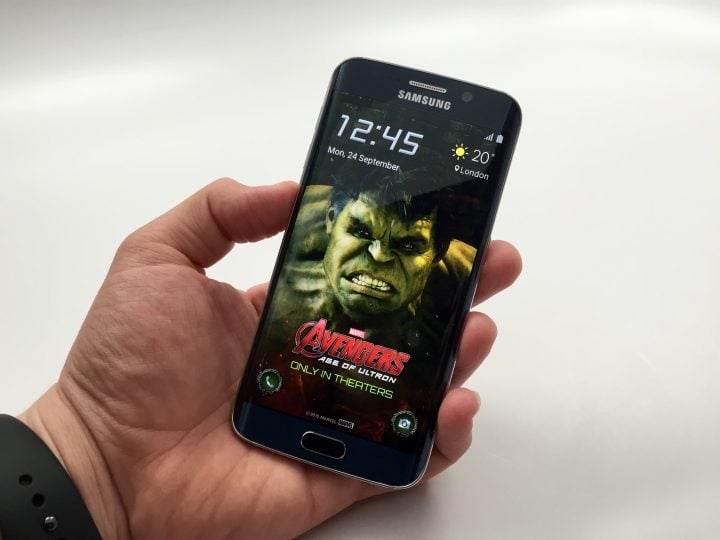 Those details have outlined potential Android 5.1 features, the potential version of Android 5.1 and the devices that should be getting the update down the road. Earlier this week, Galaxy Android 5.1 details firmed up even further as a carrier confirmed Android 5.1 updates for its devices.
Naturally, Galaxy users are starting to get excited about the prospects of another Android update particularly those that are dealing with Android Lollipop problems after the release of Android 5.0.1 and Android 5.0.2. We've heard from a number of people who are struggling with Lollipop on board.
With those users and really all Galaxy device owners in mind, we take a look at the Samsung Android 5.1 details that have us excited. If you haven't been following along, this is going to catch you up to speed pretty quickly.
Samsung Fixing Bugs Ahead of Android 5.1
The first thing you should be excited about is the fact that Samsung is already fixing bugs ahead of the Android 5.1 release.
US carriers, and international carriers, are rolling out Galaxy S6 and Galaxy S6 Edge bug fix updates that tackle at least some of the problems Galaxy S6 users have been complaining about. These updates should help to stabilize these devices ahead of Android 5.1's arrival.
While we haven't seen Lollipop bug fix updates scheduled for devices outside of the Galaxy S6 and Galaxy S6 Edge, there's a good chance that we'll see some carriers opt to release smaller updates ahead of any potential Android 5.1 updates. Galaxy S5, Galaxy Note 4, Galaxy S4 users, and others are still complaining about issues and there is work to be done.

As an Amazon Associate I earn from qualifying purchases.