First Samsung Galaxy Android Oreo Update Rumored
The first Samsung Galaxy Android 8.0 Oreo update has been rumored but its not for the Galaxy Note 8, Galaxy S8, or the Galaxy S7.
Samsung isn't talking about its Android 8.0 Oreo plans for Galaxy phones and tablets but we know the company is planning to push updates out down the road.
Google says its been working with Android manufacturers, including Samsung, in an effort to get Android 8.0 Oreo updates out before the end of the year. Samsung hasn't committed to that timeline and we don't when we'll see the first Galaxy Android Oreo updates roll out.
We haven't seen anything for current Galaxy devices but we have seen rumors point to an Android 8.0 Oreo update for an unannounced phone
It probably won't be the first Galaxy device to run Android Oreo but there's a chance the rumored Galaxy S9 will be among the first Galaxy devices to run Google's new operating system.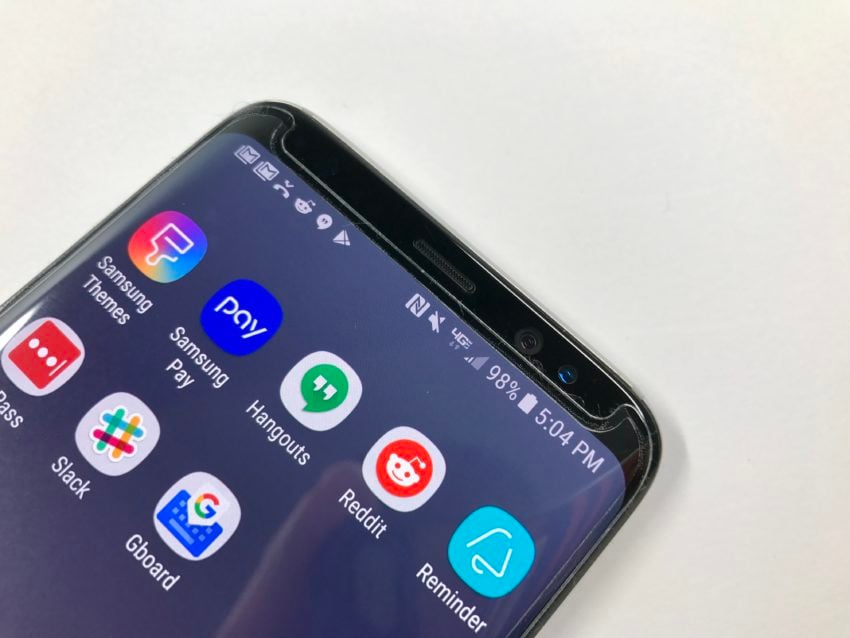 According to a report from XDA-Developers, Samsung's hard at work on a follow-up to the Galaxy S8 and Galaxy S8+ flagships from 2017.
The report outlines several potential hardware features including a Qualcomm Snapdragon 845 processor, a QHD+ Infinity Display at 1440×2960, 4GB of RAM, and a physical fingerprint reader. It also suggests the Galaxy S9 will run Android 8.0 with a new version of Samsung Experience out of the box.
While the exact specs could change in testing, we'd expect Android 8.0 to stick. If Sony's new Xperia XZ1 and Xperia XZ1 Compact flagships will launch on Android Oreo, you can expect a big name flagship like the Galaxy S9 to run Android Oreo out of the box.
While newer devices like the Galaxy S8 and Galaxy S7 should get upgraded to Android Oreo, some devices, like the Galaxy S6 and Galaxy Note 5, are currently on the chopping block.
Samsung typically keeps Galaxy smartphones and tablets updated with major Android updates for two years and those devices, and a handful of others, have reached the two year mark.
While the Galaxy S6 and Galaxy Note 5 could miss Android Oreo, software support won't end. Samsung and its carrier partners usually extend bug fixes and  security patches to devices well beyond the two year mark.
For instance, former flagships like the Galaxy Note 4 and Galaxy Note Edge were recently updated with the latest security patches from Google and Samsung.
While all eyes are currently of Samsung and its plans for Android Oreo, the company will be rolling out a new version of Nougat before its arrival.
Samsung's next flagship, the new Galaxy Note 8, won't be running Android Oreo out of the box. That said, it will be running a version of Android that's unavailable on current Galaxy devices.
The Samsung Galaxy Note 8 will run Android 7.1.1 Nougat out of the box, the first Galaxy device to do so. The device will also run a new version of Samsung's UI, Samsung Experience.
It's unclear if Samsung will expand its Android 7.1.1 update to other Galaxy devices or if it will keep it unique to the Galaxy Note 8.
Samsung Galaxy Android Oreo: 5 Things to Expect & 3 Things Not To
Expect a Samsung Galaxy Android Oreo Beta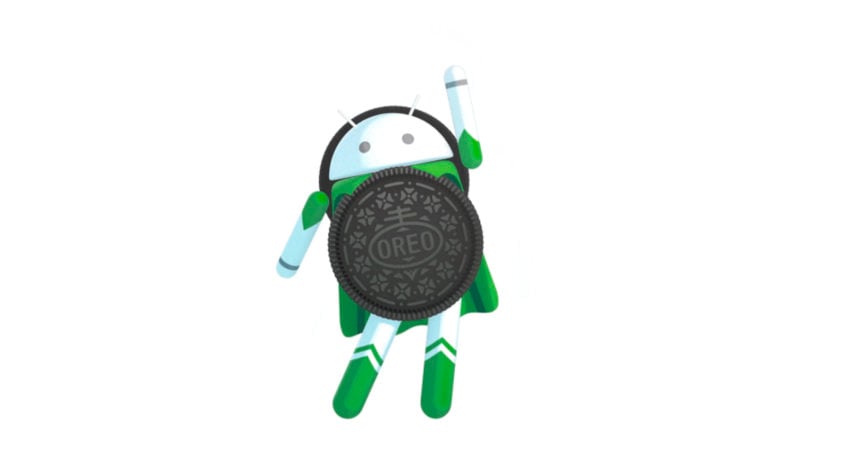 Unless it drastically shakes things up, we expect Samsung to release an Android Oreo beta for select Galaxy devices.
In late 2015, Samsung released an Galaxy S7 Nougat beta. The beta gave users a chance to try the features early, but more importantly, it helped Samsung squash bugs ahead of the software's release.
This wasn't the first time Samsung publicly tested new Android software. The company also ran an Android Marshmallow beta for the Galaxy S6, Galaxy S6 Edge, and Galaxy Note 5 back in 2015. The Galaxy Note 7 wasn't included in the Nougat beta because, well, it started blowing up.
Nothing is confirmed, but it looks like the company is prepping an Android Oreo beta for the Galaxy S8 and Galaxy S8+.
Look for the Galaxy S8, Galaxy S8+, and, perhaps, the new Galaxy Note 8 to take part. If you own an older device like the Galaxy S7 or a mid-range device , your chances of seeing a beta are much slimmer.

As an Amazon Associate I earn from qualifying purchases.