Samsung Galaxy Note 8 Pre-Order Date, Time & Shipping
The Samsung Galaxy Note 8 was recently announced to plenty of excitement. With a big screen, two powerful cameras and pre-orders already available buyers are looking for more details. Here we'll go over pre-orders, pricing, the release date, and Note 8's shipping early.
All of your favorite carriers or retail stores will carry the new Note 8, and it's in select stores to test right now. In an effort to make things easier for potential buyers we have links to buy one, release details, times and more below.
Read: Best Samsung Galaxy Note 8 Deals
Samsung made some big announcements on stage, then shortly after all carriers confirmed availability. The Galaxy Note 8 went up for pre-order right away, the day after the announcement. Then, the global release date is September 15th although you might get yours early. Check out our hands-on video, then keep reading for more information on when you can get your own.
Galaxy Note 8 Pre-Order Date & Time
As rumored, the Galaxy Note 8 went up for pre-order on August 24th. Carriers and stores are still accepting orders as we speak. Additionally, Best Buy, Target, and many other retail locations have the phone and are offering enticing deals worth considering.
Galaxy Note 8 Pre-Order Date & Time: August 24th at 12:01 AM
Those who pre-order Samsung's new phone from now until September 24th will get some free accessories. This Galaxy Note 8 deal lets you choose between a free Samsung Gear 360 camera ($229.99 retail value) or a free Galaxy Starter kit with a Samsung 128GB EVO+ memory card and Fast Wireless Charging Convertible stand. Claim your free gifts right here.
Where to Buy the Galaxy Note 8?
Being the latest and greatest Galaxy Note this phone is available almost everywhere. Samsung confirmed every major US carrier along with smaller regional carriers will offer it. That includes Verizon, AT&T, T-Mobile, Sprint, Cricket, and others. Additionally, head to a nearby Walmart, Best Buy or even Target to reserve yours. Keep in mind they won't ship until around September 12th for delivery on the 15th, or maybe a little earlier.
In an effort to help you pre-order your Galaxy Note 8, below are links to all major carriers, their announcements, and pricing details.

Verizon Wireless
Pricing will vary from each carrier, but as expected the price is pretty high for this impressive new phone. To pre-order the Galaxy Note 8 from Verizon click here.
Verizon Galaxy Note 8: $40 a month for 24 months on Verizon device payment ($960 retail)
This is one expensive smartphone, and even payment plans are higher than expected. That said, Verizon is offering 50% off the Note 8 with a valid device trade-in.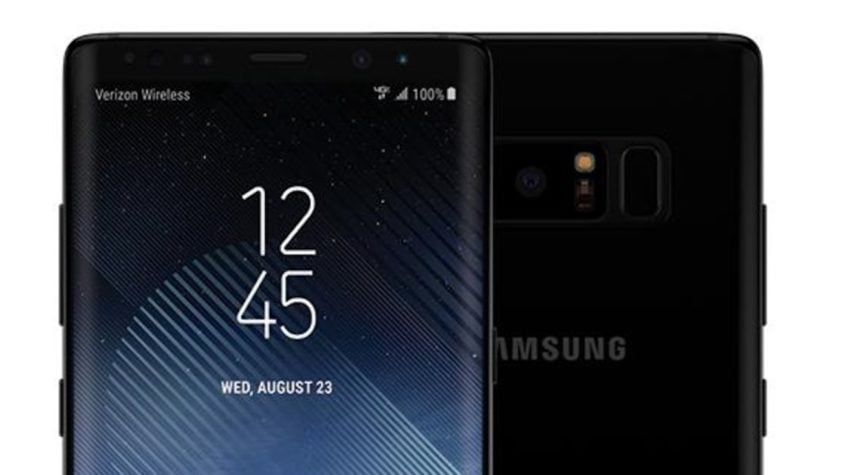 T-Mobile Pre-Order
In previous years T-Mobile offered really good deals in addition to what Samsung's already giving away for free. Like a subscription to Netflix or HBO GO. And while they've yet to announce anything like that for the Note 8, we do have full pre-order pricing and information. Click here to get it from T-Mobile.
Also, T-Mobile has the lowest price outright for the Note 8 out of all the carriers.
T-Mobile Galaxy Note 8: $210 down and $30 a month on T-Mobile's Equipment Installment Plan, or $0 down and $39 on JUMP!  ($930 full retail)
AT&T Pre-Order Info
As expected, AT&T is offering the Galaxy Note 8 tomorrow and on September 15th just like everyone else. However, the carrier has some impressive deals you'll want to consider. That said, most of them require you to also sign up for DirecTV. If you do though, you could get a second Galaxy Note 8 for free or a $500 towards a new Samsung HDTV.
That's not what's important though. If you want to know AT&T pricing and get a link to buy your Note 8, click here.
AT&T Galaxy Note 8: Available on AT&T Next for $31.67 a month for 30 months ($950 retail)
Get a Note 8 and DirecTV and get $750 in credit toward a second Galaxy Note 8. Making the second one only $200.
Sprint Pre-Order Details
For more information from Sprint check out its landing page available right here. Sprint is offering the Note 8 on a lease plan, monthly payments, or outright. It's eligible for the Galaxy Forever upgrade program, too.
Sprint Galaxy Note 8: Sprint 18-month lease for $40 per month
It's worth noting that all major carriers and pretty much anywhere you pre-order the Galaxy Note 8 is offering the deal mentioned above. Every single pre-order is eligible for the free Gear 360 camera or the Samsung bundle with a microSD card and wireless charging stand. So keep that in mind, and head to Samsungpromotions.com once you get your phone on September 15th.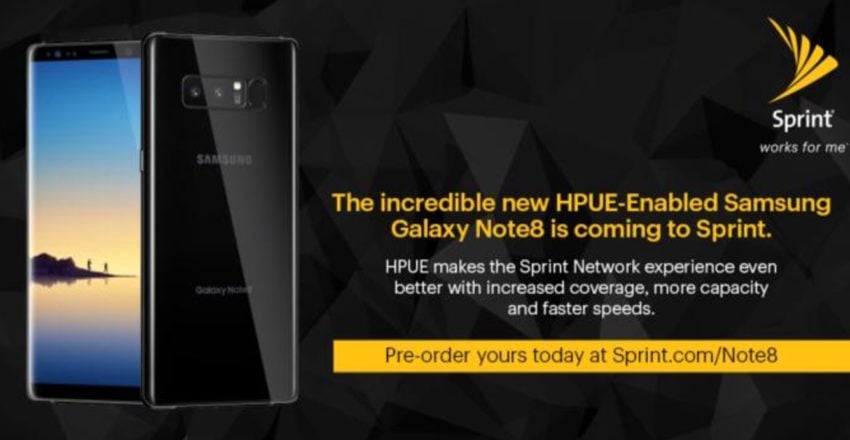 US Cellular
Samsung confirmed that all major carriers are partners will have the phone starting August 24th. That's only the pre-order date though. And while US Cellular didn't announce full pricing, you can find out more information right here.
US Cellular Galaxy Note 8: Pricing not yet available. Those who switch to US Cellular and pre-order the Note 8 get a free $300 gift card.
We'll update with more information once it's available for US Cellular and other carriers.
Unlocked Galaxy Note 8 & Best Buy
For the first time ever, Samsung's releasing a factory unlocked Galaxy Note 8 at the same time as carriers, instead of 2-3 months later. This doesn't have any carrier apps or bloatware, works everywhere, and hopefully will get software updates faster than carrier models.
All four major carrier versions are available at Best Buy for pre-order, and the big-box retailer is also stocked with the unlocked Galaxy Note 8. Click here for more details.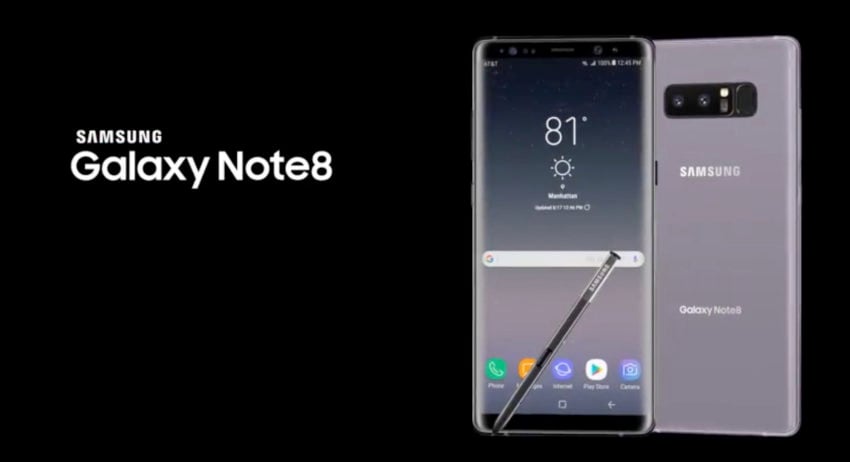 Galaxy Note 8 Release Date
Remember, the Galaxy Note 8 release date isn't until September 15th. Meaning buyers still have a few weeks to wait before it arrives. Take that time to buy some accessories, get a screen protector, and get ready for its arrival.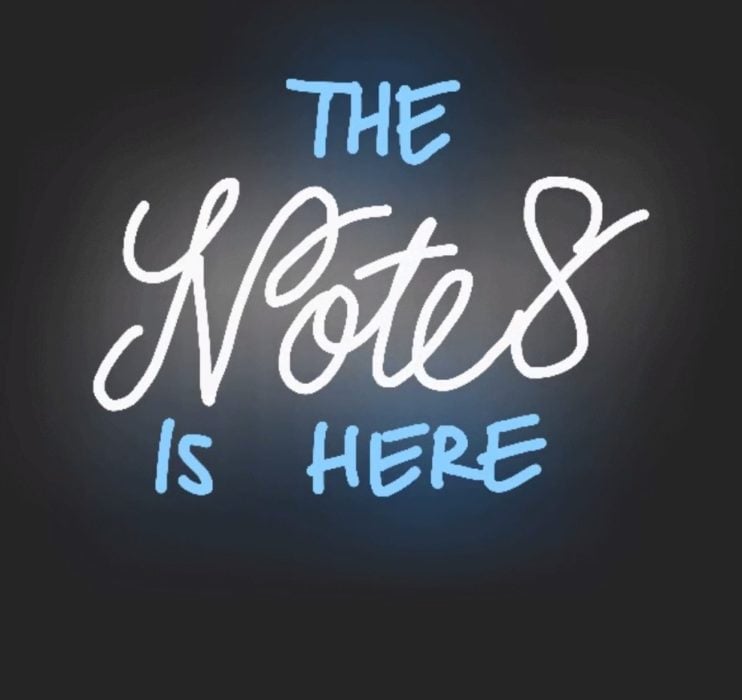 However, we do have some good news. Those who pre-ordered the Note 8 are getting it early. Some received it September 4-5th from Verizon, and Sprint is shipping early too. One report said you can walk into Verizon and get it today. T-Mobile is sending out emails saying devices are shipping right now, although their website still says September 13th.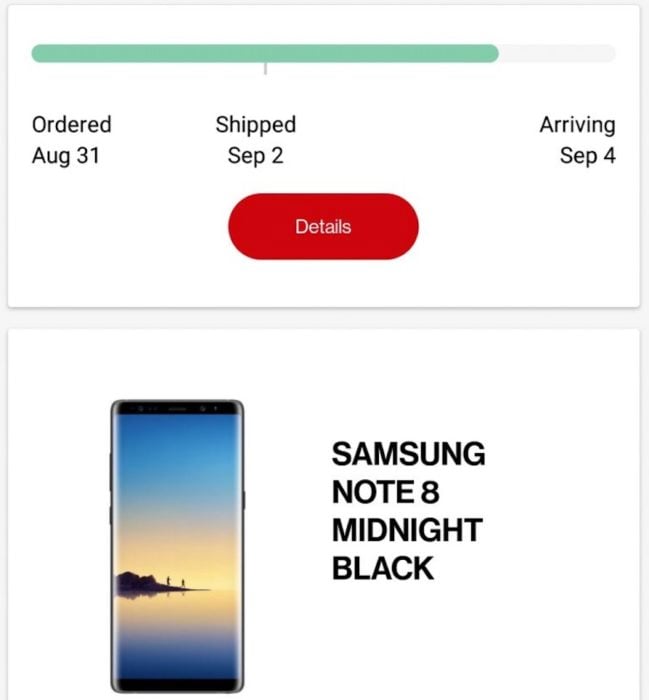 Additionally, Verizon's website claims all pre-orders will get delivered by September 14th, one day early. If you didn't pre-order yet, you might want to.
Other Details
As a reminder, carrier models in the United States only come in Midnight Black or Orchid Gray. The other two colors (Gold and Blue) announced during the event aren't available yet. We're expecting some sort of exclusive release for those on a carrier, or Best Buy could offer the blue model in the near future. We'll keep an eye out for more details.
To recap, the Galaxy Note 8 has a big 6.3-inch Quad-HD Infinity Display with curved edges. It's the biggest Galaxy Note ever. That said, the screen has small bezels around the entire device making it physically smaller than the Galaxy Note 7 from 2016. It's easier to hold and use while having a big beautiful screen.
Samsung's Note also comes with two cameras on the back for improved photography. Like past releases, we have wireless charging, an S-Pen stylus, IP68 dust and water resistance and much more. This might be Samsung's best phone yet. While you're here, consider buying one of these 20 Best Galaxy Note 8 cases.

As an Amazon Associate I earn from qualifying purchases.