Samsung Galaxy Android 8.0 Oreo Updates Confirmed
Samsung isn't talking specifics yet but Google's confirmed incoming Galaxy Android 8.0 Oreo updates with a chance for release in 2017.
Google's pulled its highly anticipated Android O update out of beta and the update is starting to head out to Pixel and Nexus devices around the world.
The update, now known as Android 8.0 Oreo, will roll out to Nexus and Pixel devices first before heading out to a long list of Android devices worldwide.
The company says it has been working closely with Android manufacturers and that Android 8.0 Oreo updates will be heading out to non-Pixel and Nexus phones before the end of the year.
Google hasn't confirmed any devices but it says "hardware makers including Essential, General Mobile, HMD Global Home of Nokia Phones, Huawei, HTC, Kyocera, LG, Motorola, Samsung, Sharp and Sony are scheduled to launch or upgrade devices to Android 8.0 Oreo." The company didn't outline any specific release dates for those manufacturers.
Samsung hasn't confirmed any upcoming Galaxy Android Oreo updates but flagship devices like the Galaxy Note 8, Galaxy S8, and Galaxy S8+ should be among the first to the upgrade. The Galaxy Note 8 is rumored to be running Android Nougat and not Android Oreo when it arrives later this year.
Other candidates include the Galaxy S7 and Galaxy S7 Edge, the company's two flagships from last year, and several other mid-range devices including the Galaxy A7 (2017), Galaxy A5 (2017), Galaxy A3 (2017), Galaxy J7 (2017), Galaxy J5 (2017), Galaxy Note 7 FE, and Galaxy Tab S3.
Last year, the company ran an Android Nougat beta on the Galaxy S7 and Galaxy S7 Edge ahead of an official release in 2017. It's unclear if the company will run an Android Oreo beta for select Galaxy devices.
Samsung typically keeps its devices updated with new features for two years though it usually extends bug fixes and  security patches to devices beyond the two year mark.
Aging devices like the Galaxy Note 4 and Galaxy Note Edge were recently updated with the latest security patches from Google and Samsung.
It's unclear what Samsung's version of Android Oreo will look like though it could include features from the upcoming Galaxy Note 8.
Samsung's new flagship will reportedly run the company's new Samsung Experience 8.5. The new UI is rumored to include performance enhancements like optimizations for iris and face recognition.
The company's Samsung Experience 8.5 will supposedly hit the Galaxy S8 and Galaxy S8+ down the road though a specific timeline is currently unknown.
Samsung Galaxy Android Oreo: 5 Things to Expect & 3 Things Not To
Expect a Samsung Galaxy Android Oreo Beta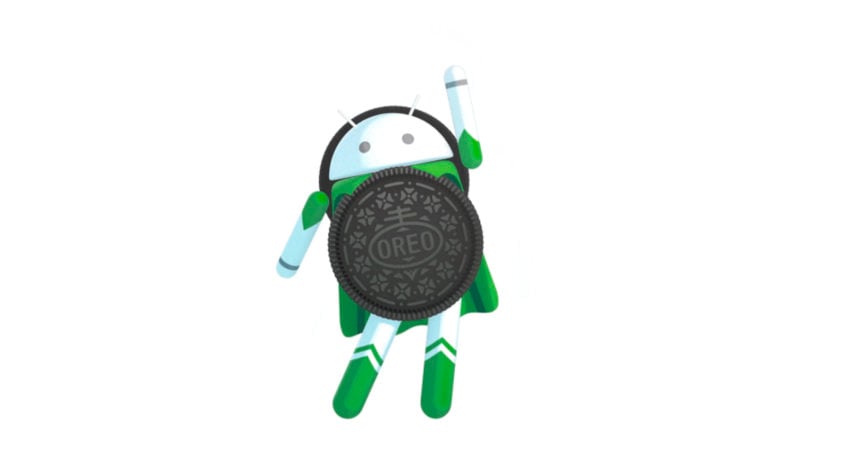 Unless it drastically shakes things up, we expect Samsung to release an Android Oreo beta for select Galaxy devices.
In late 2015, Samsung released an Galaxy S7 Nougat beta. The beta gave users a chance to try the features early, but more importantly, it helped Samsung squash bugs ahead of the software's release.
This wasn't the first time Samsung publicly tested new Android software. The company also ran an Android Marshmallow beta for the Galaxy S6, Galaxy S6 Edge, and Galaxy Note 5 back in 2015. The Galaxy Note 7 wasn't included in the Nougat beta because, well, it started blowing up.
Nothing is confirmed, but it looks like the company is prepping an Android Oreo beta for the Galaxy S8 and Galaxy S8+.
Look for the Galaxy S8, Galaxy S8+, and, perhaps, the new Galaxy Note 8 to take part. If you own an older device like the Galaxy S7 or a mid-range device , your chances of seeing a beta are much slimmer.

As an Amazon Associate I earn from qualifying purchases.