Samsung Galaxy Note 10 News, Rumors & Release Details
With the Samsung Galaxy Note 10 launch finally here and the release date only a week away, exciting information and new rumors continue to emerge. Here, we've gathered all the latest Galaxy Note 10 and Galaxy Note 10+ news, leaks, videos, and specs into one place for excited fans.
If you're asking yourself, "when does the Galaxy Note 10 come out?" or "should I buy the Galaxy Note 10+?" we have all the details, and that includes pricing.
While the Galaxy S10 has a beautiful design and a big screen, we're expecting even bigger things from Samsung and its multiple Galaxy Note 10 models. Yes, they will release at least two different versions of the Galaxy Note 10, and possibly a third.
Samsung Galaxy Note 10 Release Date: August 7th, 2019 launch event, Aug 23rd release
What is the Galaxy Note 10?: Samsung's biggest flagship phone with a stylus. The 10th one.
What to expect?: 2-3 phones, triple cameras, in-display fingerprint sensor & edge-to-edge displays
How Much Will it Cost?: $949 and $1099 according to leaks
This is the 10th anniversary of the Samsung Galaxy Note 10. Which is why Samsung introduced amazing new technology this year like the in-display fingerprint scanner, camera cutouts in the screen, and a triple camera setup on the back.
Samsung's Note 10 must compete with three new iPhones from Apple, Google's powerful Pixel 4 XL, and the latest Chinese phones with neat features like notchless screens and pop-up cameras.
Now that you know a few important details and we've answered some general questions, here's everything we know, the latest leaked video and more to get you excited.
Latest Galaxy Note 10 News (August 2019)
Samsung's Galaxy Note 10 is just weeks away from its debut, and the company just confirmed the Galaxy Note 10 launch event is on August 7th. Leaks followed that by stating the release date is August 17th. In another week or so, you'll be using the Galaxy Note 10 or Note 10+.
That said, Samsung recently opened pre-orders and the fine-print suggested all pre-orders will arrive by August 23rd. Furthermore, we now have final pricing information, along with official photos of the device courtesy of @evleaks.
https://twitter.com/evleaks/status/1158812608847384576
Plus, we're still getting a lot of news, rumors, and reports about these phones. Whether that's the talk of a new super-fast charging, different camera setup, or the cutout in the screen for the front-facing camera. At the end of June, we received our first real photos of the phone, followed by even more information.
Plus, the always reliable leakster @Iceuniverse just revealed two very exciting new tidbits. The Galaxy Note 10 will use a brand new triple-stage aperture in the camera to take amazing photos. That means the main 12MP camera will have an aperture of F1.5/F1.8 and F2.4. Samsung's Galaxy S9 was the first ever dual aperture phone (F1.5 and F2.4) so this is really exciting. Potentially letting the main camera get the perfect shot almost every time.
Samsung China engineers said that the Note10 camera will use a three-stage variable aperture: F1.5/F1.8/F2.4

— Ice universe (@UniverseIce) June 20, 2019
The leakster further goes on to suggest that the Note 10 will have the smallest bezels of any Samsung phone to date, and nearly zero bezel or "forehead" at the top. In fact, it's so small that there's no room for a speaker grill or a notification LED. As a result, the Note 10 will be Samsung's first phone to use its new SoD tech, which stands for Sound on Display. The entire screen will act as a speaker. Plus, this new video from Samsung hints at major productivity controls.
Say goodbye to hassle, and hello to powerful!
Register now on https://t.co/ZwHvMZlCpg & get a chance to win the Next Galaxy!

See the Next Powerful Galaxy on August 8, 2019 #SamsungEvent pic.twitter.com/yToGVbq9Bz

— Samsung Indonesia (@samsungID) July 8, 2019
Next, the always reliable @OnLeaks released photos and video of it from every angle courtesy of the site 91mobiles. New case leaks seemingly confirm that design, too.
Perhaps the biggest news is that Samsung will offer 2-3 different Galaxy Note 10 phones in 2019. Those include the main flagship Galaxy Note 10+ with a massive 6.75-inch (listed as 6.8-inches) screen, then a smaller 6.28-inch Galaxy Note 10. Unfortunately, the smaller model is NOT a "budget" device, it's simply got a smaller display, and that's all.
https://twitter.com/evleaks/status/1153571111973601281
Keep in mind that this information is always subject to change. That said, we believe the smaller Galaxy Note 10 will come with a triple rear camera setup, while the bigger main Note 10 will pack four powerful cameras on the rear. However, there's a chance only the bigger Galaxy Note 10+ with 5G will have four rear cameras, similar to the Galaxy S10 5G.
And yes, we know these names are getting out of hand. The Galaxy Note 10+ 5G is a mouthful.
We're expecting the same powerful specs under the hood as the Galaxy S10, anywhere from 8-12GB of RAM, tons of storage options, a ceramic model, and a significant upgrade to the battery life. Rumors of a 4,500 mAh battery in the bigger Galaxy Note 10 is perhaps the most exciting aspect of the phone.
Galaxy Note 10: All The Important Details
We could go on and on about the sleek design, cutout in the screen for the front camera, talk about the big curved AMOLED displays or how many cameras these phones will have. For now, those are all rumors. So, instead, we'll simply share a few things we think are 100% known, accurate, or facts, along with some key important details for buyers.
The Galaxy Note 10 will come in two main screen sizes (6.28-inch and a bigger 6.75-inch model. Both Quad-HD AMOLED. Samsung lists them at 6.3 and 6.8-inch screens.
A camera cut-out in the screen will house the front-facing camera
All models will have 3-4 rear cameras, a built-in stylus, amazing screens, super-fast charging
For the past four years Samsung has released two Galaxy S phones, then a bigger Galaxy Note later in the year. For 2019 they completely changed things up, so we're not sure what to expect for the second half of the year. They offered even bigger Galaxy S10 and S10+ phones, and a smaller, flat, affordable Galaxy S10e.
We believe they could follow that same approach for the Galaxy Note 10 series. Offering a slightly smaller, flat-screened budget Galaxy Note 10e for those that want the stylus experience on a budget. Then a big powerhouse flagship phone for everyone else — the Galaxy Note 10+. Or, just match the S-series with a regular and Plus variant. We've seen the name "Pro" a lot, but the latest real photos show "Galaxy Note 10+" as the model name.
Galaxy Note 10 & Note 10+ Specs (Rumored)
6.3-inch and 6.8-inch Curved Quad-HD Infinity Display (Bezel-free)
8-core Qualcomm Snapdragon 855 Processor in the US and Samsung Exynos in select regions
8-12GB of RAM and 128/512GB or 1TB storage with microSD expansion (Higher RAM and storage options on bigger model)
Android 9 Pie With Samsung One UI
Triple Rear Cameras: 12, 12, 16MP (Triple variable aperture main lens (F1.5/F1.8 and F2.4), f/2.4 telephoto lens, and super wide-angle camera) Dual OIS, 960 FPS slo-mo, 4K, 10-scene optimizer, Night Sight (same as S10)
10MP Front Selfie Camera with Portrait Mode & Improved 3D AR Emoji
Stereo Speaker tuned by AKG
3,400 mAh & massive 4,300 mAh (on bigger Note 10) batteries with new 25w Faster Charging, Wireless Charging 2.0 and Powershare Reverse Wireless Charging
IP68 Dust & Water-resistance, S-Pen Stylus
USB Type-C, Bixby 2.0, Bixby AI, new Air Gestures & stylus controls, wireless Dex Live, etc
Heart-rate sensor, In-Display Fingerprint Sensor
No 3.5mm headphone jack and no Bixby button
We're also hearing that while they'll both have 25w faster chargers in the box, the Galaxy Note 10+ will be capable of 45w charging, you'll just have to buy the faster wall plug for those speeds. That's Samsung taking a page out of Apple's book to make more money.
Furthermore, @evleaks states the Note 10 will come with Qualcomm's new faster Snapdragon 855+ processor, while other leaks claim only models outside the US will have the plus variant. We'll have to wait and see.
Keep in mind that this list is just speculation, but we're fairly confident in most of the information. Basically, the Galaxy Note 10 series will follow a similar trend as previous years and match the Galaxy S10 in most areas, while offering a few big improvements to key components. Multiple leaks have all but confirmed the bigger 4,300 mAh battery in the Note 10+, which is exciting.
If Samsung throws a massive 4,300 mAh battery in the phone and packs on its latest cutting-edge 45w wired charging, the Galaxy Note 10 will be a winner. It looks like the phones will come with Samsung's first-ever 25w charger in the box, but they'll sell the 45w option too if people want to pay more for even faster charging.
Galaxy Note10, with a 25w charging head, has been confirmed. pic.twitter.com/9GdJ9fE8MR

— Ice universe (@UniverseIce) July 17, 2019
If you do manage to burn through the huge battery, it'll top off extremely fast. However, making room for all of this technology means Samsung removed the headphone jack. Which is unfortunate for those that still care.
Samsung Galaxy Note 10 Price
With three different Galaxy S10 phones in 2019, Samsung really shook up its pricing strategy. Mainly to compete with the budget iPhone XR and cheaper devices like the OnePlus 6T.
The Galaxy S10e was only $649 while the bigger Galaxy S10 came in around $799. That's cheaper than in previous years, which is a plus. However, in 2018 the Galaxy Note 9 cost $1,000. With a bigger screen, in-display fingerprint scanner and several other changes, we could see the Galaxy Note 10 top $1,099. Here's what we're hoping for:
Galaxy S10e – $649
Regular Galaxy S10 – $799
Galaxy S10 Plus – $899
Galaxy Note 10e – $749
Galaxy Note 10 Plus – $999, $1,199, and more for 12GB RAM or 512/1TB storage
Now, here's what the latest leaks suggest, which is very unfortunate as it looks like both models will be very expensive.
Galaxy Note 10 – $949
Galaxy Note 10 Plus – $1099
Those prices are just a guess. However, leaks suggest the smaller Galaxy Note 10 could potentially cost $999, which sounds insane. With the company asking around $1,100 for the bigger Galaxy Note 10+. Then, Samsung's biggest and best device with 5G will cost even more. So much for undercutting the iPhone 11 Max in pricing, right?
Galaxy Note 10 Cameras (And cutouts)
All the leaks we've seen so far confirm the Galaxy Note 10 will come with at least four cameras. That's three on the back and one on the front. Plus, we could see up to six on the Galaxy Note 10 Pro 5G variant if they put four on the back and two up front.
However, trusted leakster IceUniverse claims that Samsung will completely ditch the dual front-camera setup we saw with the Galaxy S10+, and stick to a single small centered cutout in the screen. Personally, this is a smart choice. Two front cameras are unnecessary.
Galaxy Note 10 will have 4 cameras: Triple rear cameras with the main 12 Megapixel f/1.5 variable aperture camera, a 12MP f/2.4 telephoto zoom lens, and 16MP super-wide angle camera. Will feature dual optical image stabilization, 960 FPS slo-mo, 4K, etc. Then, a 10MP f/1.9 front-facing camera with 4K, portrait mode, face unlock & more.
Expect the same camera setup on the smaller Galaxy Note 10
We could see potentially six cameras on the biggest, best, most expensive Galaxy Note 10 Pro with 5G. 
Galaxy Note10 is Samsung's last 1/2.55-inch 1.4um CMOS flagship phone. Samsung has been using it for 4 years. Starting next year, Samsung S11 will adopt a new large-size large-pixel CMOS.

— Ice universe (@UniverseIce) May 29, 2019
Sadly we believe Samsung will use mostly the same cameras as the S10 from earlier this year. They're saving the biggest changes and an all-new sensor for the Galaxy S11 in 2020. However, the Note 10 will still take amazing photos with the 3-stage variable aperture sensor.
Samsung Galaxy Note 10 Release Date
Now that we've told you all of this, your biggest question is likely "When can I buy the Galaxy Note 10?". Just like Samsung does every year, they'll announce and release these phones ahead of the yearly IFA tradeshow event in Berlin, Germany. And, just as expected, the official Galaxy Note 10 launch event is scheduled for August 7th in New York City.
August 7th launch event confirmed 
Day 1 pre-orders, with the release date 1-2 weeks later (leaks suggest August 17th)
Potentially as early as August 16th in-stores or on T-Mobile shelves
We're also hearing that Samsung could have a HUGE surprise up its sleeve for the unpacked event later this year. By that, we mean something more exciting than the Note 10, and more exciting or innovative than the Galaxy Fold from earlier this year. A radical new device. Or, they'll just re-launch the Galaxy Fold.
A Few More Note 10 Details
In closing, we'll share a few other last-minute details, new renders and concepts, or anything else in this section. For one, at the end of May Samsung announced a crazy new 100w charging system they could employ in smartphones soon. We're not sure if that'll make it into the Galaxy Note 10, but if so, it would make it one of the fastest recharging systems of any smartphone. They'll probably save it for the Galaxy S11.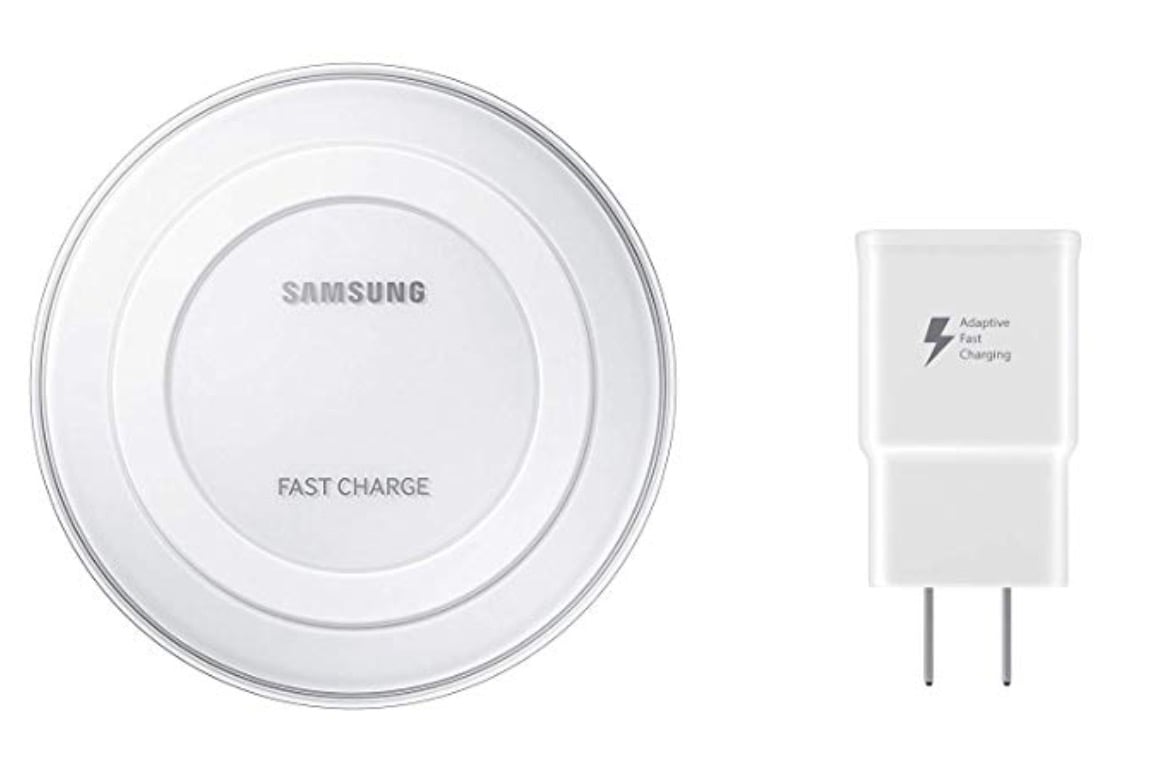 Additionally, Samsung has a new higher speed "fast wireless charging" system they introduced with the Galaxy S10 5G, which will likely be in all models of the Galaxy Note 10. Essentially making it Samsung's biggest, best, fastest phone with the biggest battery they've ever used to date and several quick charging technologies. The idea here is owners won't have to worry about running out of juice during a busy day, and if they do, it'll recharge quick.
We're also hearing rumors about several neat new S-Pen controls, gestures, and wireless tools similar to what we saw with the Note 9. And considering the launch event image shows the S-Pen and the camera, we have a feeling software enhancements will be a big part of the launch. Last year Samsung turned the S-Pen into a remote control for slideshows, presentations, a camera shutter button and more. We're expecting those ideas to continue into the Note 10 stylus, software, and even "Dex Live" where users can wirelessly turn the phone into a PC-like experience on any monitor or TV.
Either way, expect more information over the coming days and August kicks off. Either way, you only have a few more weeks to wait until you can walk into a store and buy one. We'll continuously update this post with the latest info as it becomes available.

As an Amazon Associate I earn from qualifying purchases.