7 Reasons to Wait for the Galaxy S20 & 6 Reasons Not To
You might have your eyes on the Samsung Galaxy S10 or Galaxy Note 10, but some of you might be better off waiting for the Samsung Galaxy S20.
The Galaxy S10e, Galaxy S10, Galaxy S10+, and Galaxy S10 5G are the current Galaxy S flagships. If you're in the hunt for a new smartphone, these Galaxy S10 models should be at or near the top of your list. All of them are very capable devices.
Samsung also released another 2019 flagship. The company's Galaxy Note 10 series is on shelves right now and the big-screen flagship comes in three formats: Galaxy Note 10, Galaxy Note 10+, and Galaxy Note 10+ 5G.
If the current crop of devices fails to catch your eye or you're simply not in a rush to buy a new device, you should think about waiting for the company's Galaxy S20 flagships.
Samsung Galaxy S20 Rumors
According to leaker Ice Universe, the Galaxy S20 is dubbed "Picasso" behind the scenes. The Galaxy Note 10, Samsung's new flagship, is called "Da Vinci." Ice Universe also claims the devices will be called Galaxy S20 instead of Galaxy S11.
As for the changes on board, the Galaxy S20 might be slimmer than the Galaxy S10, will almost certainly feature some massive upgrades to the camera, will likely deliver the company's first 120Hz display,  and should bring a new processor to the Galaxy S series.
The first images of the official Galaxy S20 design have leaked and we've also seen it grab a Bluetooth certification. The Galaxy S20 and Galaxy S20+ have also visited the FCC, a necessary step ahead of the official launch.
The Samsung Galaxy S20 release date is still a few days away and some of you might not have the ability to wait. That said, the Galaxy S20 should be on your radar if you'll be looking for a device in early 2020, if only to rule out waiting for its arrival.
In this guide we'll take you through the best reasons to wait for the Samsung Galaxy S20 and the reasons why you might want to pass and go with another device.
Wait Because the Galaxy S20 Launch Date is Close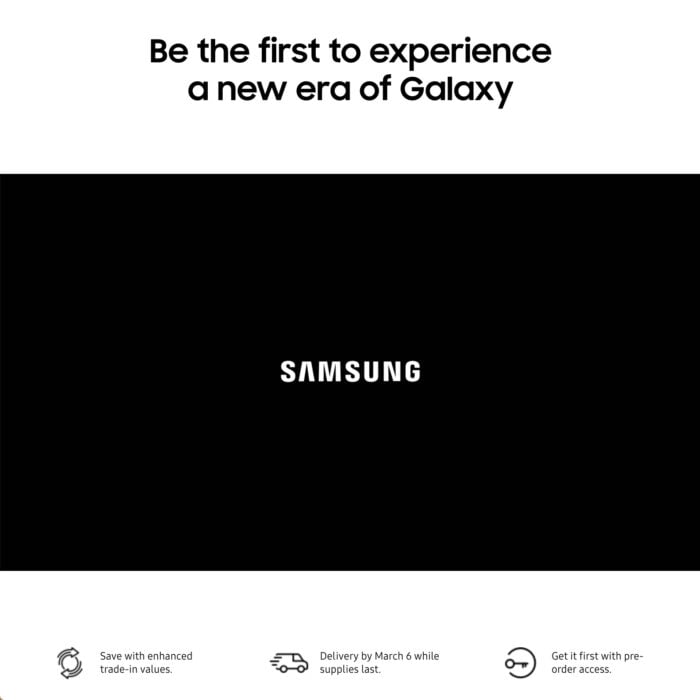 If you can't wait until March, it's time to move on. However, if you can wait a few more days, it might be a good idea to hang around for Samsung's announcements.
After a bit of back and forth, the Galaxy S20 launch date is confirmed. The company says it will host an Unpacked event on February 11th in San Francisco and it's there that we'll learn all about the new devices.
We don't have an official Galaxy S20 release date just yet, but we expect the devices to hit shelves in the United States, and other regions, shortly after the announcements. Pre-orders should kickoff shortly after the event.
Frandroid claims the new devices will land at retail stores in France on March 13th. Another report puts the Galaxy S20 release date on the first Friday in March (March 6th).
Samsung's Galaxy S20 reservation page appears to confirm a March 6th release date for the United States.
If you head to the reservation page, you'll notice that it says "Delivery by March 6 while supplies last." You can also see it in the screenshot here. So that's that.
Speaking of pre-orders, Evleaks has leaked an image that confirms plans to give those who pre-order a Galaxy S20 a free pair of Galaxy Buds+. This doesn't come as much of a surprise as we've seen Samsung offer similar perks in the past.