Samsung Galaxy Note 8 Makes Galaxy S8 Obsolete
The new Samsung Galaxy Note 8 has one feature that makes the Galaxy S8 and Galaxy S8+ obsolete. The new Galaxy Note 8 has dual rear-facing cameras, which means users will be able to take photos and videos in telephoto mode. While the Galaxy S8 and S8+ are great phones, everyone that uses their phones as their primary camera should consider buying a phone with dual lenses.
One of the biggest problems with most phones' cameras is that they use single wide-angle lenses. That's great for taking photos of landscapes and squeezing a lot of people into a frame, but wide-angle lenses aren't so great for taking portraits or taking pictures of kids playing sports from the sidelines. Yes, cameras with single lenses do allow users to zoom in using the camera app, but digitally zooming means you'll end up with fuzzy photos and video.
Read: Best Galaxy Note 8 Deals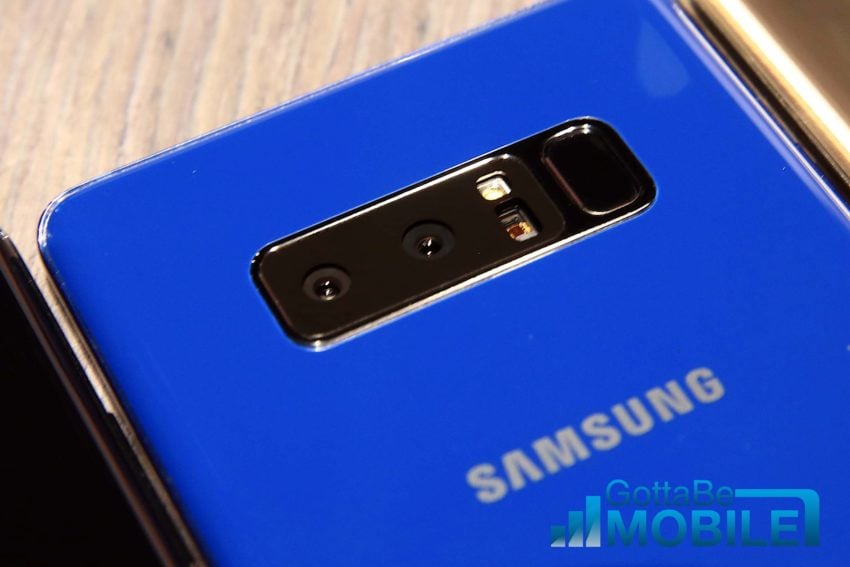 The Galaxy Note 8 isn't the first phone to have dual cameras on the back of it. Apple's iPhone 7+ has dual cameras in a similar configuration. The iPhone 7+'s telephoto camera produces stunning portraits with blurred backgrounds, similar to what you see from professional-grade cameras.
The Galaxy Note 8's rear-facing cameras are right next to each other. The telephoto lens is equivalent to a 2x zoom of the wide-angle lens, which means it will be a lot easier to fill the camera's frame with your favorite subjects. If the 2x optical zoom still isn't enough, zooming in further will be much sharper than doing so with the Galaxy S8.
https://youtu.be/rD37VVMda88?t=55m20s
Samsung detailed the dual-lens camera setup at its Galaxy Unpacked 2017 event in New York.  The above video includes Galaxy Note 8's Live Focus Photo mode demonstration, which allows users to blur backgrounds so the subject can stand out. Live Focus allows users to adjust photos' background blur either before or after they're shot.
Not only are the Galaxy Note 8's cameras superior to the Galaxy S8's camera, but it has one feature that the camera Apple packed into the iPhone 7 Plus does not. Both of the Galaxy Note 8's lenses have a feature called Optical Image Stabilization (OIS), which helps produce sharper images when the phone is moving or when there isn't a lot of available light. While the wide-angle lens on the iPhone 7 Plus has OIS, the telephoto lens does not. Of course there's a lot more to a camera than OIS, but the iPhone 7 Plus users definitely notice the lack of OIS when recording video and shooting in low light when using 2x zoom.
The Samsung Galaxy Note 8 is of course newer than the Galaxy S8 and Galaxy S8+. That means that you won't find killer deals on the Note 8 like you'll find on the Galaxy S8 and S8+.  If the Galaxy Note 8 is in your price range, then you shouldn't bother with the single-lens Galaxy S8 or Galaxy S8+.

This article may contain affiliate links. Click here for more details.