Samsung Galaxy S21 Problems: 5 Things You Need to Know
Samsung Galaxy S21, Galaxy S21+, Galaxy S21 Ultra, and Galaxy S21 FE users are running into a variety of bugs, performance issues, and software glitches.
Samsung's working to resolve problems that have been around for months and we'll continue to see new issues emerge as more people buy these phones and as current owners put more mileage on their devices.
In this guide you can learn about the current state of Galaxy S21 problems, potential fixes for these problems, places to find feedback, and what's next in terms of Android software updates for these phones.
Galaxy S21 Problems
Galaxy S21, Galaxy S21+, Galaxy S21 Ultra, and Galaxy S21 FE users are encountering numerous bugs and performance issues. A lot of these complaints have come from users who have installed Samsung's Android 13/One UI 5 update.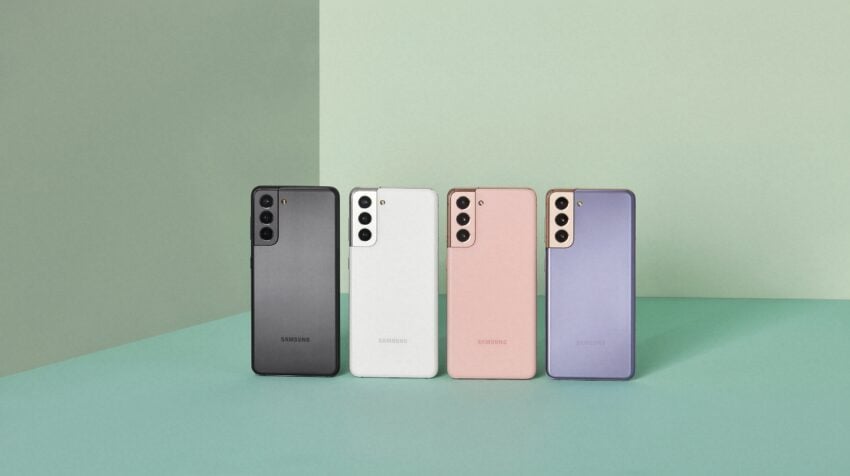 Galaxy S21 users are reporting abnormal battery drain, installation issues, notification issues, problems with first and third-party apps, UI lag, charging issues, data issues, screen refresh problems, issues with the camera app (the app has crashed numerous times on the Galaxy S21 in our possession), call quality issues, Wi-Fi problems, sound issues, and more.
Again, this list will grow as times goes on as more people buy the Galaxy S21 series and as Samsung pushes out new Android 13 firmware updates to these phones.
Where to Find Feedback About Performance
If you own a Galaxy S21, Galaxy S21+, Galaxy S21 Ultra, or Galaxy S21 FE, or if you're thinking about buying one of these devices, make sure you keep an eye on feedback about performance from Galaxy 21 users.
There are several places to find feedback about the Galaxy S21 series' performance on Android 13. We recommend keeping an eye on XDA-Developers, the Galaxy S21 Reddit, and the Android Reddit.
If you live in the United States you'll also want to keep your eyes on the official AT&T, Verizon, and T-Mobile forums if you own a Galaxy S21 model on one of those networks.
We also recommend poking around social media sites like Twitter and YouTube for feedback about the Galaxy S21 series' current performance.
We'll also provide you with the latest information about Android updates for the Galaxy S21 so be on the lookout for new information as we cruise through the year.
How to Prepare for Android Software Updates
Samsung and its carrier partners will fix a lot of these lingering issues, but software updates often bring problems of their own so you'll want to be extremely careful.
When you fire up your Galaxy S21 there's a chance you're prompted to download a new version of Android. Again, new updates can cause problems so you'll want to prepare your device for the move to a new Android build.
There's no way to predict how a new version of Android firmware will impact your Galaxy S21's performance. Some of you will see a performance boost, others will run into issues. This is precisely why you should spend some time prepping your phone for the move.
Here's what we recommend doing before installing Android on your Galaxy S21, Galaxy 21+, Galaxy S21 Ultra, or Galaxy S21 FE:
Backup your data.
Get familiar with the newest version of Android 13.
Have your login information handy.
Dig into feedback about the latest updates performance.
Cleanup your phone's storage.
Find fixes for potential problems.
Check in with IT.
Check app reviews and install updates.
Follow these steps and you should be able to avoid major issues.
How to Fix Galaxy S21 Problems
If you run into a bug or performance issue on your Galaxy S21, Galaxy S21+, Galaxy S21 Ultra, or Galaxy S21 FE there's a good chance you'll be able to fix whatever is ailing your phone.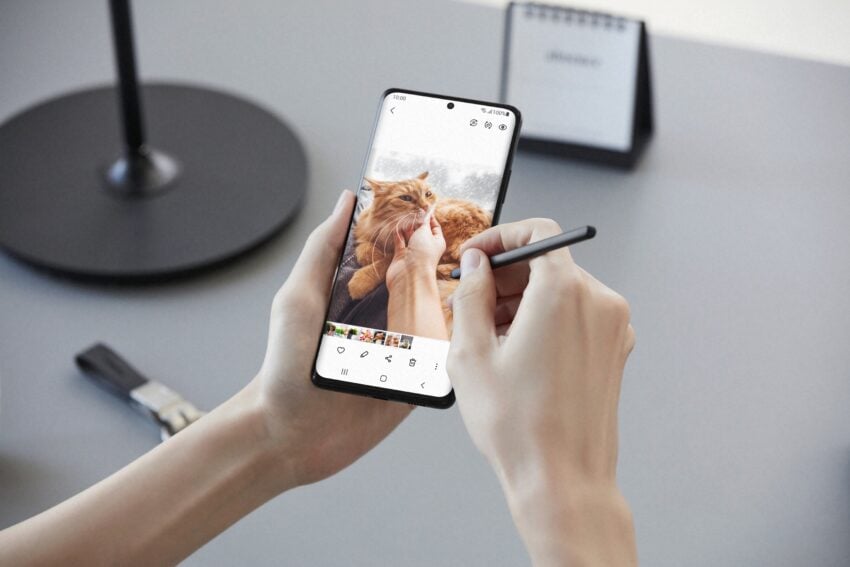 If you run into an issue, take a look at our list of fixes for common Galaxy problems. We've also released a guide that could help you fix battery life issues.
If you don't find what you're looking for in our guides, you should check out the XDA's Galaxy S21 forums, carrier support forums (AT&T, T-Mobile, Verizon, for example), and the Galaxy S21 Reddit for potential fixes.
You can also get in touch with Samsung or your provider on social media sites like Twitter. Samsung's also got a customer support line that could help.
What's Next
Samsung continues to push monthly security patches to the Galaxy S21 series and these updates often include bug fixes for lingering issues.
Software support for the Galaxy S21, Galaxy S21+, Galaxy S21 Ultra, and Galaxy S21 FE will last for a few more years. Samsung currently provides four to five years of support to flagship devices like the Galaxy S21 series.
If your carrier offers an Android update schedule, keep an eye on it for details. Carriers like Rogers, Fido, and Telus in Canada and Vodafone in Australia keep their customers informed about upcoming Android software updates.
If your carrier has a similar schedule available, you might want to bookmark it and keep an eye out for details regarding incoming Android 13 software updates for your Galaxy S21, Galaxy S21+, Galaxy S21 Ultra, or Galaxy S21 FE model.
For more information about Samsung's Android 13 update, have a look at our guide.
5 Reasons to Wait for the iPhone 15 & 6 Reasons Not To
Wait for Design Changes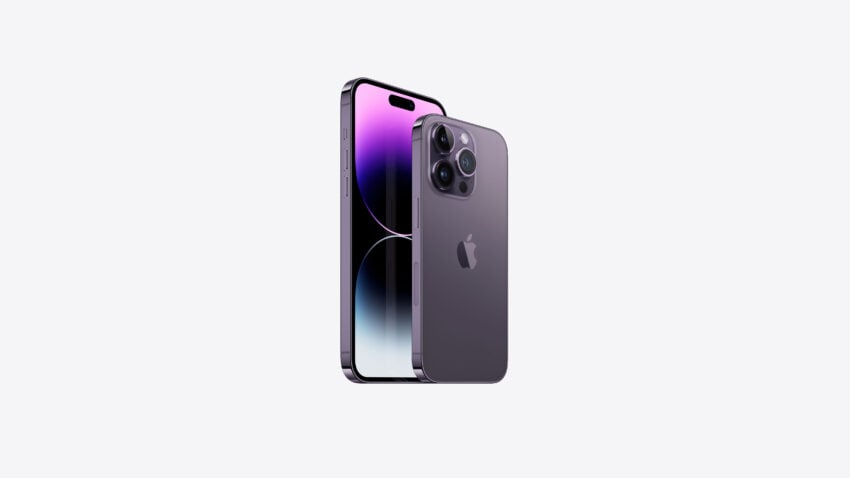 Last year, Apple introduced a brand new pill-shaped notch the company calls Dynamic Island. Unfortunately, this change is only available on the company's high-end iPhone 14 Pro and iPhone 14 Pro Max models. That will likely change this year.
Analyst Ross Young believes Apple could bring Dynamic Island to the lower-end iPhone 15 models. Bloomberg's Mark Gurman does as well.
Analyst Ming-Chi Kuo says the iPhone 15's proximity sensor will be integrated into Dynamic Island. The proximity sensor on the iPhone 14 Pro models is under the display outside of Dynamic Island. This could lead to Face ID improvements.
This might give some of you considering Apple's iPhone 14 or iPhone 14 Plus a reason to hold out and wait for the new models.
On the flip side, Young doesn't think the standard iPhone 15 models will get 120Hz/LTPO like the iPhone 15 Pro models. This haas been backed up by another source who says the iPhone 15/iPhone 15 Plus won't get ProMotion and Always-On display capabilities.
We've heard the the iPhone 15 Max's design will be made out of titanium as opposed to stainless steel.
Leaker ShrimpApplePro claims early information suggests Apple is indeed working on a titanium design. The leaker says the design may also incorporate curved rear edges and a glass back.
In a newer tweet, the leaker says the iPhone 15 Pro models will "have thinner bezels" with curved edges. The display is reportedly still flat, however.
ShrimpApplePro says additional sources now agree with the information and that the bezels on the iPhone 15 Pro models will indeed be thinner.
In a tweet, well-known leaker Ice Universe says the iPhone 15 Pro Max will break the record for thinnest bezels on a smartphone. The record is currently held by the Xiaomi 13.
Front glass panels for the iPhone 15 series have apparently leaked and they depict thinner bezels on the iPhone 15 Pro and iPhone 15 Pro Max.
Analyst Jeff Pu from Haitong International Securities also believes the company is working to deliver a new titanium design. So does Gurman.
We've seen an iPhone 15 Pro dummy unit leak on the Chinese version of TikTok and it gives us a glimpse at what the device might look like. CAD images of the iPhone 15 Pro from 9to5Mac also show us what the final product could look like.
We've also heard the iPhone 15 Pro might have a multi-use action button instead of a mute button. This button would probably work like it does on the Apple Watch Ultra in that it will allow users to map it to different functions.
You can see it in AppleInsider's video above.