Samsung Galaxy S5: 5 Things You Need to Know This Month
July was an extremely interesting month for current Samsung Galaxy S5 users and prospective Galaxy S5 buyers. With that in mind, we want to take a look at a few things Galaxy S5 owners and buyers need to know as we make our way into the month of August.
Last year, Samsung replaced the Galaxy S4 with a new fifth-generation Galaxy S dubbed Samsung Galaxy S5. The Samsung Galaxy S5 was released in April and in that time it has received numerous software upgrades and several price drops thanks to the arrival of the Galaxy S6 and Galaxy S6 Edge.
The Samsung Galaxy S5 might be getting older but it's still a solid smartphone that serves as a budget alternative to Samsung's flagship devices. And while Samsung hasn't announced anything yet, there's a very good chance it will improve in the future thanks to Google's upcoming Android M release.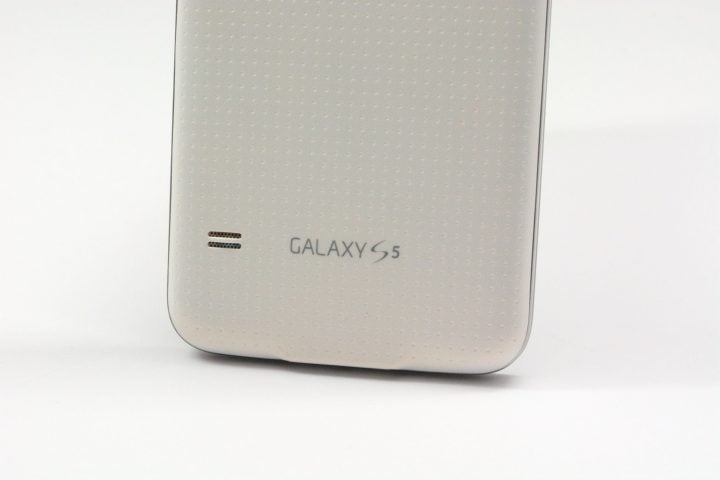 As we push deeper into the year, we continue to see new and important details emerge for current Galaxy S5 users and those that might be looking at buying the phone right now. These details include details about software upgrades, price drops, and more.
July was full of important details for Galaxy S5 owners and buyers and with that in mind, we want to take a look at some of the most important things to know as we push into the month of August towards the release of new updates and new Galaxy phones.
Samsung Galaxy S5 Android 5.1.1 Release
The first thing to know is that the Samsung Galaxy S5 Android 5.1.1 update, for whatever reason, has stalled out as we push away from its initial release date.
Several weeks ago, the Samsung Galaxy S5 Android 5.1.1 update emerged for T-Mobile in the United States. We figured it would be the catalyst for a much larger roll out but that still hasn't happened.
We've seen one carrier (French carrier SFR) confirm an upcoming Galaxy S5 Android 5.1.1 update but so far, it's the only one. Other carriers remain silent about their plans for the Galaxy S5. That doesn't mean that updates won't come, it just means that we could be weeks away.
Samsung's clearly been having problems with Android 5.1.1 behind the scenes so our best guess at this point is that the company needed to put the software through additional testing before pushing it out to the masses.
Carrier Changes
If you're looking to buy the Galaxy S5 in the United States, there are a few things that you should know as we push deeper into August.
In the past few days we've seen AT&T and Verizon make some big changes to how you buy phones on their network.
Instead of offering its Verizon Edge program to customers, Verizon's switched to Device Payment Plans. Under the this new Device Payment plan, buyers can swap upgrades to get a phone on a payment plan. As we've pointed out, it's a sign that two-year contracts are on the chopping block at Verizon.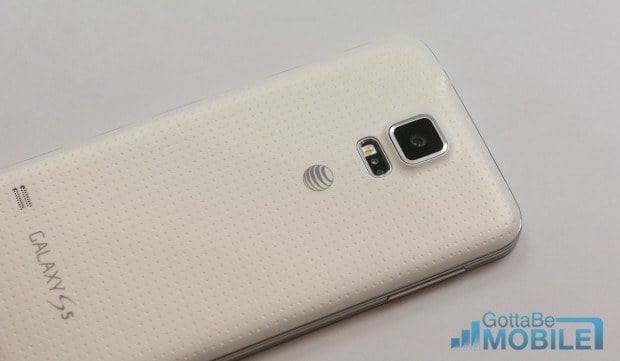 A trusted source recently told Gotta Be Mobile that the death of Verizon two year contracts is imminent and we wouldn't be surprised if Verizon gets rid of them in time for the iPhone 6s release which is expected to take place in the fall.
AT&T's also made some changes. The carrier now requires you to pay a $45 activation fee if you're buying on a two-year contract. This is $5 more expensive than what it was before August 1st and it tacks on a little bit more to the cost of the Samsung Galaxy S5.
The carrier has also quietly added a $15 upgrade fee for those buying on AT&T Next. These don't take on hundreds of dollars but they're still important to note before you buy your next phone.
Galaxy S6 Price Drop
If you're thinking about buying the Galaxy S5, you should know that Samsung's started dropping the price of the Galaxy S6 and Galaxy S6 Edge ahead of its Unpacked event on August 13th.
Last month, Samsung announced that it would cut the price on the Galaxy S6 and Galaxy S6 Edge to encourage sales as we head into the fall. The company has made good on its promise and we're starting to see Galaxy S6 price drops emerge as we make our way into August.
U.S. carriers haven't budged yet but that could change once Samsung announces its new flagship Galaxy smartphones later on this month. Carriers or not, Galaxy S6 deals have also emerged at retailers in the United States.
The Galaxy S6 is an excellent phone and a solid alternative to the Galaxy S5, especially with a discounted price tag. Make sure you look into the Galaxy S6 and Galaxy S6 Edge, and their deals, before buying the Galaxy S5.
Galaxy Note 5 Release
On August 13th, Samsung's expected to debut its new fifth-generation Galaxy Note, a device that we've been calling Samsung Galaxy Note 5.
The Samsung Galaxy Note 5 is expected to be a high-end flagship replacement for the Galaxy Note 4. As such, it's expected to come with some powerful specifications including a new design, large high-resolution display, a new S Pen, a huge battery, and excellent cameras.
The Galaxy Note 5 release date is rumored for August 21st which means that prospective Galaxy S5 buyers and those looking to ditch the Galaxy S5 for something new only have to wait a few more days for another Galaxy S5 alternative.
Galaxy S6 Edge+
In addition to the Galaxy Note 5, Samsung's reportedly planning a larger version of the Galaxy S6 Edge. The device, currently known as the Galaxy S6 Edge+, is expected to feature a 5.7-inch curved display though it's not expected to have an S Pen like the Galaxy Note 5.
Galaxy S6 Edge+ rumors point to an arrival alongside the Galaxy Note 5 on August 13th and a release alongside the new Galaxy Note 5 on August 21st. The Galaxy S6 Edge+ could be tempting to Galaxy S5 owners and buyers, especially if the price is right.
Just another reason to wait for August 13th before you buy a new device.
13 Reasons Why You'll Love the Samsung Galaxy S5
Excellent Battery Life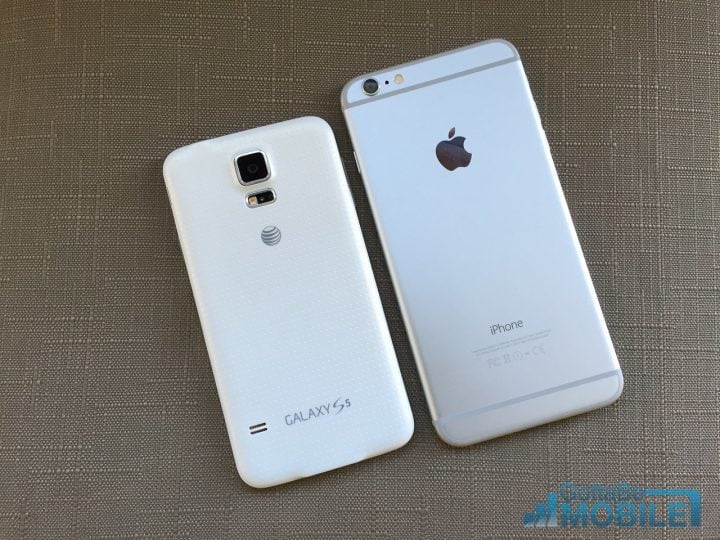 One thing that is essential to your smartphone experience is battery life. It's the life force of your device and it's a feature that you depend on every single day that you use your phone. And that's why it's so important to buy a phone with high quality battery life. The Galaxy S5 offers that.
We've been using the Galaxy S5 for more than a year now and its battery continues to deliver an impressive charge. It performs well when we put it through a strenuous day and it keeps a solid charge when it's left in standby.
We've also been using the Galaxy S6, the Galaxy S5's successor, for the past few months. And what's interesting is that the Galaxy S5 is able to pull down comparable battery life. Some have found that the Galaxy S5 battery is actually better than what the Galaxy S6 has to offer.
This is a Galaxy S5 feature that we love and it's a big reason why we think you need to investigate the Galaxy S5 if you don't need top of the line specs and you don't want to break the bank with your next smartphone purchase.

This article may contain affiliate links. Click here for more details.