Samsung Galaxy S7 Pre-Order Date, Time & Shipping
How much will the Samsung Galaxy S7 cost you and when can you get one? Right now. To make thing better, multiple carriers are even shipping early. The Galaxy S7 and Galaxy S7 release date has been confirmed for March 11th in the United States on AT&T, Verizon, T-Mobile, Sprint, Cricket and more. Pre-orders went live on February 23rd. Here we'll go over the Galaxy S7 release date, pre-orders, shipping times and more.
On February 21st Samsung took the stage in Barcelona, and unveiled the newly improved Galaxy S7, and a bigger 5.5-inch Galaxy S7 Edge. Within moments all major US carriers made official announcements, shared pre-order details and more.
Read: Galaxy S7 Release Date Breakdown
Then starting on February 23rd, the Galaxy S7 pre-orders went live from all carriers, retail stores and more. Those who buy one early will get a free Samsung Gear VR and six virtual reality games, a $150 value. Below are all the details and a breakdown in pricing for anxious buyers looking to get the Galaxy S7.
Update: The Samsung Galaxy S7 release could arrive early for some. This morning, Monday February 29th, T-Mobile confirmed pre-orders are shipping early starting today for both the Galaxy S7 and Galaxy S7 Edge. Depending on which shipping method users paid for, an early Galaxy S7 arrival is likely. Drop us a comment below if T-Mobile shipped yours already.
Update #2: Now both Sprint and AT&T have confirmed the Galaxy S7 pre-orders are shipping earlier than the March 11th release date as well. Reports are all over the web, and AT&T themselves have March 7th listed as the ship date on their website.
GottaBeMobile can now confirm AT&T has begun shipping the Galaxy S7 and Galaxy S7 Edge as of March 6th, with orders being shipped on Monday and delivered by Tuesday, March 8th with overnight delivery. Days ahead of the official release date. Check your pre-order status now. Above is the confirmation email going out to buyers. We're also hearing a similar situation has started on Verizon, with orders shipping today. Not the incorrectly listed March 31st date some Verizon customers have seen on their accounts. Has your Galaxy S7 or S7 Edge shipped yet?
As expected, both phones come with all the latest bells and whistles including a new powerhouse 8-core Qualcomm Snapdragon 820 processor with 4GB of RAM, 32GB of storage, an impressive new 12 Dual Pixel camera that looks very promising, and two other major changes.
Samsung's made both the Galaxy S7 and Galaxy S7 Edge IP68 dust and water resistant. Meaning they can be submerged under water for over 30 minutes, and can handle just about anything. Then, the company returned the micro-SD slot for buyers to expand storage, up to 200GB.
Pricing is a bit convoluted though, and that's because two year contracts are mostly a thing of the past and monthly payment plans are the biggest option these days. As a result, buyers aren't sure exactly what to do, and below is everything you need to know to help buy the new Samsung Galaxy S7.
Galaxy S7 Pre-Order Date
Confirmed by Samsung and all its partnering carriers, the Galaxy S7 and S7 Edge are available for pre-order starting Tuesday, February 23rd. This is at all outlets and carriers. Pre-orders start on the 23rd, and the phone will be in your hands, on the doorstep, or on carrier shelves starting March 11th. All the deals go until March 18th. Some users are even getting phones up to a week early.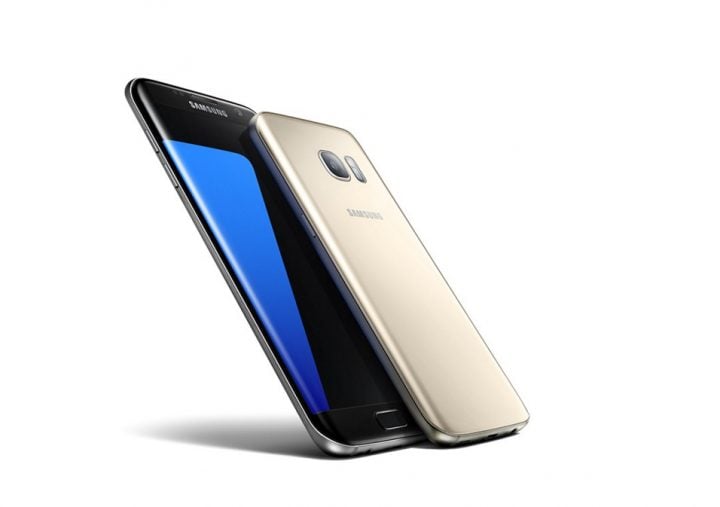 This is the fastest Samsung's ever offered pre-orders on a smartphone, and much quicker than the Galaxy S6 release last year. In fact, the Galaxy S6 was released over a month after the announcement on April 10th. That isn't the case this year.
So while the release date is still a few weeks away, Galaxy S7 pre-orders are live right now. This means users will want to know all the details, pricing, and the time. Samsung's offering a few beautiful colors, and you'll want to pre-order as soon as possible to ensure you get that Silver Galaxy S7 Edge, or a Gold Galaxy S7.
Galaxy S7 Pre-Order Time
Whether you're at Verizon, T-Mobile, AT&T, or even Walmart and Best Buy, pre-orders are reportedly all starting around the same time.
February 23rd at 8:00 AM ET the Galaxy S7 and Galaxy S7 Edge are now officially available for pre-order. It all begins at 8 AM, and popular colors will likely sell out extremely fast. As we mentioned earlier, those who pre-order between the 23rd and March 18th will get a free Samsung Gear VR headset absolutely free.
Read: Best Samsung Galaxy S7 Deals
Galaxy S7 Price
Things get a bit confusing when it comes to the price for these phones. And that's because carriers are all doing monthly payment plans instead of 2-year contracts, some are 24 months, while others like AT&T are 30 month plans and more. Essentially users pay $25 or so a month, on top of their monthly bill, to slowly pay for their new Galaxy S7. Here is the pricing for each carrier. It's worth noting that Sprint appears to have the cheapest Galaxy S7, at $650, while others are nearly $700. AT&T is the cheapest each month though, but $695 all said and done. Pricing has yet to be announced by Cricket and other smaller regional carriers.
AT&T: Galaxy S7 is $23.17 per month for 30 months = $695.10
Verizon: Galaxy S7 is $28 per month for 24 months = $672
T-Mobile: Galaxy S7 is $27.91 per month for 24 months = $669.84
Sprint: Galaxy S7 is $27.09 per month for 24 months = $650.16
US Cellular: Galaxy S7 is $28 per month for 24 months = $672
Galaxy S7 Edge Price
Similar pricing is in place for the Galaxy S7 Edge. It comes with a bigger 5.5-inch curved display and a larger 3,600 mAh battery. The Galaxy S7 Edge is arguably the better phone, and it only costs a few dollars more a month, or about $100 extra in the long run. However, not everyone wants the curved screen. Here is current pricing.
AT&T: Galaxy S7 Edge is $26.50 per month for 30 months = $795
Verizon: Galaxy S7 Edge is $33 per month for 24 months = $792
T-Mobile: Galaxy S7 Edge is $32.50 per month for 24 months = $780
Sprint: Galaxy S7 Edge is $31.25 per month for 24 months = $750
US Cellular: Galaxy S7 Edge is $32.50 per month for 24 months = $780
As expected, each carrier is going to offer select promotions or deals in an effort to get customers to switch to their network. While Sprint has the lowest prices, they also have one of the best deals. With Sprint those who buy the Galaxy S7 get a second one for half off, making it just $375.
Sprint will offer a new "Galaxy Forever" deal similar to the iPhone forever deal. Allowing users to trade it in every 12 (or so) months for the newest model. While this is nice, buyers don't get to keep the phone, so you'll be paying for nothing. That said, the monthly payments drop to $25.99 for the S7 and $30.50 for the S7 Edge with Sprint.
T-Mobile will give buyers a free year of Netflix, and AT&T has an exclusive deal and companion app for DirecTV customers who buy the Galaxy S7. Then Verizon is offering the Gear VR or the Gear S2 as the free gift, and a $100 bill credit. At the end of the day these are expensive flagship smartphones. Sitting around $680 for the Galaxy S7 and over $750 for the Galaxy S7 Edge, available for pre-order now, and have some great deals to go with them. Look for pre-orders to ship early, and stay tuned for more details.
7 Exciting Samsung Galaxy S7 Specs
Galaxy S7/Edge Display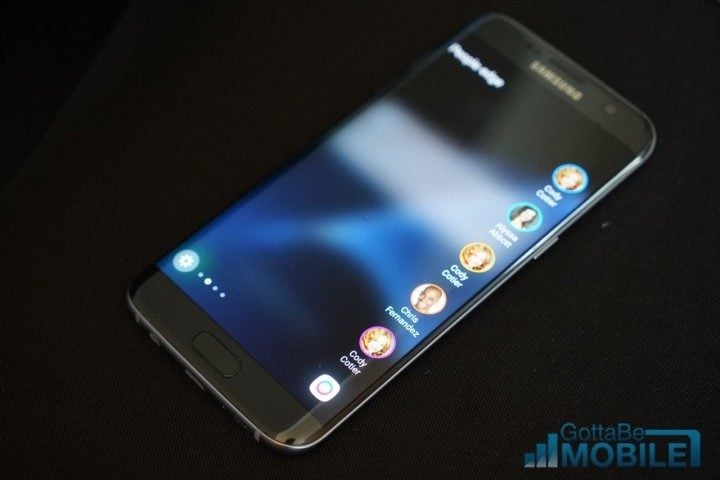 Like every year, Samsung introduced an even better display inside its latest and greatest smartphones. The Samsung Galaxy S7 sports the same 5.1-inch 2560 x 1440 Quad-HD S-AMOLED screen, and it's winning awards already.
However, one big change this year is with the Galaxy S7 Edge. It isn't small, it's big. Rather than releasing a curved edge phone that's the same size, Samsung is giving buyers a choice. Get the smaller Galaxy S7, or get a 5.5-inch Galaxy S7 Edge in Black, Silver or Gold. It isn't as big as the Note 5, but not as small as the Galaxy S6 or Galaxy S7. A perfect middle ground.
So far our early thoughts on the Galaxy S7 are extremely positive. The screen is amazing, crisp, and bright. Are you buying one?

As an Amazon Associate I earn from qualifying purchases.