Samsung Galaxy Tab S4 Release Date Tips
The Samsung Galaxy Tab S4 release date is almost here which means now's the time for prospective buyers to start preparing for launch.
After months of rumors, Samsung's Galaxy Tab S4 is finally official and it's hitting shelves and carriers in the United States starting in early August.
The company's newest high-end tablet has an array of powerful specs including Android 8.1 Oreo, Qualcomm's Snapdragon 835 processor, 4GB of RAM, a microSD card slot, Bluetooth 5.0, LTE capabilities and a 10.5-inch high-resolution display. The Galaxy Tab S4 also comes with Samsung's S Pen stylus.
It's Samsung's answer for the iPad and it will go head-to-head with Apple's new 2018 iPad Pro models. The new iPad Pro is reportedly coming in September alongside new iPhones.
The Samsung Galaxy Tab S4 is currently up for pre-order in the United States ahead of a release on August 10th. The device retails for $650 and can be found at popular retailers like Amazon and Best Buy and through carriers like Verizon.
If you're thinking about making the Galaxy Tab S4 your next tablet, there are some things you'll want to do before you pre-order and/or before the tablet is released later this month.
In this guide we'll provide you with some tips that should help make life a bit easier in the days ahead.
Track Your Order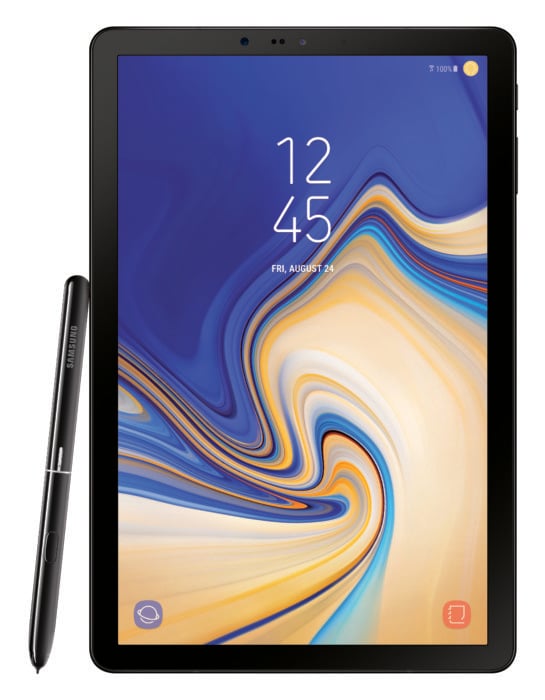 If you do decide to pre-order a Galaxy Tab S4, make sure you keep a close eye on your order as we approach the official release date. Pre-orders sometimes arrive a day or two early so you'll want to be on your toes.
Once your order ships, you'll want to track the device to your doorstep. You should get a tracking number a couple of days ahead of its street date.
We recommend logging into your account once a day or more if you're really paranoid and check on your order to ensure it's moving in the right direction. If you notice something out of the ordinary, you'll want to get in touch with customer service immediately.
The best thing to do is install the UPS app or FedEx app (we don't know how Samsung will ship it yet), since you can often get an alert as it is ready to ship.
If you aren't going to be home on your tablet's delivery date, make sure you have a plan. Most carriers allow you to sign for packages ahead of time.
This might seem tedious, but at $650 this is an expensive purchase and you'll want to make sure your tablet makes it to your home safely.

As an Amazon Associate I earn from qualifying purchases.