Save $200 With this 2018 MacBook Pro Deal
Is it time to upgrade your laptop to a 2018 MacBook Pro? You can save $200 on the entry-level 15-inch MacBook Pro with Touch Bar at B&H Photo. This drops the price from $2,399 to $2,199 without the need for coupons or rebates.
The entry-level 2018 MacBook Pro with a 15-inch screen normally retails for $2,399 at Apple and Best Buy, but right now you can get it for $200 off at B&H Photo. This model includes a 2.2GHz Core i7 processor, 16GB RAM and a 256GB SSD. This is the 15.4-inch MacBook Pro with Touch Bar and while you can't choose from all the options, you can save $100 on a higher-end model.
Apple normally charges $2,799 for the 2.6GHz Core i7 processor, 16GB RAM and 512GB SSD MacBook Pro, you can get it at B&H Photo for $2,699. That's a savings of $100 off the standard price.
This is a solid deal, and better than the Best Buy College Student discounts. You can save even more over buying at Best Buy or Apple if you live in a state where B&H doesn't collect tax. Currently B&H only collects tax in New York, New Jersey and Washington. Even though you don't have to pay the tax up front, you are still responsible for individually reporting it to your state.
Apple updated the MacBook Pro in July, so this is the latest model and you don't need to worry about a new model coming out anytime soon. There is a chance that we will see a new MacBook and a cheaper MacBook Air replacement this month, but neither will deliver the power that a MacBook Pro offers.
7 Reasons to Buy the 2018 MacBook Pro & 4 Reasons Not To
Buy the 2018 MacBook Pro for a Better Display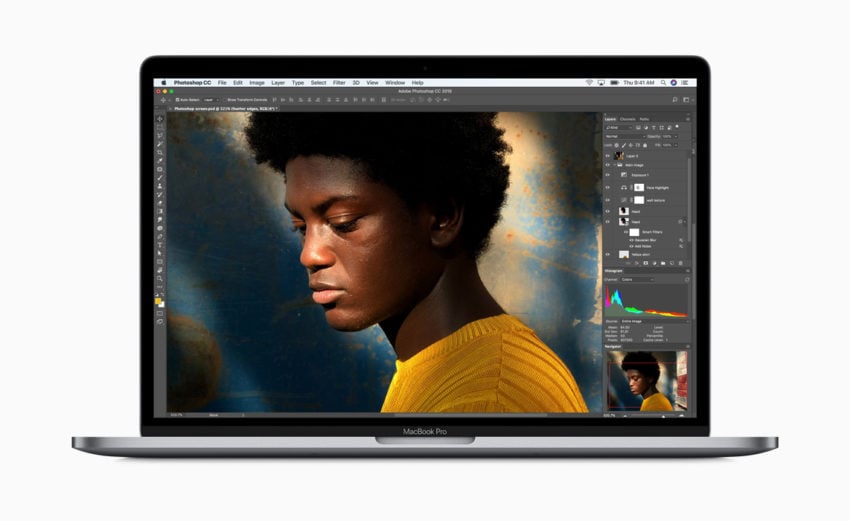 With the 2018 MacBook Pro Apple upgrades the display by bringing over technology from the iPad Pro and iPhone X. The new MacBook Pro display features a True Tone Display.
This means the MacBook Pro display automatically adjusts the white balance of the screen based on the light you are in. This translates into a better looking display with whites that are more realistic and ultimately a much better looking display.
If you have an iPad Pro or the iPhone X, you can see this technology in person and see if it will make a difference to you. It's one of the more compelling reasons for me to upgrade to the 2018 MacBook Pro from my 2016 model.

As an Amazon Associate I earn from qualifying purchases.