5 Reasons to Pre-Order The Division 2 & 3 Reasons to Wait
Pre-Order The Division 2 for Bonus Items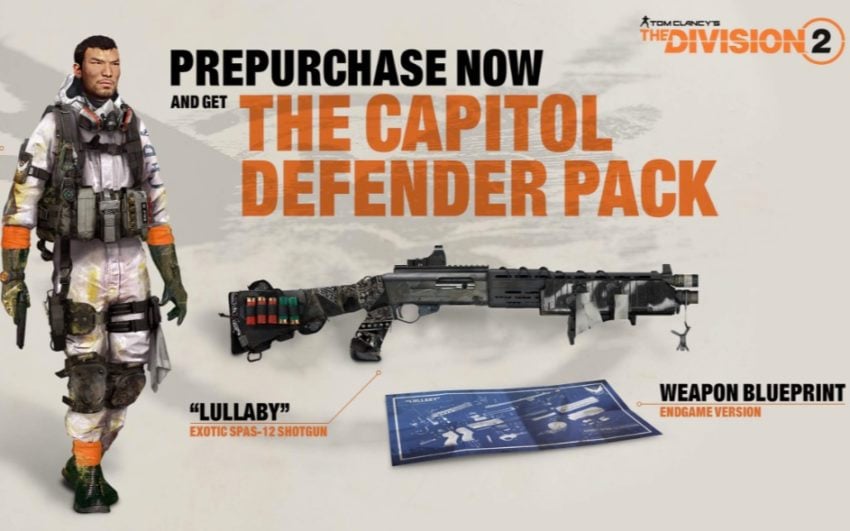 The Division 2 pre-orders include The Capital Defender Pack. This includes several in-game items that you can use to outfit your character and a weapon bonus. You get the following items when you pre-order any of the editions;

Hazmat Outfit 2.0 - cosmetic player skin.
Lullaby - Exotic SPAS 12 Shotgun.
Weapon Blueprint - End game version.
There is a chance that this is included with all the game copies sold during the first few weeks, but it could also be more limited. If you want a free character skin and a weapon upgrade, pre-order today.

This article may contain affiliate links. Click here for more details.