Should You Rush to Download the Windows 10 Anniversary Update?
Microsoft's Windows 10 Anniversary Update has been in the works for months now. Finally, those outside of the company's early release program can take advantage of its enhanced Cortana features and tons of tiny upgrades. That's the good news.
The bad news is that Microsoft is handling the Windows 10 Anniversary Update the same way that it initially handled Windows 10's launch. Getting the upgrade isn't as simple as manually checking for upgrades in the Settings app. The upgrade is rolling out slowly. PCs will slowly notice the upgrade on Microsoft's servers, then download it. Not being able to readily access the upgrade is going to cause thousands to clamber for it.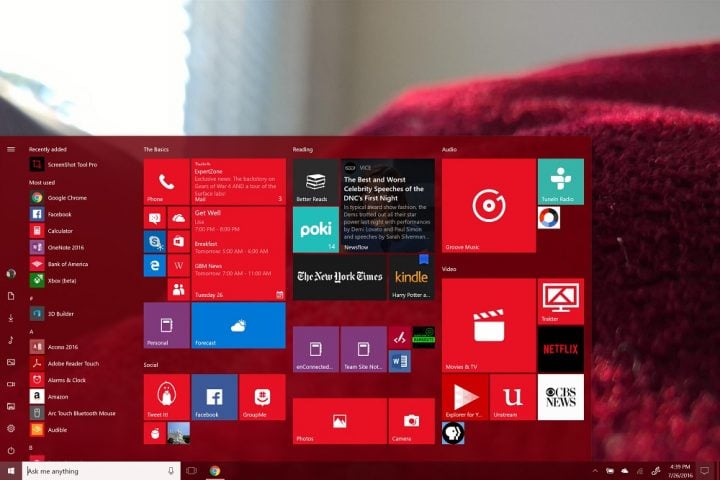 But should they though? The Windows 10 Anniversary Update isn't as flashy as Microsoft's last major update. On the other hand, there's lots of reasons to want it on your PC as soon as possible.
Get the Windows 10 Anniversary Update as Soon as Possible
The case for wanting Windows 10 Anniversary Update on your notebook, desktop or tablet is complicated. Windows 10 included apps better suited for use with a mouse. It packed a refreshed Windows Store and a personal assistant made her debut on notebooks and tablets for the first. There was a lot to get excited about.
Windows 10 Anniversary Update focuses on quality of life improvements that Microsoft didn't deliver with last summer's software upgrade.
The latest major PC form factor, 2-in-1s, often come with pens that allow users to jot down notes and navigate Windows with ease. Microsoft left the settings and experiences for these pens to hardware makers for years, creating a pretty inconsistent experience between devices. Windows 10 Anniversary Update builds in settings for pens, plus provides handy tools with Windows Ink Space. Drawing and taking notes on screenshots are now built into Windows.
Likewise, those that like Cortana will want Windows 10 Anniversary Update as soon as possible. She now works above the lock screen and supports music playback through Microsoft's Groove Music app.
New apps provide other reasons to want the upgrade as soon as possible. Groove Music itself, is no longer the barebones experience that it once was. Microsoft has added pre-made playlists and upgrades to take on services like Spotify and Apple Music. Live Tiles for Microsoft made apps directly link you to the content they show. The Action Center, Windows 10's dedicated place for notifications, has a better layout and options to get notifications from your Android or Windows 10 Mobile phone. That last ability is actually directly linked to Cortana. The Start experience has been tweaked again, this time to get touch users their full-screen app experience back and allow mouse users to browse their complete list of installed apps in less time.
Read: How to Use Hey Cortana with Windows 10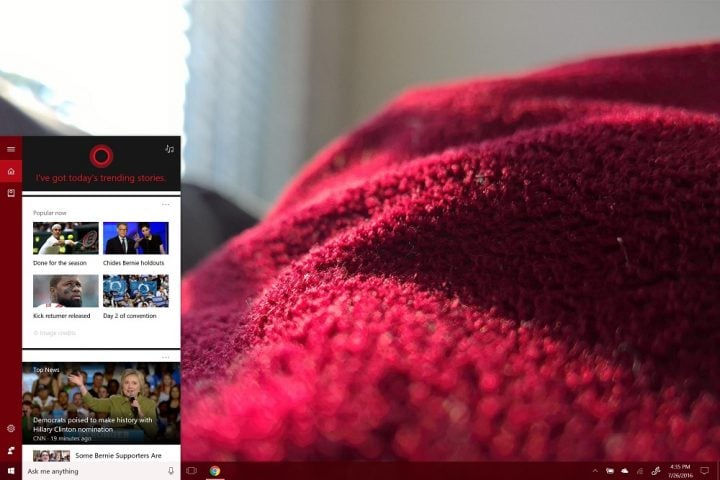 Skype Preview finally provides a quality experience for users of Microsoft's messaging service. Connect turns every Windows 10 PC into a device users can wirelessly connect to with their phones.
Don't Rush to Get the Windows 10 Anniversary Update as Soon As Possible
The scattered nature of all these new Windows 10 Anniversary Update features also means that there's not much to point to as a must-have.
Though convenient for sure, the new Ink Workspace and integrated Pen Settings don't offer anything that users couldn't get by downloading separate apps. If you have a Windows 10 2-in-1 with inking support already, you've already established a work flow, making these upgrades less essential.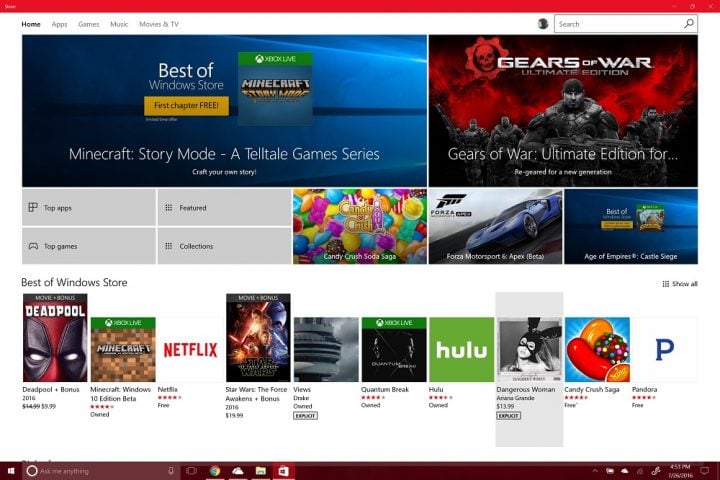 Cortana and built-in search are certainly helping to grow the number of people who use Bing, but not everyone that uses the search functionality enables her. Being able to always access Cortana commands is useful if you have a desktop or device that's always asleep. It's hardly essential if your only device is a mobile PC that you let sleep regularly.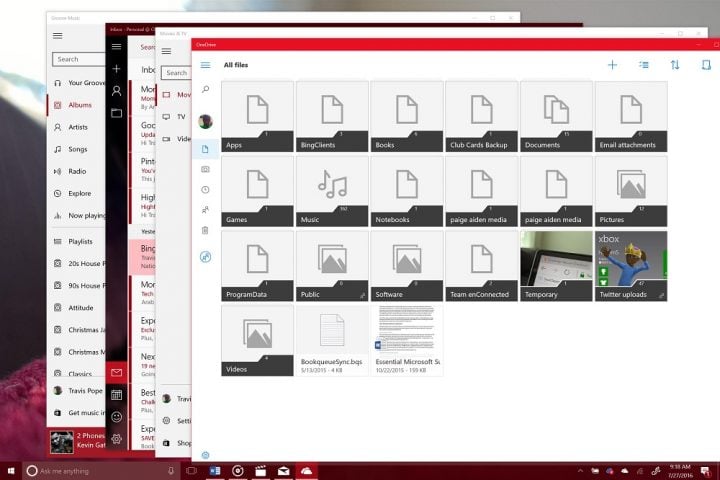 For the sheer number of app upgrades, none of them fundamentally change the Windows 10 experience. The new OneDrive makes browsing things that you haven't synced to Microsoft's cloud storage solution easier. The slow syncing and lack of placeholders for easily browsing stuff that isn't synced are a part of the built-in desktop app though. Microsoft hasn't made any major upgrades to that. The Windows Store hasn't picked up any new media types at all. It's easier to play movie trailers and download games, sure. Books, audiobooks and podcasts are all missing.
What Should You Do?
So what should you do? Microsoft will roll out imaging files that allow you to get the Windows 10 Anniversary Update in one installation. If you really care about Cortana and Pen support, go ahead and do what you have to do to get the upgrade as soon as possible.
If you have Windows 10 already and don't have any major issues with it, don't rush things. Don't try to find an image file and put in a lot of work to get the update. Instead, let it come to you on its own time.
17 Anniversary Windows 10 Update Features
Cortana Upgrades
The procession of impressive new features begins with Cortana, Microsoft's digital personal assistant. With the first Windows 10 release, Cortana became cross-platform; there are apps for Android and iPhone now.
With this release, Microsoft is closely tying the assistant to Windows phone and Android. Cortana now stays informed of your device's battery life. She notifies users when your battery is low. She can be asked to track down your iPhone or Android device using its built-in GPS too. The personal assistant now sends directions` directly to your phone when you request them on your Windows 10 PC. The company says that it has improved the setup process for Cortana too.

As an Amazon Associate I earn from qualifying purchases.